In the Philippines, Glorimae Lerios studied and worked in laboratory science. Keen to advance her career by increasing her skills, she looked into postgraduate study options but couldn't find anything suitable.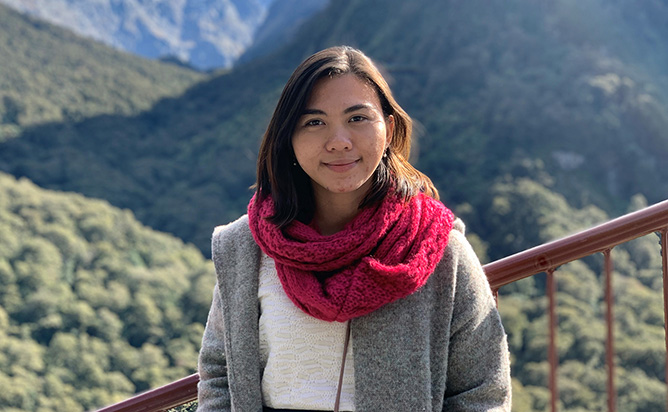 "My country didn't offer much postgraduate study that related to my work experience," she says. "So I looked overseas and found a programme at Ara that had the courses I wanted."
Something else that drew Glorimae to Ara's Graduate Diploma in Laboratory Technology was the inclusion of a work placement in the second semester. "I'm really excited about that and looking forward to it because I'll get to experience a real laboratory workplace in New Zealand."
Now partway through the year-long programme, Glorimae says she believes it's preparing her well for future employment. "It's teaching me how to apply the theoretical learnings to the actual practical work. It's a real strength of the programme that you get to learn what to do in a workplace setting. Like they say, you can only learn by doing."
Ara's teaching style is quite different to the style Glorimae experienced in the Philippines, but she likes it. "We're encouraged to be independent and to find our own resources, but the tutors are always very helpful and approachable if we need help. Also, Ara only teaches things that are important and relevant, whereas in the Philippines, we're taught more general things and then it's up to us to distinguish what's going to be relevant to work and career."
Glorimae is enjoying student life at Ara. She's getting to know people from many different cultures, often through events and activities put on for international students. "They activities are great and they help relieve the stress of study."
She also appreciates the help available at Ara's career centre, like preparing a CV and writing job application letters. When she graduates, Glorimae is keen to find laboratory work in New Zealand.