Vandana Elango from Germany counts herself among the many thousands of young Europeans for whom New Zealand is a must-visit travel destination. But instead of coming to New Zealand as a tourist, she came here as a student when she and a friend decided to spend a semester at CPIT (now Ara Institute of Canterbury).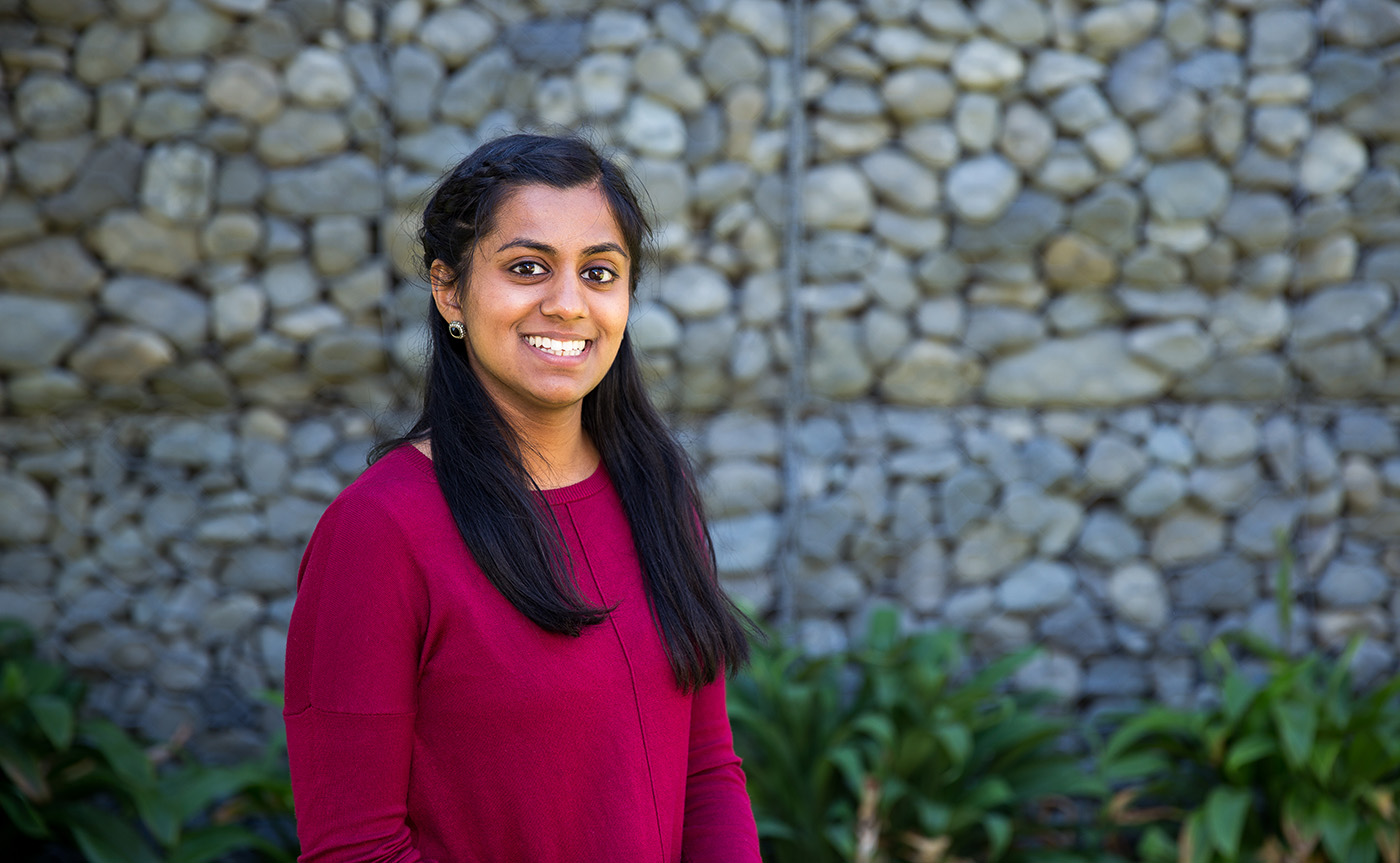 "It's is a partner institute to our home university, Hochschule in Dusseldorf," she explains. "After visiting our International Office, we spoke to a CPIT representative in Christchurch. She told us about the great variety of courses, the small study group system, accommodation arrangements, campus life etcetera and we were impressed!"
Vandana and her friend were further convinced when they met a CPIT student who was on an exchange to Hochschule. "She told us about her experience and after that we couldn't wait to start our study abroad adventure in New Zealand."
New Zealand's beauty and the friendliness of its people were apparent to Vandana as soon as she arrived in Christchurch. "Kiwi people are super-friendly and are always willing to help. They don't see you as a stranger – on the contrary – they talk to you as if they've known you for a long time. I think this kind of attitude is exemplary."
Vandana was hosted by a family in the seaside suburb of Sumner, an easy bus ride to her campus in the central city. "Living with my host family was a highlight of my exchange. They were lovely and their house had breath-taking sea views and was surrounded by gorgeous hills. Some days I would wake up and look out the window and wonder if I was still dreaming."
Vandana describes her time studying applied management in Christchurch as an unforgettable and unique experience. "I was really happy about the limited number of students in each class. It was never overcrowded and the small groups made it possible for everyone – students and tutors – to know each other and this contributed to a positive and fun learning environment."
She was impressed with her tutors too. "They really care about you and it's important to them that you understand what they're teaching you. Their tutorials were organised in an interactive way using heaps of discussions, quizzes and group work."
Vandana says the biggest challenge about her exchange was planning her weekends and holidays in order to see as much as possible of New Zealand without neglecting her studies. "It wasn't a challenge in a negative way; I enjoy planning and organising things and through this challenge I improved my personal skills regarding time management and self-management."
Looking back on her New Zealand exchange experience, Vandana says: "It was a once-in-a-lifetime experience that I will never forget."