When Nisha Dhungel from Nepal was considering studying overseas, New Zealand was at the top of her list. "It has an amazing education system, the people are friendly and welcoming, it's safe and secure and it has breathtakingly beautiful scenery," she says.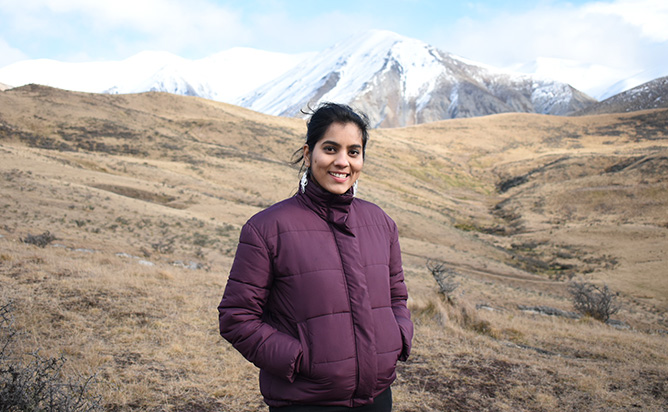 Nisha's next decision was where in New Zealand to study. Friends of hers recommended Ara Institute of Canterbury. "They were highly satisfied with the quality of education they got at Ara, and after I looked into it, I knew I'd be able to choose electives that interested me. Also the work placements Ara offers would increase the chance of me getting employment."
Employment was indeed the outcome for Nisha after she completed her studies at Ara. She currently works as a casual trainee medical laboratory technician for Southern Community Laboratory in Christchurch.
Nisha says her Graduate Diploma in Laboratory Technology prepared her well for the workplace. "The practical-based education and project work at Ara helped me become independent and improved my decision-making capacity, communication and time management. The work placement gave me the opportunity to utilise my knowledge and skills in a real, commercial environment. I got the chance to see what a New Zealand workplace was like and to be part of a team."
Like the friends who recommended Nisha study at Ara, she's happy to recommend Ara to others. "It's a great place to study. It's very practical, all the tutors are supportive and friendly, you get great workplace experience and there are plenty of holidays so you can relax or work – whatever you prefer."
Nisha's next goal is to gain a full-time position in the scientific analysis sector "to use my knowledge and skills in a practical, commercial environment".