Monika Joshi's interest in science has led her from a research analyst position in India to a new life in New Zealand and a job at crown research institute, Plant and Food Research.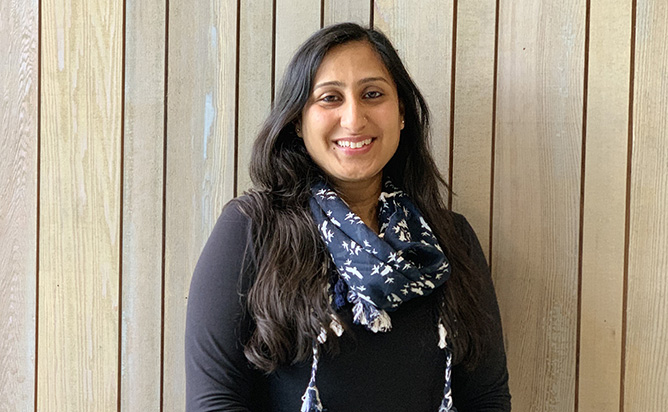 "I've always been interested in the science of things and the effects of environmental conditions," Monika says. "I had this drive, and so I pursued biotechnology and lab technology as my career path."
Wanting to broaden her education and opportunities overseas, Monika researched many universities and technical institutes across New Zealand, eventually choosing Ara. "I had a conversation with one of the tutors at Ara and was impressed with his friendliness and support in finding the best study option for my needs."
Monika studied Ara's Graduate Diploma in Laboratory Technology and says the course suited her learning style. "I really enjoyed the course because of my tutors and the way they delivered it. The timing of the assessments and exams helped me identify if I had any gaps in my learning and the tutors were always available and ready to provide support whenever I needed it."
A highlight of the course for Monika was the work placement. "It reinforced what I'd learned and I got to use my knowledge to perform tasks assigned to me. It gave me the opportunity to learn from industry experts and see the work they're doing to improve the food industry in this country. It also helped me understand the New Zealand work culture."
Monika clearly made a good impression on her work placement host; when Plant and Food Research needed help with a new project, they asked Monika if she'd be interested.
"I said I'd be very keen to join their team," Monika says. She's now working on a variety of projects at the institute's Lincoln campus. "The majority of my work involves the extraction of genetic materials from samples, preparing samples for sequencing and analysing them after they've been sequenced."
Monika hopes to continue her work at Plant and Food Research, with the aim of becoming a research associate and learning new techniques to help the company deliver its projects.