When the opportunity of an international exchange arose, Michiel de Snaijer from Zuyd University in the Netherlands decided he wanted to go "as far as possible". This led him to New Zealand, and specifically to Ara in Christchurch.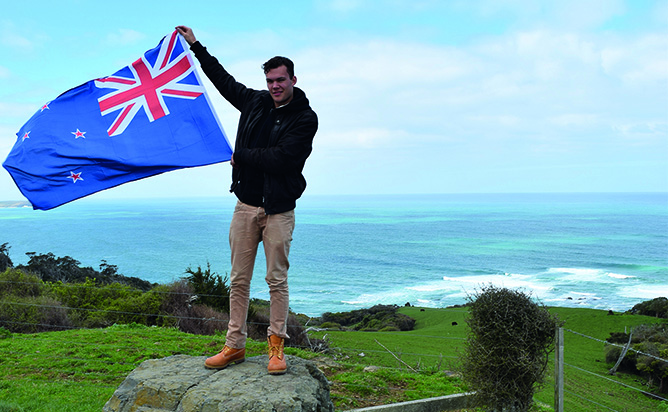 Michiel says his exchange experience was an opportunity to get to know himself and others, and to look beyond borders and continents. "Living in Christchurch was a very pleasant experience for me. Ara was an excellent school and I enjoyed living with my homestay family."
Michiel studied business while at Ara and found the teaching style refreshing. "The interaction within the class was a pleasant change to constant lectures. There was a very friendly, warm atmosphere and people were always willing to help or explain."
His advice to other exchange students is to make the most of the opportunity. "You'll be back in your own country soon, so enjoy all of the differences while you can."