Dinh Van Nguyen is a prime example of the high calibre of international students who choose to study at Ara Institute of Canterbury.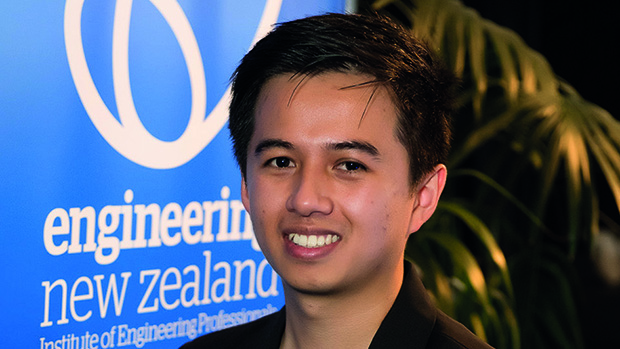 The 25-year-old from Vietnam came here to study the Bachelor of Engineering Technology in mechanical engineering. He says he chose Ara because of its emphasis on hands-on learning.
"Ara provides more practical knowledge than you get at university and it also has a great reputation in New Zealand," he says. "The classes are small – only 10 to 20 students – so there are more interactions between students and tutors. The tutors are very helpful and passionate; they're happy to spend a lot of time explaining things to ensure you understand."
Another factor that influenced Dinh's decision to study here were the real-world projects included in Ara's engineering degree. In his third year at Ara, Dinh spent many hours creating a micro tidal generator, which works in rivers and in the sea, on both rising and falling tides.
At Ara's annual Engineering Showcase event in 2017, Dinh's generator impressed local engineering industry representatives who awarded it best project. It then went on to win best project poster at the national Metro group competition co-ordinated by Engineering New Zealand.
Dinh's success with his project didn't end there. In April 2018 he was named Student Innovator of the Year by Engineering New Zealand. The prestigious national award, which is open to all tertiary engineering departments in New Zealand, celebrates a student engineer or group of students who demonstrate outstanding design in their final-year tertiary project.
Naturally Dinh was thrilled with the win but he wasn't just successful in an academic sense. One of the industry representatives who saw his work at the Engineering Showcase offered him a job and he's now working as a mechanical design engineer for Invert Robotics.
"My project impressed my employer and showed them my potential to be a good engineer. It demonstrated my ability to problem solve and think outside the box. It also showed that I have a deep passion for what I'm doing and these are all good things for their business."