NASDA presents: The World Goes 'Round
Take a roller-coaster ride through life, love and loss in the heart of New York with National Academy of Singing and Dramatic Art (NASDA)'s production of The World Goes 'Round.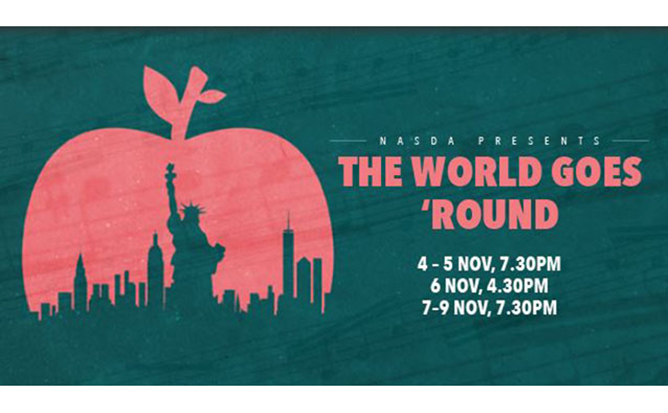 Second year students tackle some of the musical theatre world's most famous numbers in the revue show such as "Cabaret," "New York, New York," "Mr Cellophane," and "Maybe This Time".
Director Stephanie McKellar-Smith, a former NASDA tutor, has found solos for all 23 of the cast for the show, which was originally written for five performers by celebrated songwriting team, John Kander and Fred Ebb.
"It provides a good platform for the second year students. It is a pretty big deal; it is their first big show and major musical.
"They are very excited and they are all growing and getting more confident. They are all being pushed to have their solo moment," McKellar-Smith said.
The evening features songs from shows like Cabaret, Chicago, Kiss of the Spider Woman and Funny Lady, with the title taken from a song written for Liza Minelli to sing in the film New York, New York.
In true musical theatre spirit, The World Goes Round is filled with humour, romance and drama, all tied together as a celebration of life.