NASDA presents: Spring Awakening
Spring Awakening is an electrifying fusion of morality, sexuality and rock music.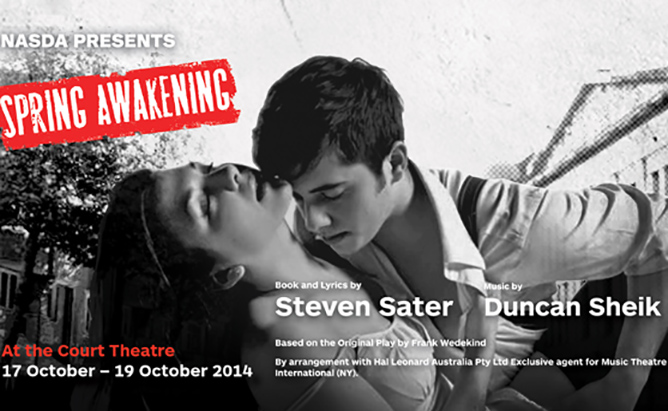 Edgy, passionate and poignant, the play – which is set in the late 19th century but performed in exuberant 21st century style – tells the story of teenagers discovering the inner and outer tumult of sexuality.
This short season at The Court Theatre is presented by students of Ara's National Academy of Singing and Dramatic Art, which is marking its 20th anniversary this year.
Please note: this play contains adult themes, discretion is advised.