NASDA presents: Mr Burns - A Post Electric play
May 29 - June 4 2020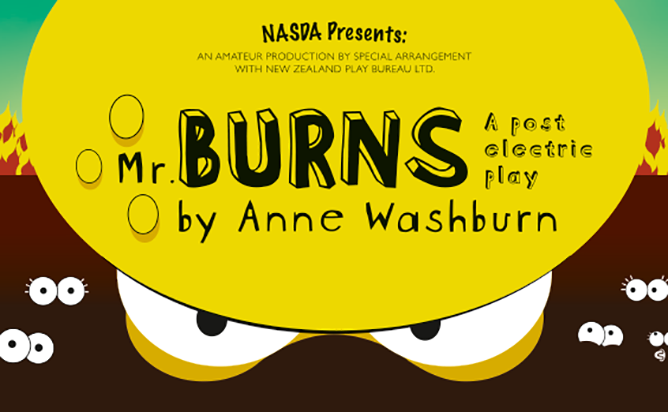 Directed By Tom Eason
Musical Direction By Andy Manning
Get ready for a dizzying, dazzling mash up of TV, film, music and theatre!
Gathered around a fire in the woods, survivors of a recent apocalyptic event try to forget how scared they are. To entertain themselves they attempt to recreate an episode of The Simpsons from memory; an episode based on a film which itself was based on another film. This meta dark comedy travels through layers of time and thought until it comes full circle; a single Simpsons episode becomes a bridge to both the past and the future, reminding us of the profound value of storytelling.
Join some of NASDA's 3rd year students as they bring you An Amateur Production of Mr. Burns by special arrangement with New Zealand Play Bureau Ltd. at the NASDA Theatre May 29 - June 4.