NASDA presents: Once On This Island
NASDA's second year students will be bringing the wonderful Ahrens and Flaherty's work to life in the theatre opening Friday, 8 November until Thursday 14 November.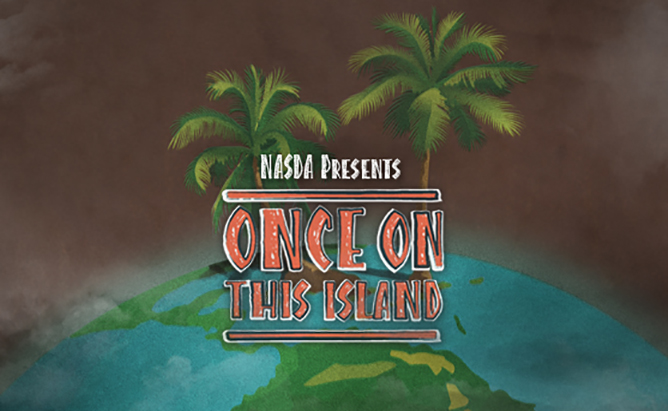 The book and lyrics by Lynn Ahrens, music by Stephen Flaherty - Once On This Island is based on the novel My Love, My Love by Rosa Guy, Once On This Island is a captivating legend of romance between a peasant girl and a rich city boy whom she saves from death.
This calypso style retelling of The Little Mermaid opens on a Caribbean island where a violent storm is raging as villagers comfort a frightened child with a story of the orphan Ti Moune. Chosen by the gods for a magical fate Ti Moune is saved for a special destiny by Asaka, mother of the earth.
Ti Moune, fated to love too much for the human heart to bear she cheats Papa Ge - the Demon of Death by saving the life of Daniel Heauxhomme a wealthy boy from the other side of her island. But, the act of bravery and courage came at a terrible price.