Charuka Madushanka Wattegedara
New Zealand's education system is respected around the world.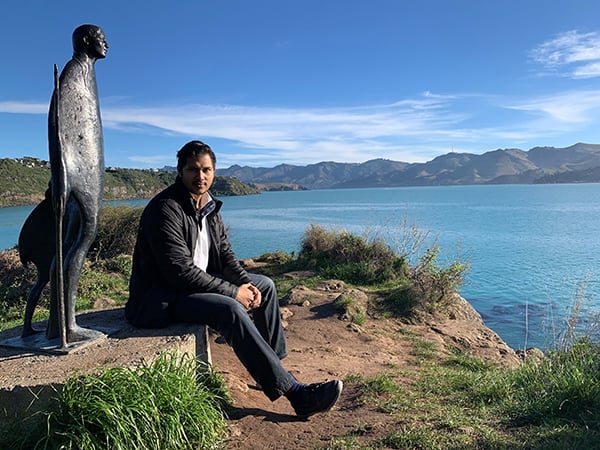 Charuka Madushanka Wattegedara was no stranger to lab life when he began a Graduate Diploma in Laboratory Technology at Ara in 2019. He'd already worked as a medical laboratory technologist in Sri Lanka after gaining a degree there, and knew it was the career for him.
Charuka decided to do further study to broaden his knowledge into other lab disciplines and explore different career opportunities.
"I chose New Zealand because I wanted to study in a calm and green place and because New Zealand's education system is respected around the world," he says. "Also, friends of mine had studied at Ara and they're doing really well academically and professionally."
Charuka was pleasantly surprised at how 'hands-on' his courses were at Ara. "They included lots of practicals, which I always prefer. And the number of students in each class was small so the tutors could easily monitor everyone. They did a good job of helping us understand and they were all warm hearted and welcoming. That's one of the things I like about New Zealand: Kiwis are very easy going and friendly, which makes it more comfortable to live away from our home countries."
Food microbiology, the methods and techniques used in New Zealand laboratories and New Zealand legislation were among the valuable things Charuka learned about at Ara. "That really helped me understand New Zealand lab environments and processes."
A work placement exposed Charuka to New Zealand work culture and gave him the chance to put his newly gained knowledge and skills into practice.
All of this helped him land a job as a quality assessor with Silver Fern Farms. In the future, Charuka hopes to become a quality consultant within a New Zealand government regulatory body and his long-term goal is to help drive change in Sri Lanka.