Whareora at capacity for final Ara whakatau for 2023
A vital way to pause, connect, welcome and acknowledge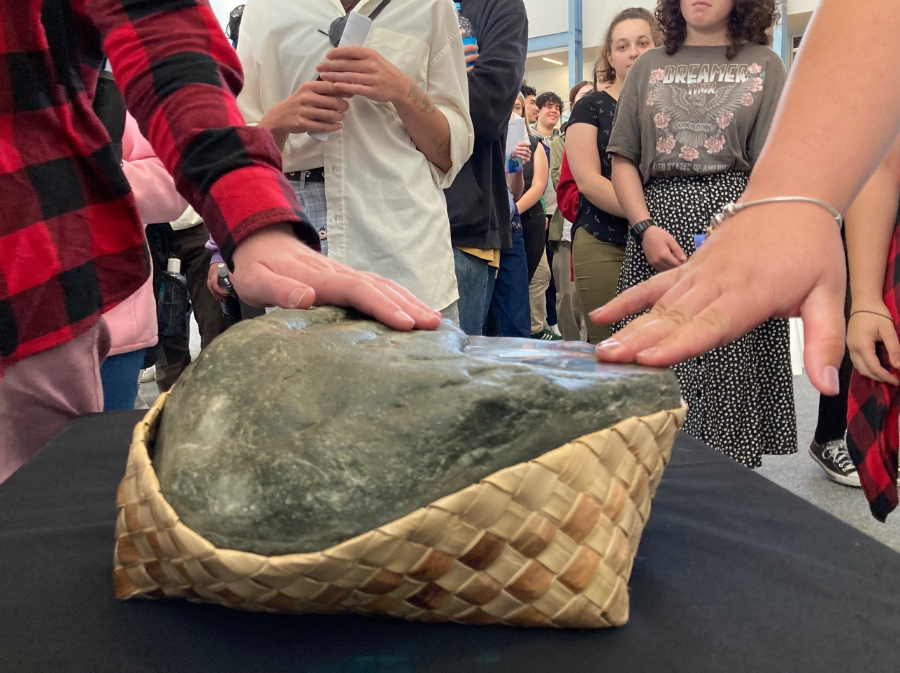 Hundreds of students and staff from all departments across campus and representing cultures from across the globe have participated in whakatau welcome ceremonies for those embarking on or returning to study and work at Ara |Te Pūkenga this year.
This week's whakatau in the Whareora at Ara's City campus mirrored similarly well-attended ceremonies at the institute's Southern, Manawa and Woolston campuses in the past fortnight.
The events - led by senior kaupapa Māori staff in collaboration with mana whenua (local hapu), welcome new learners and colleagues with karanga (the first voice led by women), whaikōrero (the second voice led by men), waiata (song) and kai - have become an important expression of welcome at Ara.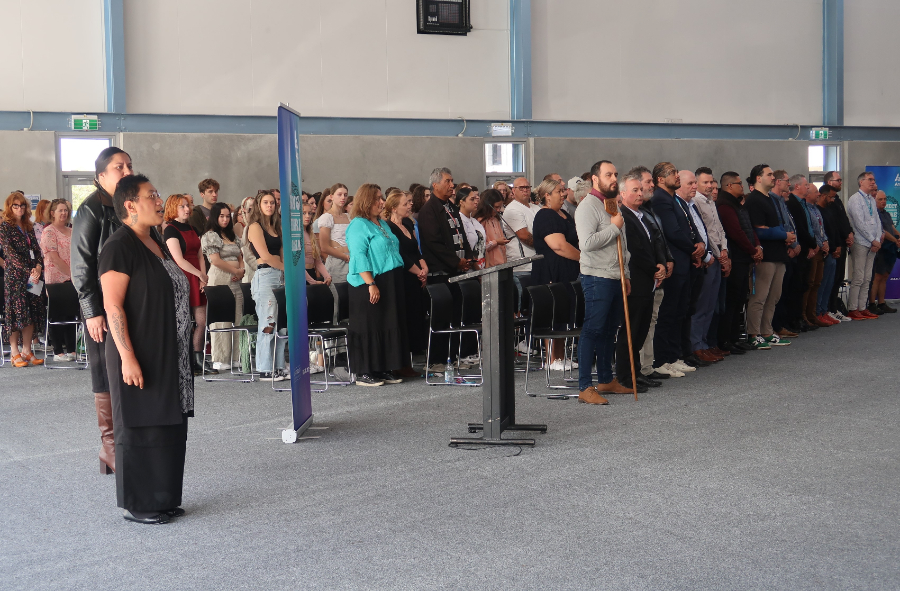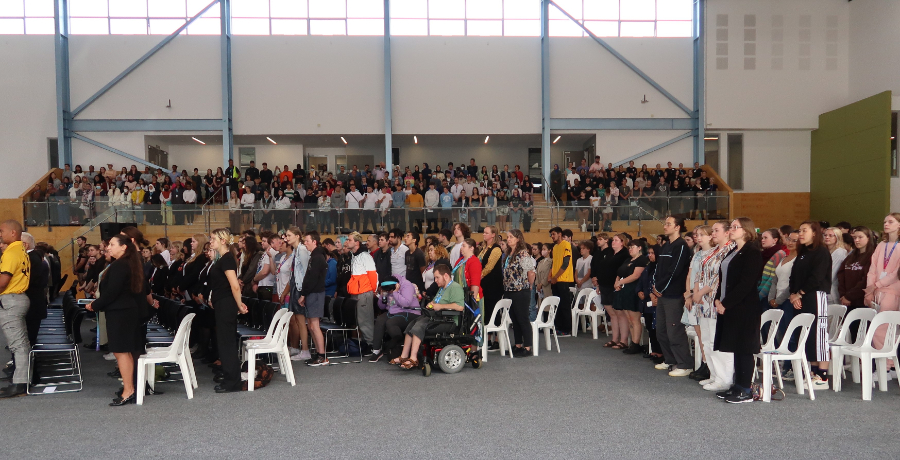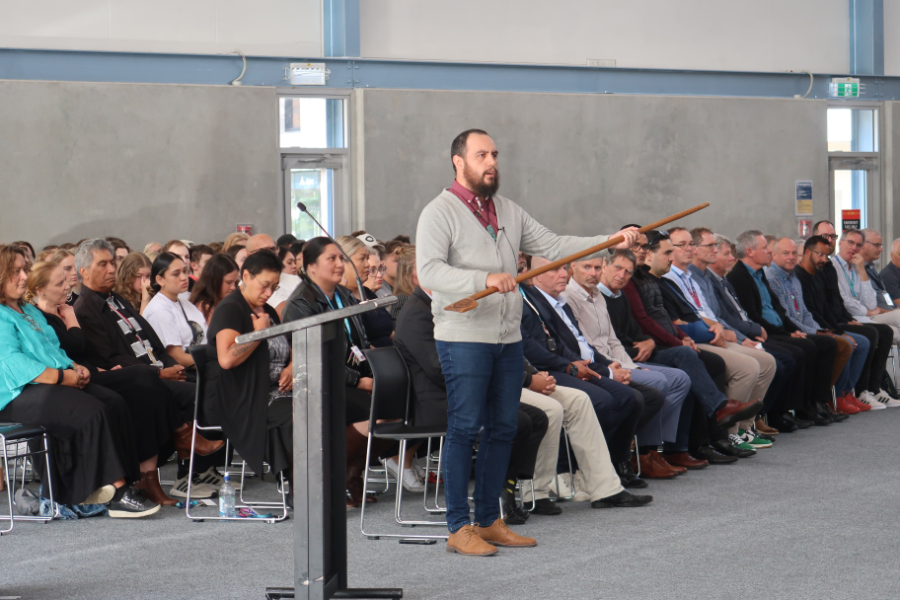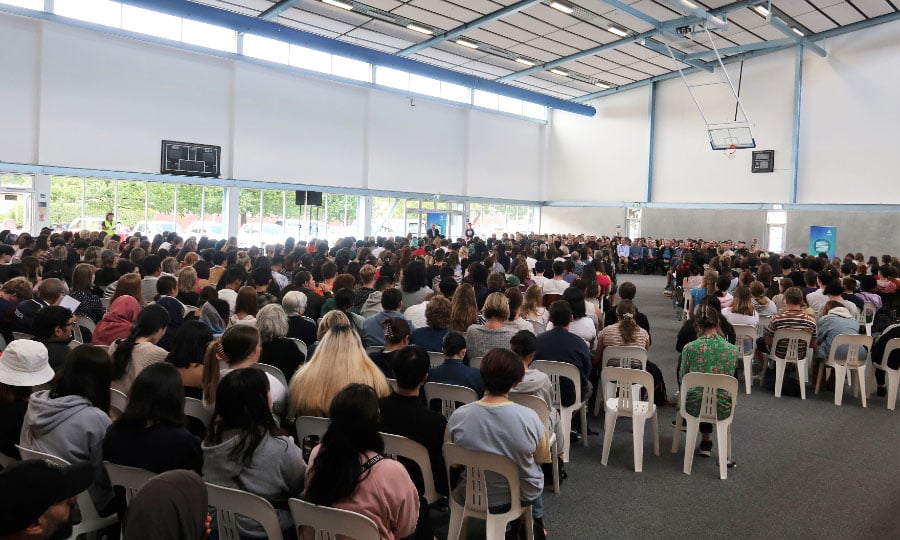 "This is a vital way to connect with our ākonga Māori and help ensure they feel part of who we are," Executive Director, Treaty Partnerships Te Marino Lenihan said. "It also provides us with the opportunity to welcome all new students, acknowledge one another and pause for a moment to commit ourselves to the journey ahead of us."
For many it was a new and unique experience of the values of manaakitanga (the process of showing respect, generosity and care for others) and whakawhanaungatanga (the process of establishing relationships).
Brayden Herrick who enjoyed kai afterwards with members of his supported learning class said he loved the ceremony. "It made me feel as though this is a comfortable place and it made me feel welcome to be here," he said.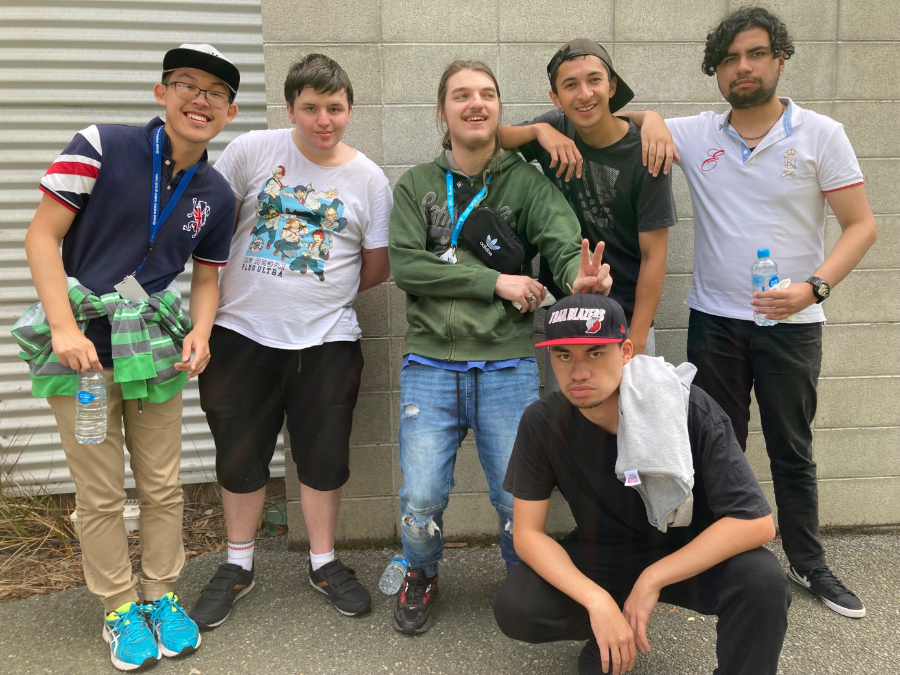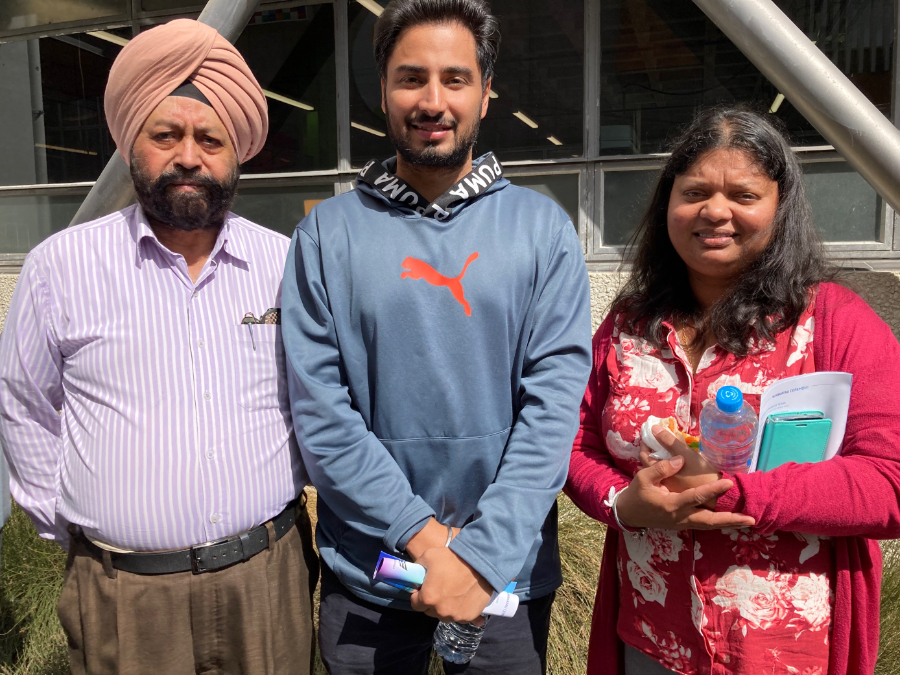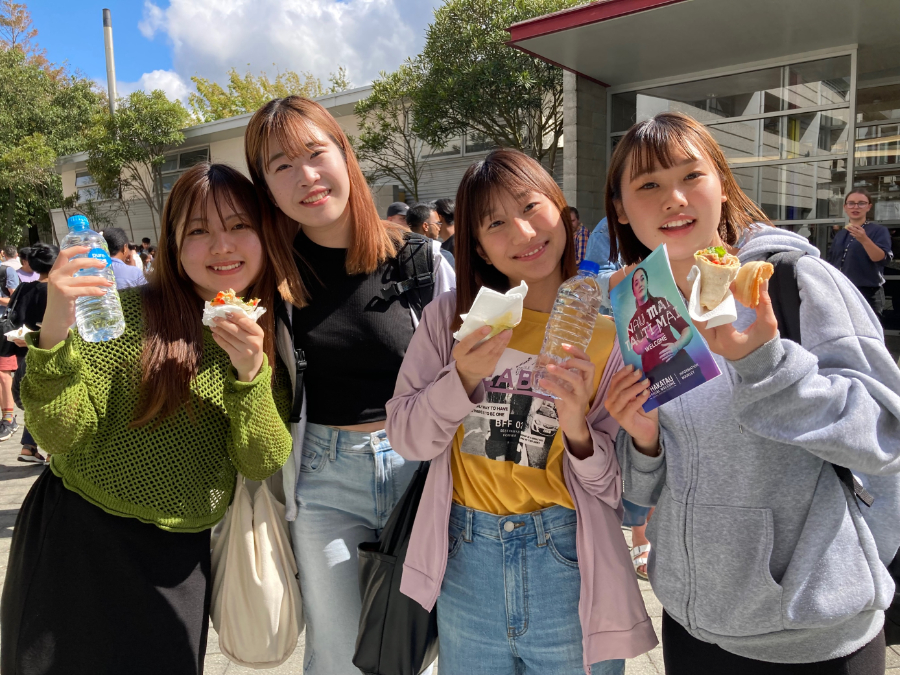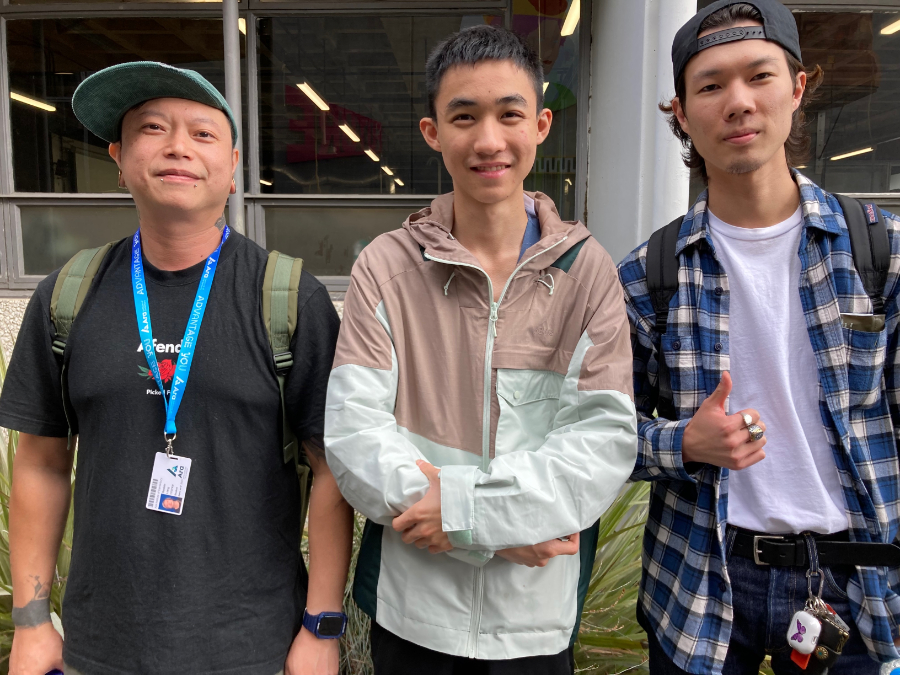 English for Speakers of Other Languages student Sakura Semba said the experience had added to her enjoyment of her short six-week stay in New Zealand.
"I didn't understand what was being said but I am so happy to be learning about culture and speaking to local people as well doing my study and sightseeing," she said alongside her classmates from Hiroshima Shudo University in Japan.
Ryo Shinzeki, studying the New Zealand Certificate in Study and Career Preparation (Architectural Studies and Construction) said the experience made him think of home, his traditions and culture in Hokaido Japan.
"I like how the culture is part of everyday here at Ara. It makes me feel at home," he said.
Gagan Singh, a New Zealand Certificate in English Language student from India, said he too felt a sense of inclusion. "It was a great experience. People at Ara are supportive and seek to help each other," he said while discussing the whakatau with classmates.
Fellow student Bal Singh said it was his first time hearing Māori being spoken and he was grateful to be surrounded in the culture. "It's a good feeling," he said.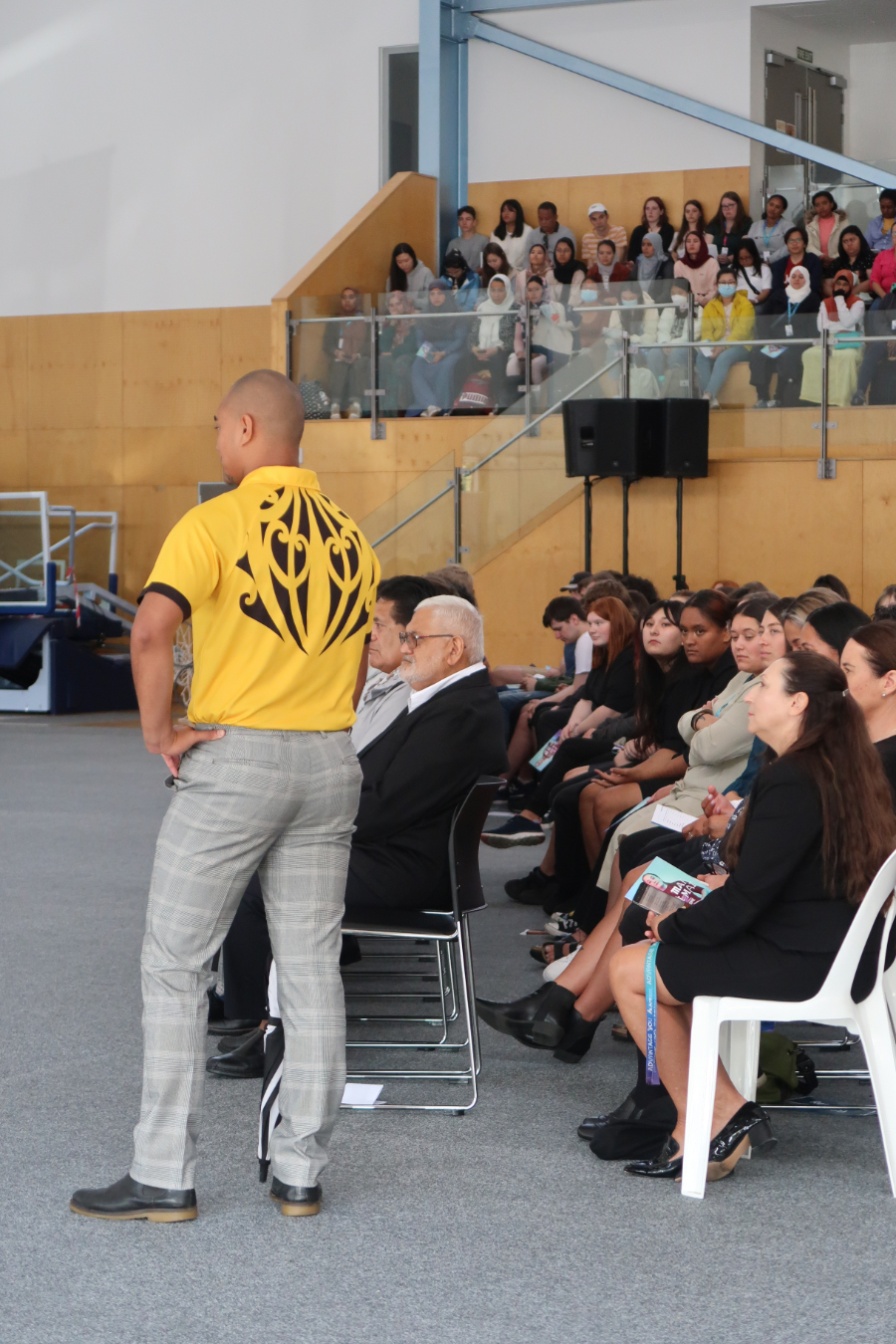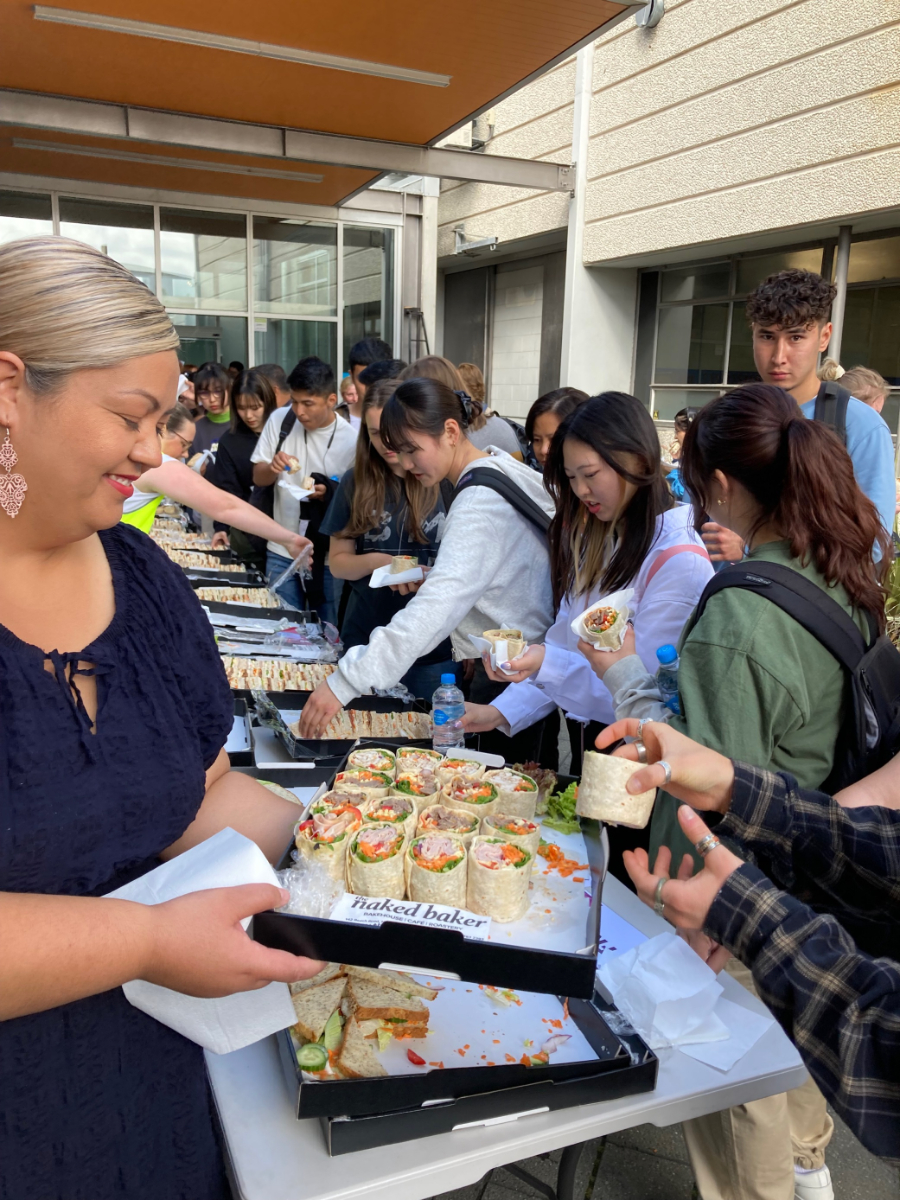 Lenihan said each of the distinct aspects of the formal welcome ceremony were designed to complement the others and bring about a culturally safe and empowering relationship between all involved.
But to minimise the spread of any illness, those gathered were invited to connect with Ara's mauri stone instead of the traditional hongi.  
"The hongi connects us through shared breath, a practice that is not appropriate in the current climate," Lenihan said. "Our invitation for each learner to invest a bit of their essence into our mauri stones seeks to achieve a similar outcome of shared connection."
Lenihan said the practice of whakatau at Ara is a part of the institution's commitment to integrating kaupapa and mataurana Māori (themes and knowledge of Māori) into all aspects of campus life.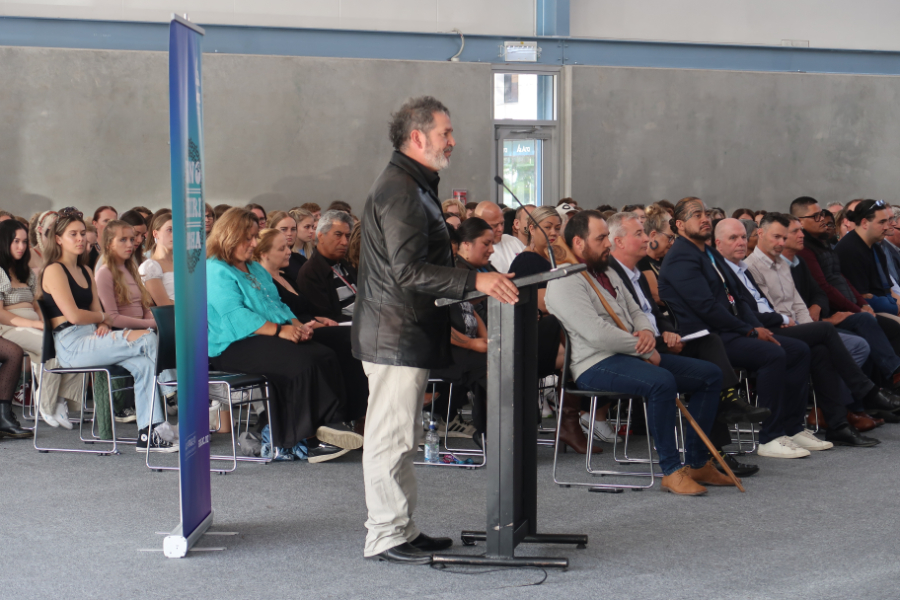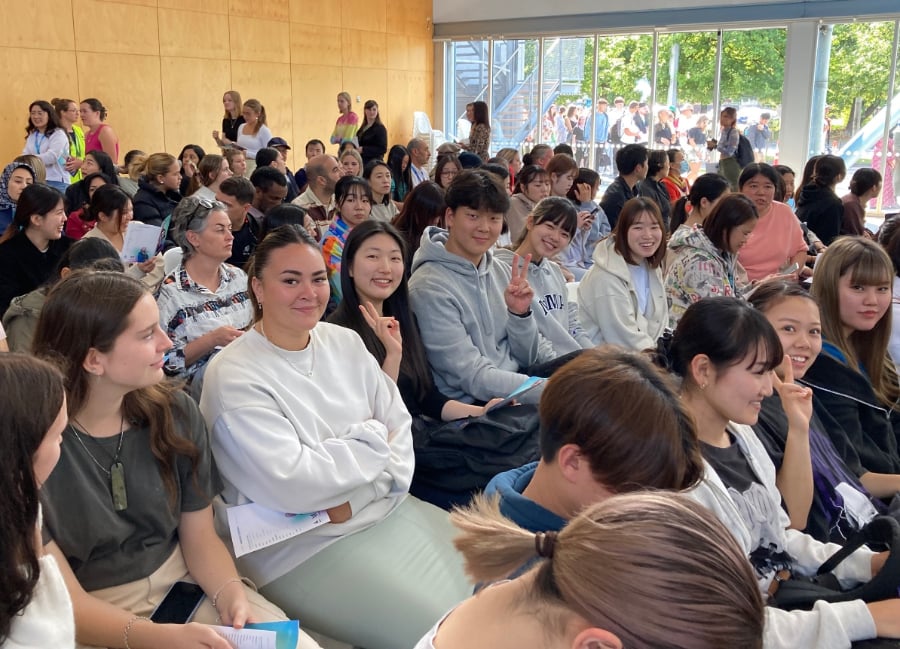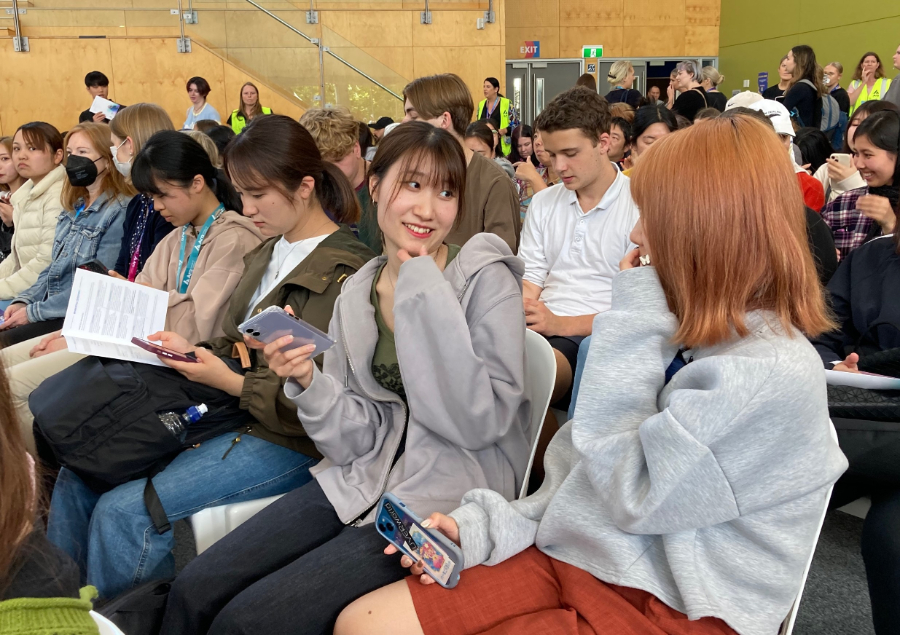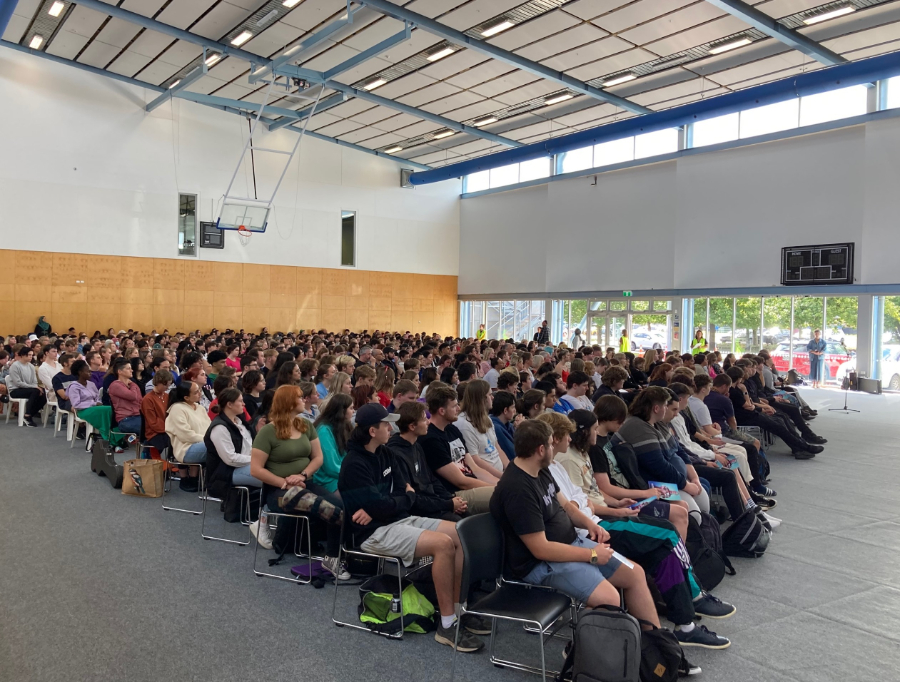 "The process is a beautiful way to say welcome and connect at a personal and institutional level. I was particularly heartened to see just how familiar and comfortable this generation of New Zealanders is with these practices, as well as how our culture is being warmly embraced by more recent immigrant communities."