Warehouse worker flies beyond expectations in Travel and Tourism course
After 20 years working in warehouses, Shaun Raddock headed back to the classroom to face up to his negative self-belief that he wasn't smart enough to study.
"I failed my school certificate, financially wasn't ready for study, and didn't have any confidence about my academic skills," he says. "But this year at Ara, I've earned A's on all my assignments except one – which was an A-."
The 36-year-old was one of several students who gave speeches at the Travel and Tourism Education Expo held recently at Ara Institute of Canterbury.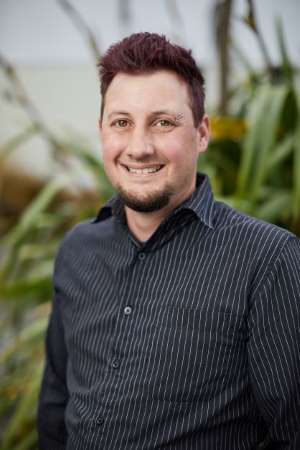 Makyla Brown, Travel and Tourism tutor says the expo is all about getting the students to interact with industry and to showcase their skills.
"The support by our industry continues to be strong, even when Covid restrictions have really affected the sector," she says.
The expo attracted representatives from central and local government, private tourism operators, and regional promotional entities such as Hanmer Springs.
Brown says that industry "know that graduates we put forward for job opportunities are well equipped in that they receive much more than an academic education here. Ara cares about the whole learner – it's what we do."
Vanessa Hutchins attended the expo as a long-time member of the travel and tourism sector. She says the hospitality sector tends to attract people who enjoy "comradery and manaakitanga – we love caring for others by sharing the knowledge and treasures of our regions. And because it's such a small sector, we act like a great big family – that's the beauty of working in travel and tourism."
For Raddock, supporting travellers to get 'off the beaten path' is what he loves about the sector.
"I don't want to suggest typical touristy, manufactured experiences which don't seem all that real," he says. "We have a lot of beautiful landscapes that never get seen in New Zealand because people don't know about them."
Interested in travel from a young age, Raddock was encouraged to enrol in Ara's Tourism and Travel course by his partner Jess Westley, who also takes the course. They have "held each other's hands" throughout their studies – though there were the odd moments of healthy competition between them.
"Once, I got a slightly better grade than her on one of our assignments, and I think she's still a bit dirty at me about it," he says with a smile.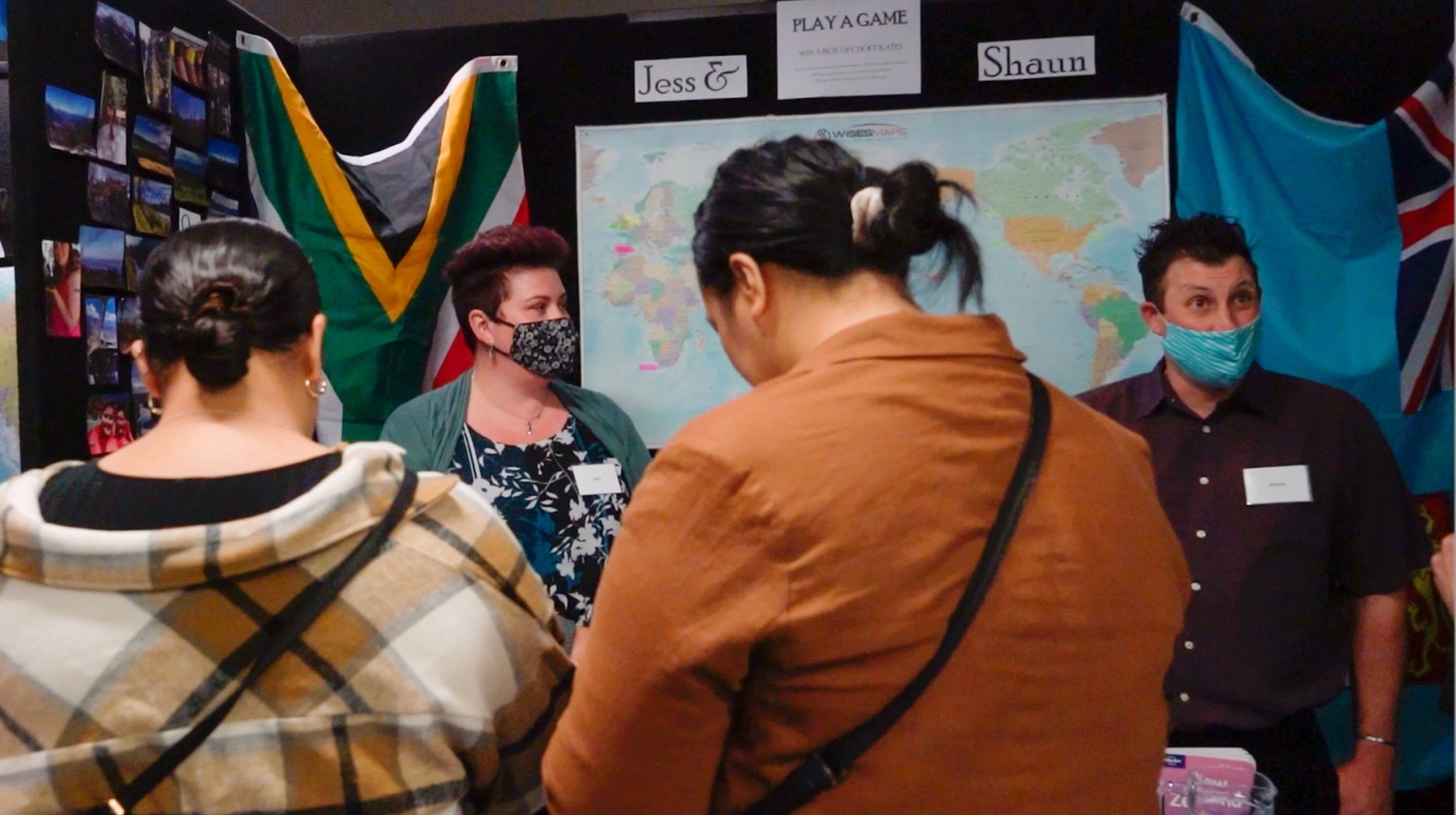 Jess and Shaun
Together, the couple raise four school-aged kids. Next year they hope to continue their studies in International Tourism and Hospitality Management and eventually, own and operate a B&B.
"Driving a forklift and unloading trucks didn't really fill my bucket. It's great to find a sector that I can be really successful in," Raddock says.