South Canterbury students trade school for a day
Moving mounds with a digger, fitting a car tyre, and using different power tools were all activities on the agenda for the 80 secondary school students who attended the Ara Trade Sector Day in Timaru yesterday.
The students from Ashburton, Geraldine, Temuka, Timaru and Waimate had the opportunity to get an insight into different areas of trades through site visits to local businesses Alpine Energy and Parr & Co in the morning and fun, hands- on challenges in the afternoon.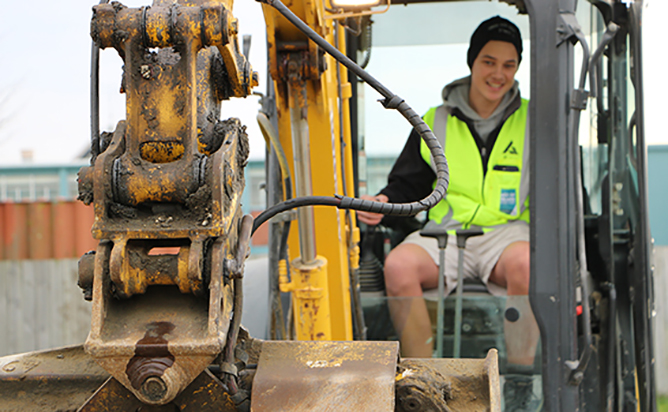 Students were able to operate a digger at the Trades Sector Day in Timaru.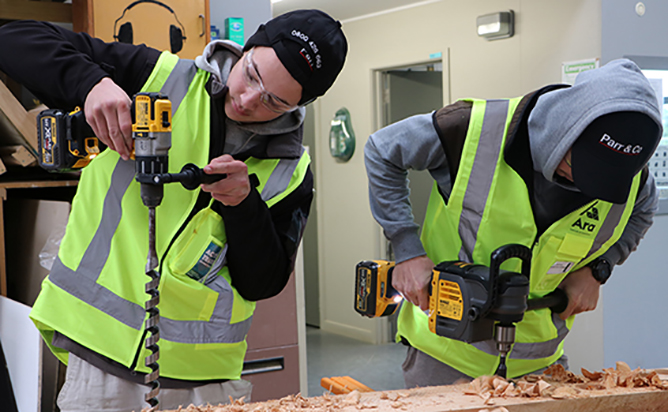 The power tool challenge was one of many hands-on activities.
Teri Nichol, Careers Coordinator from the Ashburton College Trades Academy said her students enjoyed the day and got some valuable insights into the industry.
"Industry visits provide a 'behind the front door look' at all the jobs offered in the work place. Our students were able to meet people who are experts in the area and heard them talking about their work. This is so valuable to open the student's eyes to new opportunities."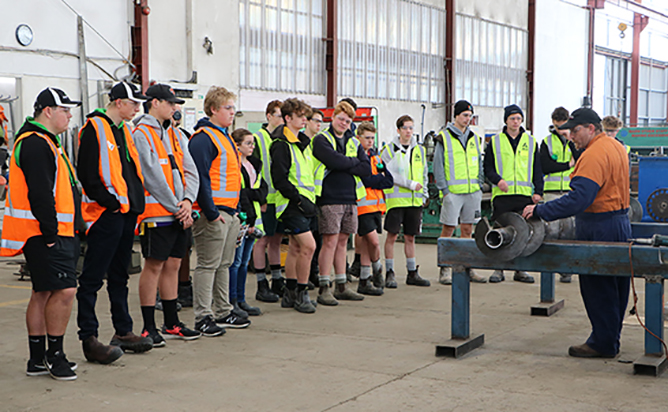 Students learn about the different fields in the trades sector.
All the students involved in the Sector Day are considering careers in trades and contemplating their future prospects. Sector Days provide students with an opportunity to test the waters, to connect with industry members who may even be potential future employers and to get their eager hands on some tools.
"The afternoon was busy doing actual hands on activities that showcased the courses Ara offers in the trades sector and allowed the students to trial real jobs like driving a digger," Nichol said.
This is the second Sector Day Ara Institute of Canterbury has organised, following the initial one last year, to inform Timaru educators and senior secondary school students of local career opportunities and the tertiary-training opportunities at Ara's South Canterbury campuses.
The next Ara Sector Day in Timaru is a combined day for the Creative and Health departments and will take place on 19 June 2019.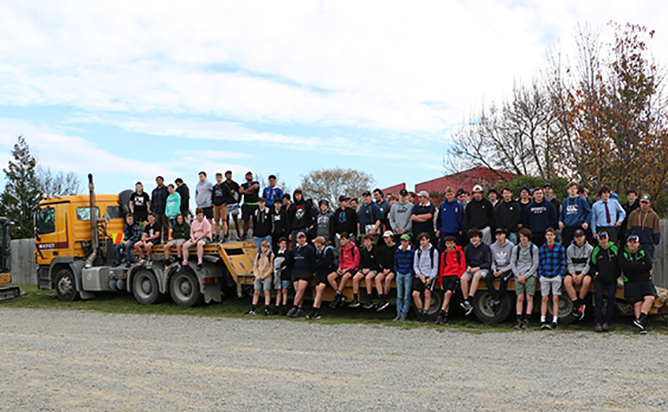 The 80 students were from schools in Ashburton, Geraldine, Temuka, Timaru and Waimate.