New Ara Biotech Labs Changing Student Experience
Ara Institute of Canterbury's new biotechnology laboratory is fostering more curiosity and independence in their students.
The lab contains industry level equipment and is designed so students can access it in and out of class settings to improve their learning experience. Class sizes are such that students have ready access to these sophisticated machines.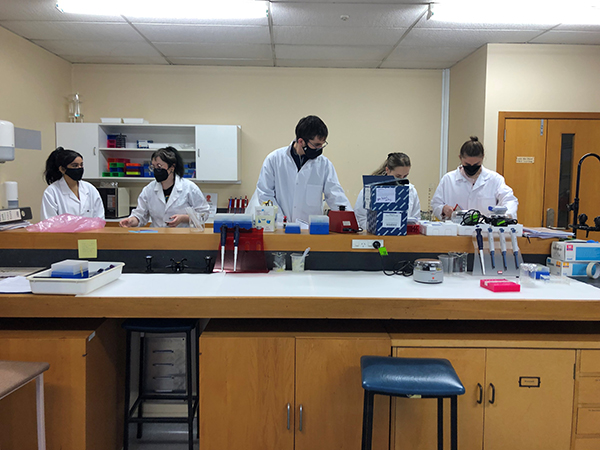 Dr. Barbara Dolamore, tutor at Ara's Department of Applied Sciences and Social Practice and one of the main drivers for the lab says, "This lab is independent from our regular teaching labs to create a place where students can set up and maintain their own workstations and use them for extended periods without the need to clear space for the next classes."
Currently, Level 7 Graduate Diploma in Laboratory Technology students use the new lab but there are plans for other levels to also have access. During their courses, the Level 7 students are required to complete their own lab-based projects with the option to utilise the new lab. These students must also undertake a 130- or 260-hour workplace component to ensure they have the professional experience they need when they graduate.
Elaine Rutherford, tutor at Ara's Department of Applied Sciences and Social Practice says, "These placements can lead directly to jobs but primarily they provide students with networks of contacts, good references, and more industry experience."
"Industry representatives from Gribbles, Synlait, CSCL and Hill Laboratories regularly host our students and appreciate their hands-on, can-do attitude and think of the placements as a 'try before you buy' opportunity for their companies".
"Overall, our students are our biggest ambassadors. If they've had an enjoyable time and are able work both independently and as part of a team, then that is a big plus," says Dolamore.
Intakes for the July Laboratory Science programmes are still open for all to apply.