International School of English celebrates 30 years
Yesterday, current and former Ara staff got together to cut a cake, reflect on memories and celebrate a special birthday: the International School of English turned 30!
While the international part of the school reached the three-decade milestone, English has been taught at Ara to domestic students since 1979.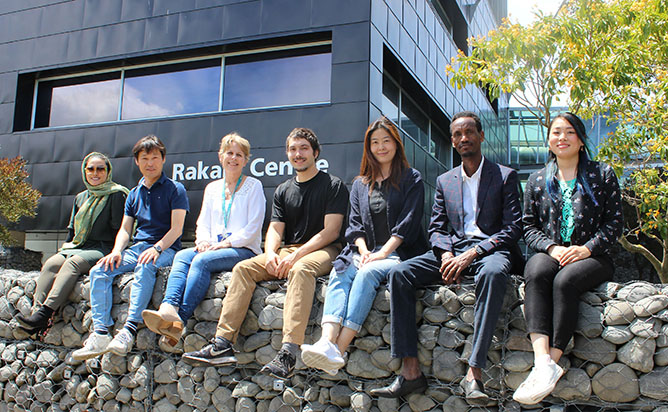 The very first group of international students who came to Ara (then CPIT) was from Japan. They were here not just to learn English but also to play rugby.
Since then the cultural diversity in the classroom has expanded and the international community continues to grow.
In the last few years Ara has welcomed around 600-800 international students annually from 25-30 nationalities.
Heather Knox, Manager of the School of English, said the different strands of the School of English used to be quite separate, but teaching international students and domestic students has come together over the years.
Between 1992 and 2016 Ara was the only place in Christchurch that people could take an IELTS test (the International English Language Testing System). Last year, the School of English also become a Pearson Academic Test Centre.
"Other developments include becoming a joint institute with the former Aoraki Polytechnic in Timaru, where we now welcome groups of students from overseas universities every year."
Knox said she is proud of the successes over the last three decades and she is looking forward to exciting new offerings next year.
"We continue to expand the programmes available; in 2020 we offer English plus hospitality, outdoor education, teacher training, ICT, nursing and business."