Eke Panuku – Māori Supreme Award winner 2021
Ara Institute of Canterbury's 2021 Eke Panuku Supreme Award winner, Raelyn Kamo (Ngāi Tūhoe, Tapuika, Ngāpuhi) is truly inspirational.
Eke Panuku, which means 'to achieve with distinction' provides a way to formally recognise the academic progression and community contribution of Māori and Pacific learners throughout their time at Ara.
Ara Institute of Canterbury's 2021 Eke Panuku Supreme Award winner, Raelyn Kamo (Ngāi Tūhoe, Tapuika, Ngāpuhi) is truly inspirational.
Despite enduring a "traumatic" childhood which saw her leave home at just 13, Kamo has gone on to raise five children, play a significant role in community sports, gain business and cookery qualifications and become a mentor to her fellow students, motivating them to succeed in their studies.
If that wasn't accomplishment enough, Kamo – who's known as Rae Rae – plans to further her education with a degree and has ambitions to own her own food business that draws upon her culture and heritage.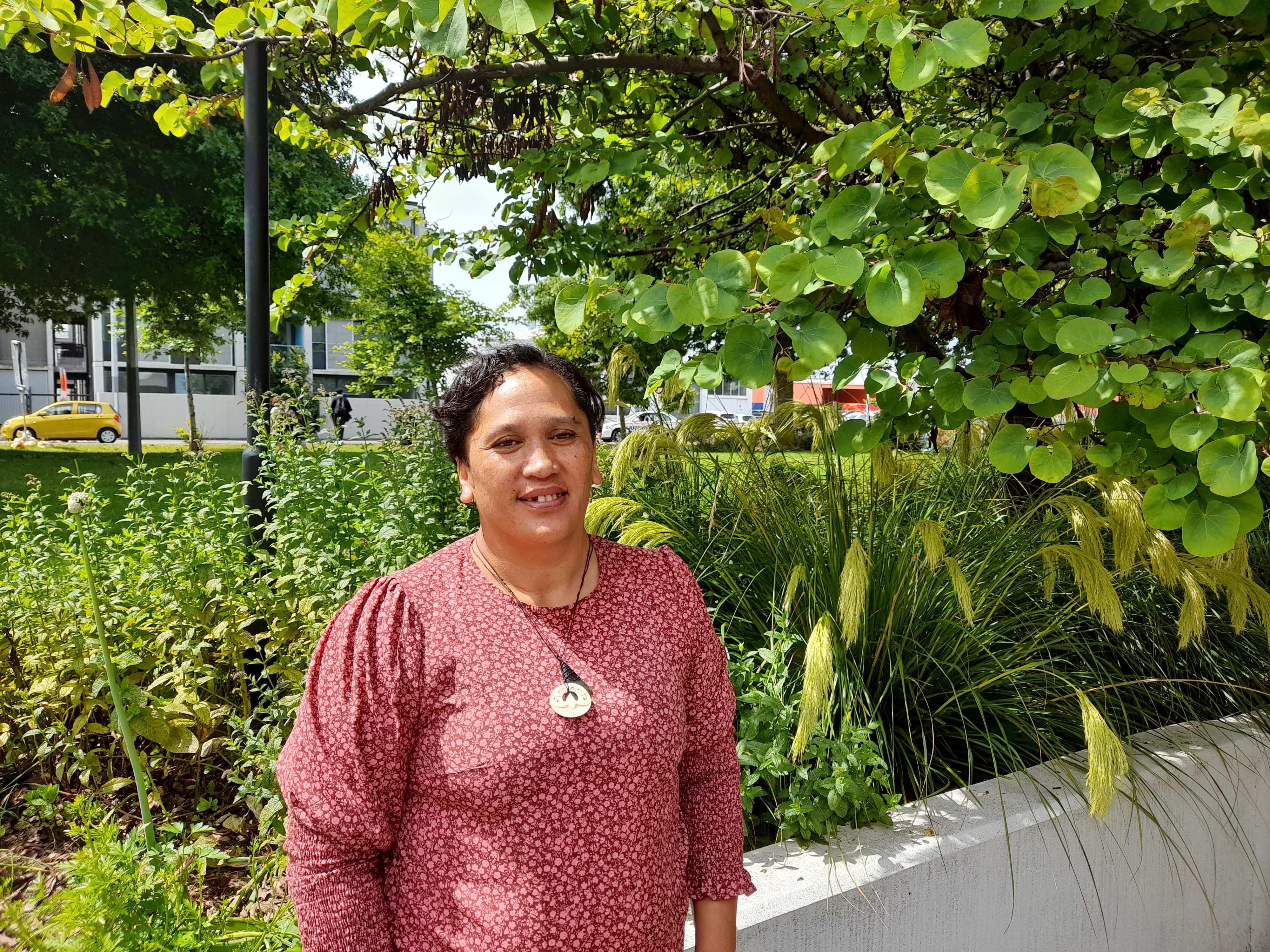 Kamo was nominated for the Eke Panuku awards by Ara Māori Learning Advisor and long-time friend Trina Lafaele who observed Kamo helping her fellow cookery students – many of whom were international students - in the library.
"Many of Raelyn's classmates have said they wouldn't have passed their qualifications if it wasn't for her support and practical help," says Tate Tiatia, a member of the Eke Panuku awards panel. She adds that "Raelyn has received outstanding grades and has been a shining light for other ākonga in her class."
Kamo says receiving the award validates everything she's ever stood for. "I didn't expect it or make any moves to be seen, it just happened because I stuck to my true values," she says. She adds that her most recent study experience has given her a new lease of life. "I have this mindset that I can succeed no matter what."
As a first-generation tertiary learner, Kamo studied at Ara many years ago. She gained a Level 4 business administration qualification and got a job at Linwood Law, followed by another at He Waka Tapu, a kaupapa Māori organisation focused on whānau wellbeing.
After a while, Kamo started thinking about other career opportunities. Her next move was teachers college but she found juggling study, family and her community commitments very difficult. "It was so hard," she says. She also discovered that the university style of learning didn't suit her. It was an unhappy experience and she left feeling like she'd failed.
Once Kamo's children were more independent, she decided to give study another go by training in cookery. "Being 50, I realised I wanted to make a career change and leave a legacy for my sons."
Fortunately, she found Ara's learning style was exactly her style. "It was perfect for me," she says. "I'm the type of learner who needs to 'hear, see, do and hear again' to cement the learning permanently. Ara provides the correct conditions for that; it's a practical learning style and you don't need to constantly revise for it."
Kamo says her tutors were "just so supportive - they're not too hard on you and they know how to grow you".
Kamo gained a certificate and then a diploma in cookery. She's currently working as a junior chef at Ramen Ria Japanese Street Bar at the Riverside complex – a job she got straight after graduating - and plans to study for a Bachelor of Culinary Arts. Her ultimate dream is to open a restaurant that combines her childhood food journey with her adult food journey.
"There are lots of things I want to experiment with. Basically redesigning a lot of the Māori kai I was raised on. My kaumātua (elder) had a vast knowledge of Māori cookery and they introduced me to flavours which are similar to the clean eating Japanese cuisines I have tried and loved."
When she's not studying, working or experimenting in the kitchen, Kamo is heavily involved in sport – not surprising, given she has five sons. She's long been a big part of the touch and tag rugby community in Ōtautahi, coaching and managing open mixed, mens and womens teams.
"We call the tag teams "Tu Mana" which means to stand and be who you are." Kamo says, "It is important for me to encourage those in my teams to respect the game they play, respect themselves and respect their team."
Kamo also holds whānau days where whānau can come along and play sport as a family.
Naturally, shared kai is involved and Kamo uses her cookery skills to feed everyone.
Kamo is a role model and inspiration to many. Her tenacity is infectious, as her Ara classmates discovered. She encourages others to never give up on their goals. "Remember the reason you pushed yourself to start your goal, use that, to keep pushing you to achieve it."
Read the full list of Eke Panuku award winners here and watch the online video of the awards ceremony here.