A couple of months ago, a group of Ara's Trades students and their tutor, Mick Cooke, went to Fiji to support Habitat for Humanity and built a house for a local family.
New Zealand Broadcasting School Student Brooke Hunter went along and documented the record-breaking progress of building the house in just three days.
"At the end of June, myself and a group of Trades students from Ara were given the opportunity to travel to Lautoka in Fiji. We were selected to spend the week building a house in partnership with Habitat for Humanity for a family in need.
"The intention was for the building to take the full week once we started on Monday and be ready for the handing over and dedication ceremony with the new homeowners on that Friday. However, the group of students was more than determined to beat the current record for this style of house in Fiji for Habitat for Humanity, hearing it had taken a group of around 20 Australian high school girls only just over three days to build, having finished on the Thursday morning.
"Even with the hot tropical heat that the students weren't used to building in, by the end of the third day, the house was completed and decorated ahead of the dedication ceremony. Ara now holds the record for the fastest completed build of this type of house in the Asia Pacific region!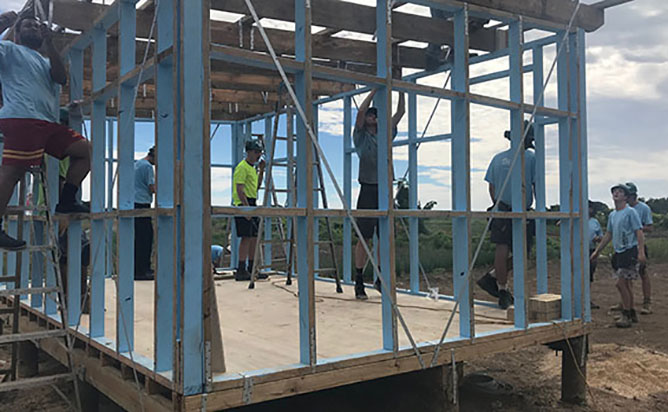 The students were determined to break the record for building this style of house in Fiji and worked hard.
"It wasn't just those involved in the building who were happy with the group's progress. Krishnil Chandra, the new owner was extremely grateful for the new house he received.
"The highlight of the trip for most of us had been the moment when we handed over the house to Krishnil, his wife and his daughter. Throughout the week we had gotten to know him and his family and hear their stories. We learnt Krishnil's mother Amala had passed three weeks before the building commenced as a tribute to her we named the house Pure Ara, with Pure being the English translation to her name.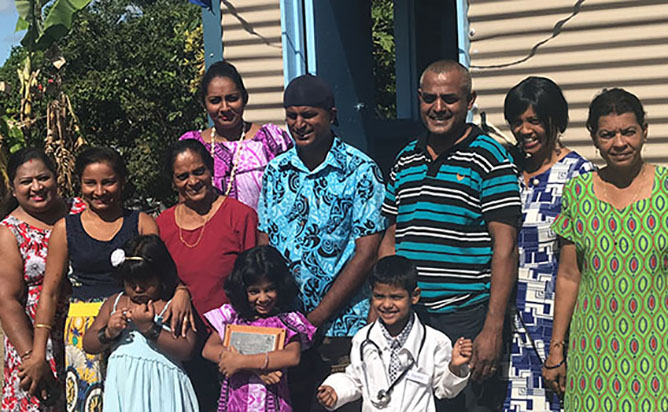 Krishnil Chandra and his family are grateful for their new home and have invited the students to visit next time they are in Fiji.
"The experience of building the house, meeting the family and getting to know more about the Fijian culture was priceless. With many of the students hoping to accept Krishnil's offer to visit the house the next time they visit Fiji."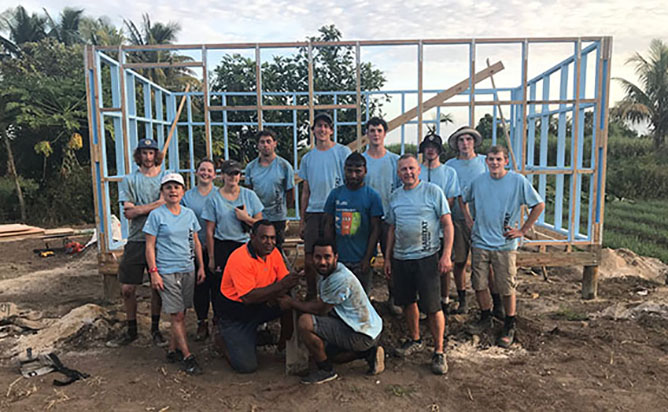 It took the students only three days to complete the house despite not being used to building in the heat.
Thank you, Brooke, for sharing your experience and supplying the video and the photos.