Bachelor of Medical Imaging students celebrated in awards ceremony
Sharing laughter and good memories, Ara's Bachelor of Medical Imaging students celebrated the end of a tough year on Friday in an awards ceremony at Manawa, surrounded by proud tutors, family and friends.
38 of these students were celebrating the end of their final year, with some starting work in their new professional jobs as soon as next week.
This was the case for Annie Nie who won two awards, including the prestigious honour of being named Academic DUX (sponsored by Virtual Medical Coaching), as well an award for Top Academic Student (Year 3). Nie was also nominated for the Timaru Hospital Radiology Department Prize for Patient Care.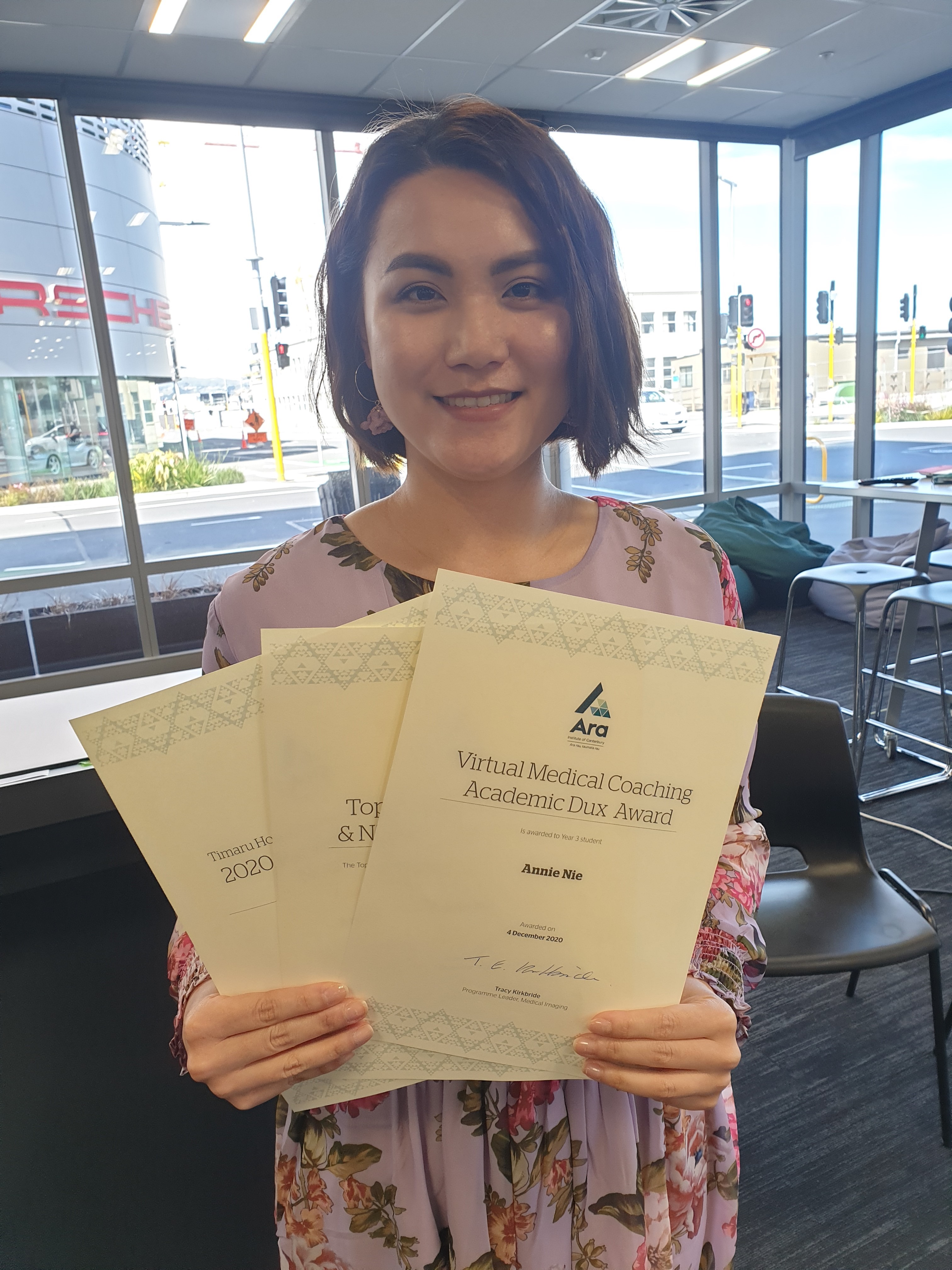 "I'm starting Monday working in Timaru Hospital which is where I've spent most of my time in the last three years on placements. It will be really nice to pay back the hospital and all the help and support I received there over the last three years."
Nie moved into studying Medical Imaging after she had decided her corporate job wasn't for her.
"I've thoroughly enjoyed the last three years, and I'm really glad I made this career change," she says. "I had a Bachelor of Commerce, and I was working in insurance when I suddenly thought, 'what do I want for the rest of my life?' I realised sitting in an office and dealing with numbers wasn't what I wanted."
"Part of my prior job involved helping people with their medical claims and that's the part of my job I enjoyed the most, so I decided I must like something related to healthcare. I wanted to study something locally that would get me a job quickly and which I could use to work all over the world- that's when I looked into Medical Imaging!"
Nie's classmate Bridget Gudsell won the High Achievement Award (year 3) and is hoping to work in Christchurch next year.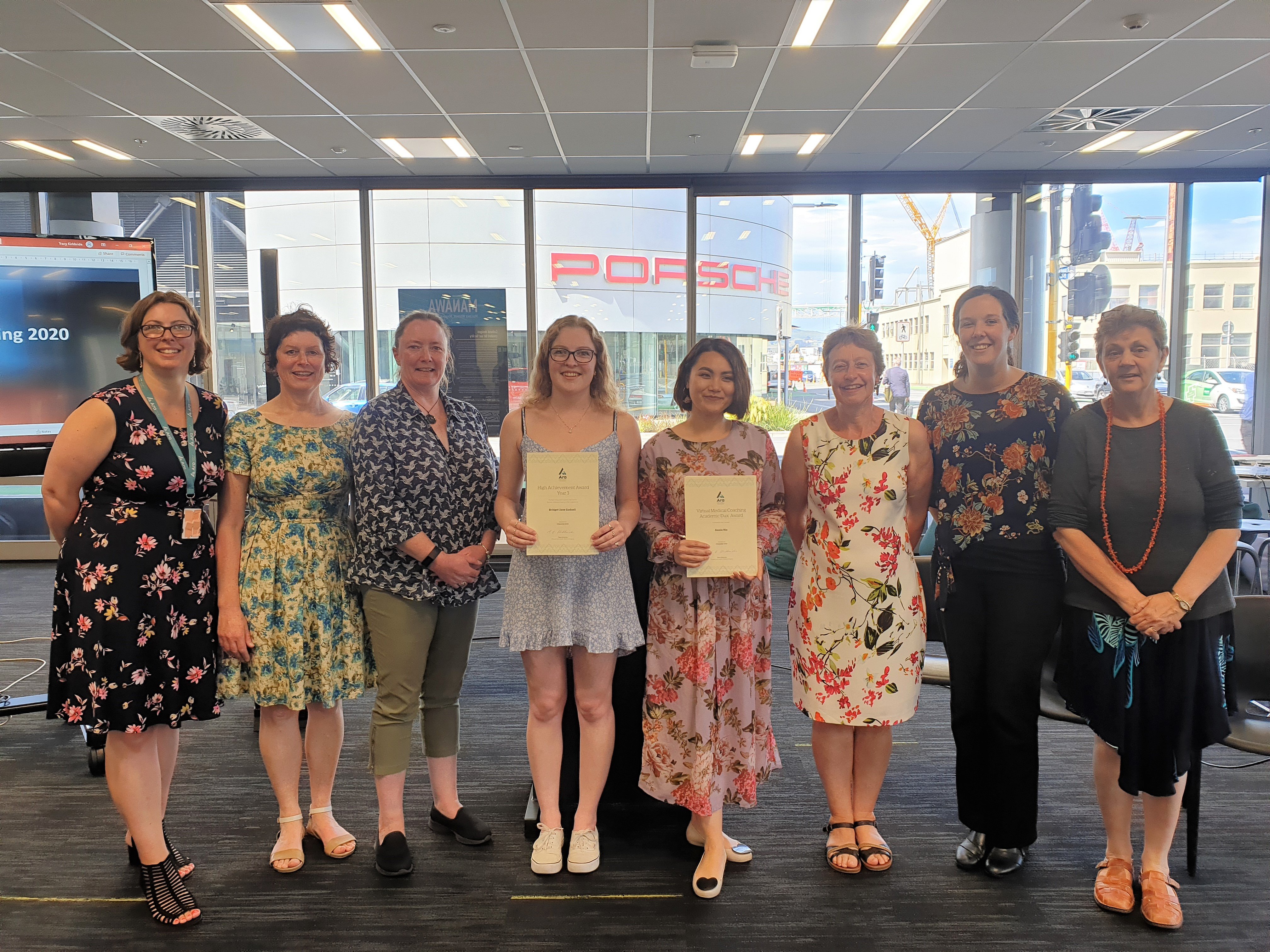 "The degree has been challenging but that makes it all the more rewarding now that we've all graduated. The programme sets a high standard for all of the students and we work really hard to achieve that, we really earn our qualification."
"Our course is small so all of us are quite tight-knit. It's been a really good group of people to go through with."
Tutor Tracy Kirkbride said, "The effort that the students have put into their learning and the professionalism they have shown when connecting with Radiographers and patients is a credit to them. This is a challenging course due to its strong work-integrated learning, and the events of this year added an extra layer of challenge and uncertainty, but they persevered."
"I am very proud of them all and I look forward to hearing where their journeys take them."