Ara paint students gifted specialist high-tech painting equipment
Industry expert John Lyall is kindly donating his highly-desirable Graco electrostatic paint sprayer to the Ara Department of Construction Trades.
John, who has been painting since he was 15 years old (first as an apprentice in Waimate, then later as a valued employee at high-profile commercial painting companies John Watkins and Neville Lucas), is currently starting to wind down the successful business he started in 2004.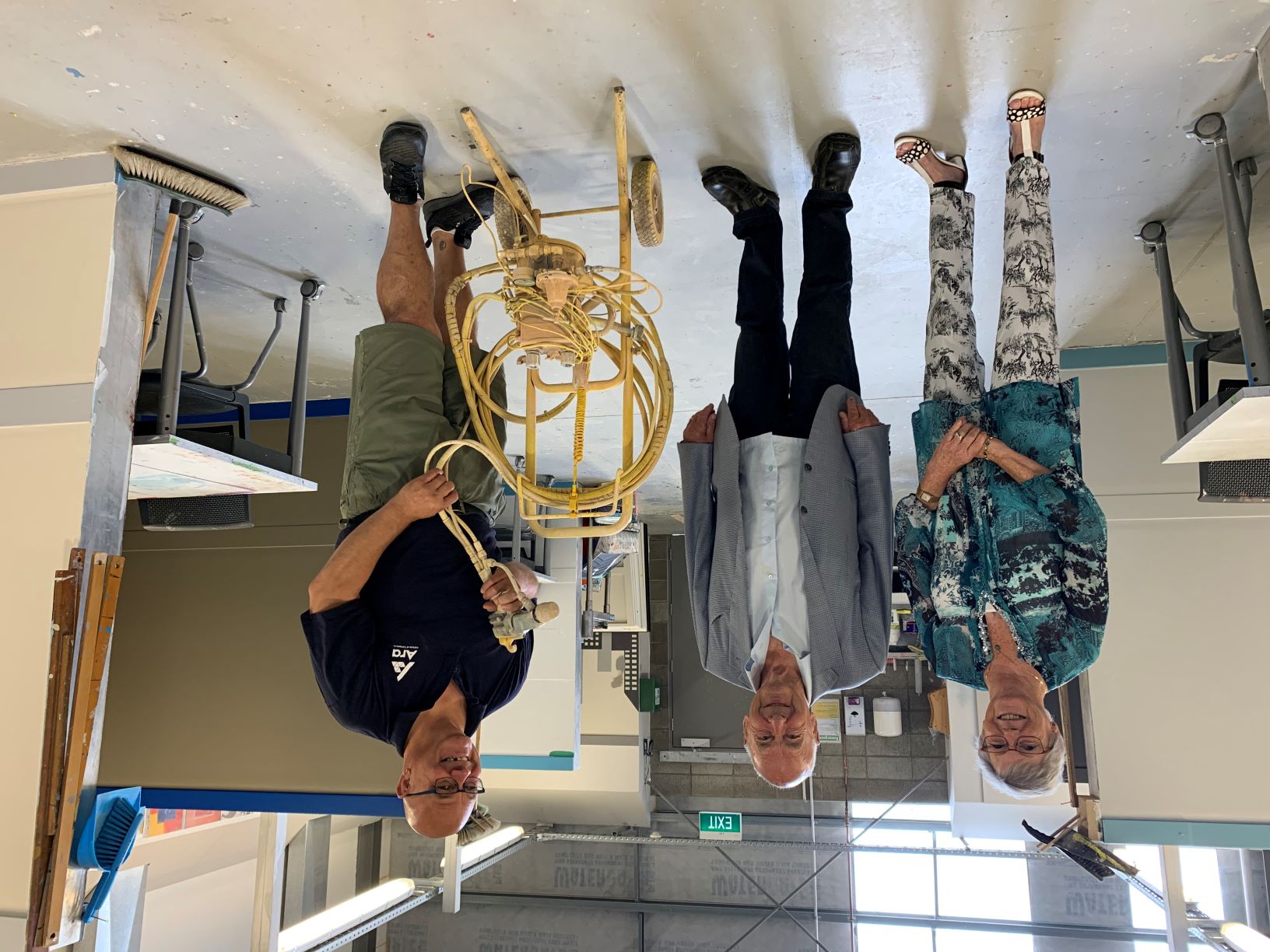 John says that, in light of the fact that his business has done well over the years, he'd like to see this used but well-maintained specialised machine go somewhere it can benefit the next generation of painting and decorating practitioners.
"This is a precise piece of machinery that helps reduce overspray and gives a great even finish. It's also portable – it'll probably be the only portable electrostatic sprayer unit available for students in New Zealand. I think that the students will get some good use out of this, so here's the best place for it to go as my business operations come to a close."
In the same way that rubbing a balloon and producing an electrostatic charge will make it stick to a wall, the paint sprayer generates its own electrostatic charge, causing paint particles directed onto a metal surface to 'wrap themselves' around a grounded (or 'neutral) surface. Electrostatic spray guns give a superior finish while also achieving very high transfer efficiency of up to 90%. This means that less paint is wasted, less VOC (volatile organic compounds) emissions are produced, and clean-up and over production times are reduced.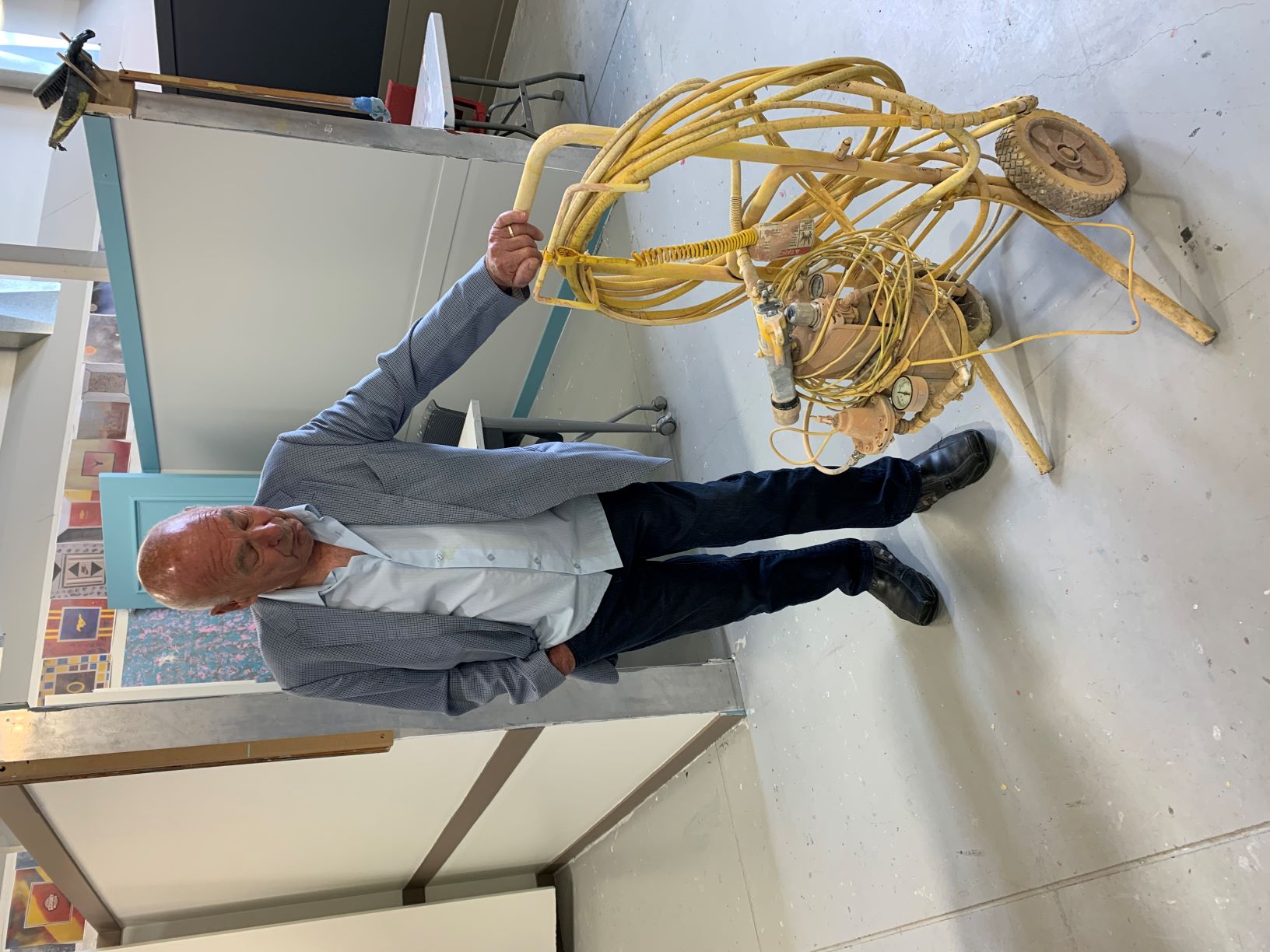 John Kerrigan, Ara Painting and Decorating tutor, is extremely pleased by the generous donation, saying "Having access to equipment of this kind will give our students the X-factor. When they're out there in the industry and asked to use technology like this, they'll already be familiar with how it operates; they'll be able to take the request in their stride."
John sees his students using the sprayer to learn how to tackle important elements of large commercial jobs; for instance, coating large metal columns and other curved surfaces in malls and other large interiors. He also notes that these units are regularly in use around the world by automotive customizers and detailers. "The Automotive Department here will be drooling over this!"
The sprayer is now completely ready for operation by students, having been well-maintained and serviced Graco manufacturer and supplier 'Equipment Services' and checked for compliance free of charge.