Ara | Te Pūkenga hosts Sail GP event for young people with designs on engineering.
Students told creating faster boats can positively impact on our wider world.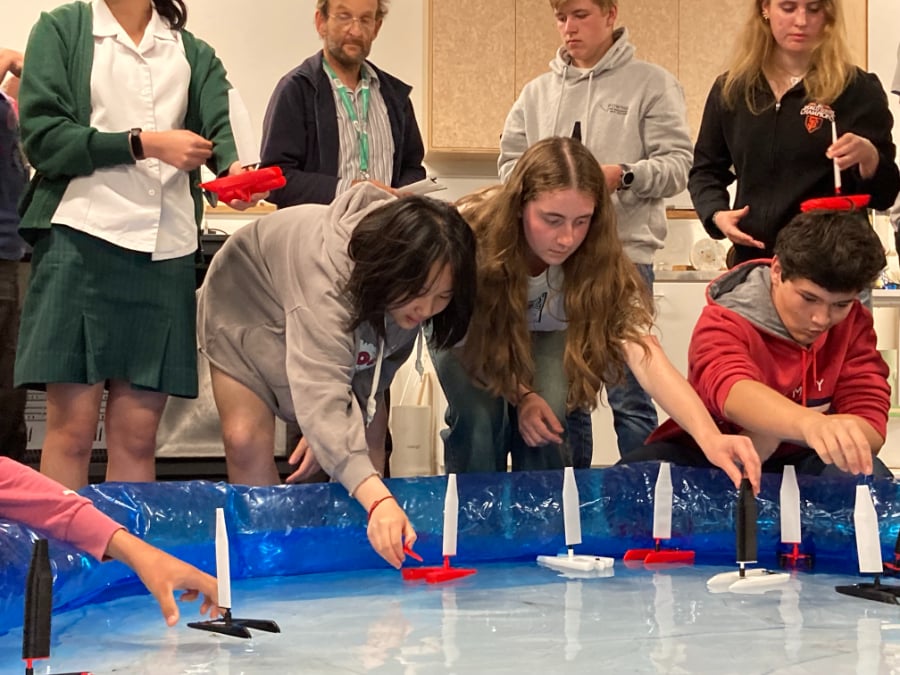 Refining and testing the design of model boats
The excitement of Sail GP arrived at Ara | Te Pūkenga this week with rangatahi from all over Ōtautahi getting hands on with engineering and being inspired by Sail GP's Youth Ambassador.
Sixty lucky students snapped up places for the event held in Ara's stunning Kahukura building, home to the Department of Engineering and Architectural Studies which offers degree and diploma qualifications in programmes from civil, mechanical and electrical engineering to architectural technology and construction management.
The space is also where Te Ōhaka Centre for Growth and Innovation and the Ministry of Awesome are based.
Through lab-based activities the Year 11 and 12 students had the chance to get insights into the careers behind the world Grand Prix racing, which is set thrill crowds for the first time at Whakaraupō, Lyttelton Harbour this weekend.
Department of Engineering and Architectural Studies Manager of Engineering Dr Hossein Askarinejad said his team wanted to provide a memorable experience with three interactive activities covering the likes of aerodynamics, drag force and even creating a test kitset mini SailGP craft.
"It's exciting to be aligned with such a big event for Christchurch. We wanted give students the opportunity to participate in an engineering activity and to get familiar with some examples of how engineering concepts and design processes are used to solve real-word practical challenges.
"For many it will be their first visit to Kahukura, our amazing learning space, and we want them to feel at home here," he added.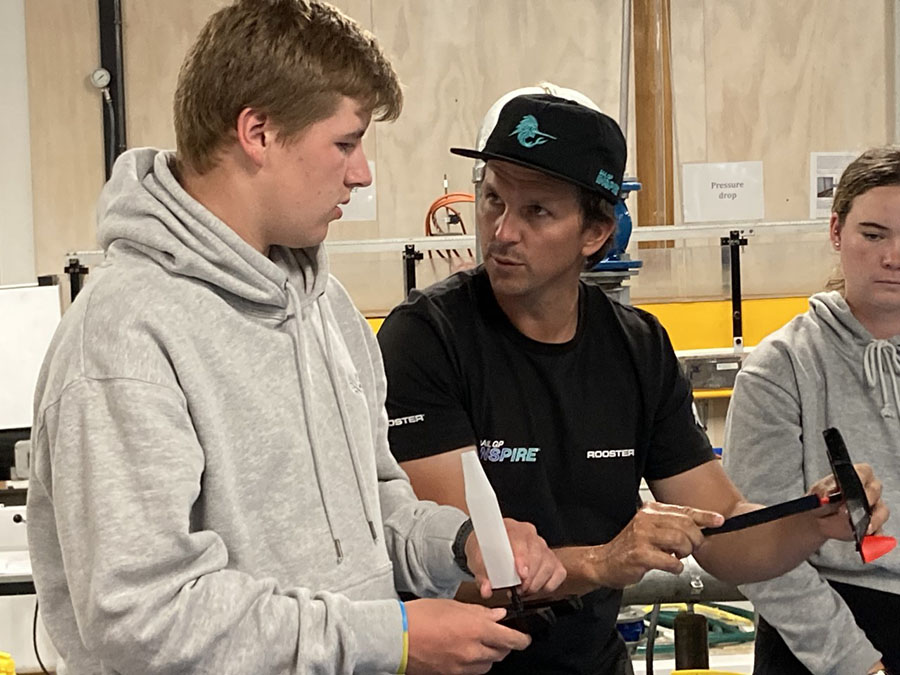 SailGP's Tom Herbert-Evans gave advice to students
Keynote speaker, SailGP Youth Ambassador Tom Herbert-Evans, told the students how technology can evolve from one race to the next and kiwis are at the forefront being it in a design lab or by the water.
"There's real grassroots engineering going on and a big passion for applying it – you even see it at the boat park with people fiddling with a rig trying to make things work better. You don't see that in other places. It's really cool," he said.
Herbert-Evans told the students that working to harness nature efficiently can teach us a lot and has the potential to impact positively on our world in other ways.
"If we could apply the powerful efficiencies being developed for boat racing to other fields, the world would be a better place and we'd be doing better for our future," he said.
Students from a dozen schools around Ōtautahi dived into the activities and grabbed the opportunity to get expert advice from the SailGP insider.
Burnside High School's Xenia Prinz said she was keen on physics and how things work. "I'm interested in engineering, and I've done some sailing through school. Being here at Ara has been great. I'm keen to watch some of the sailing event so it will be great to have some insights beforehand," she said.
Christ's College student Teo Arndt worked hard to modify his boat design to gain efficiencies on the water. "I'm fascinated with all things to do with the ocean and how things move in the water. This has been interesting and fun," he said.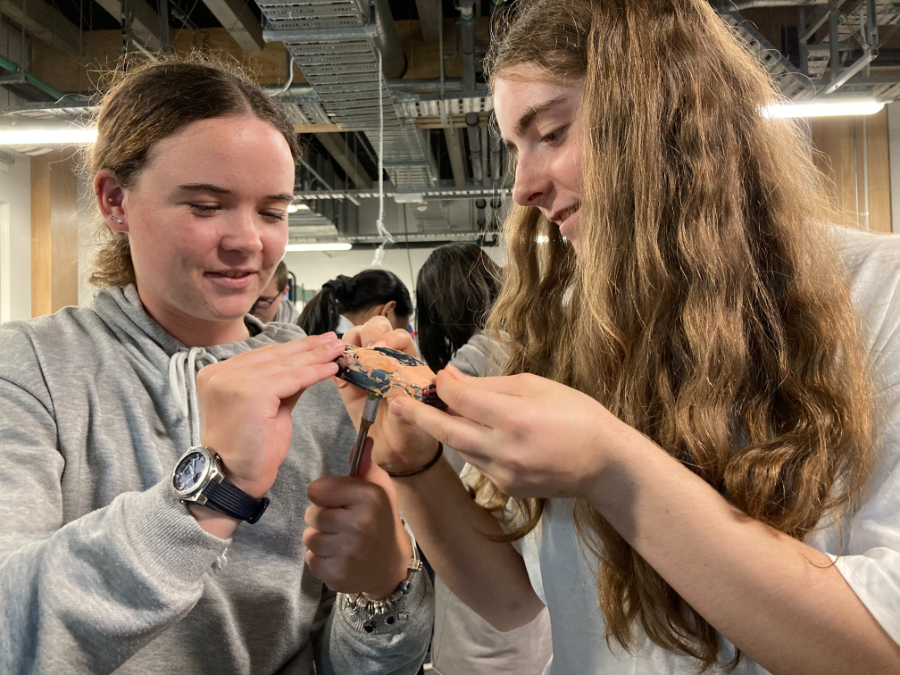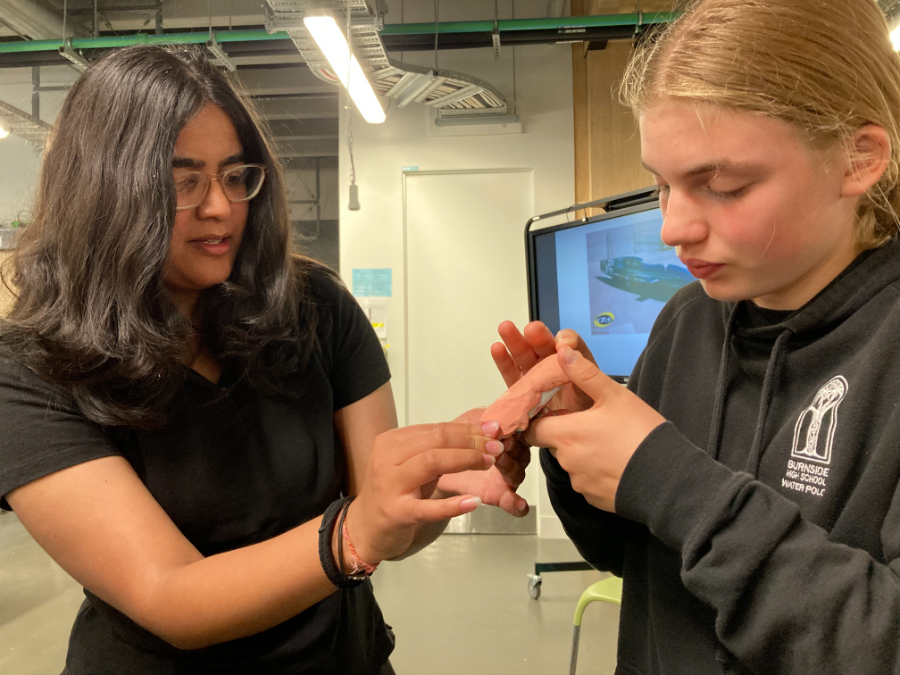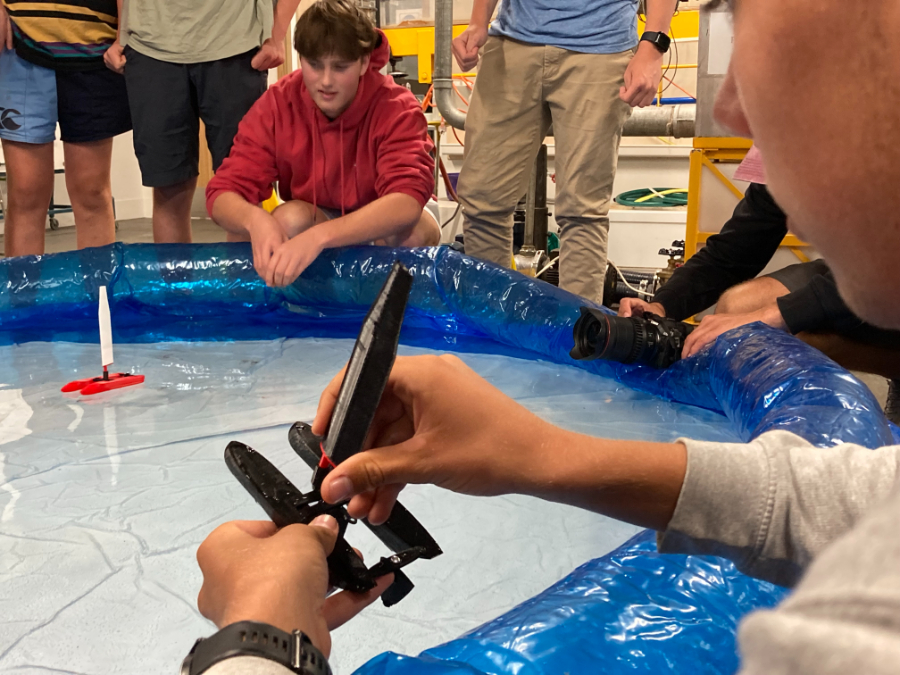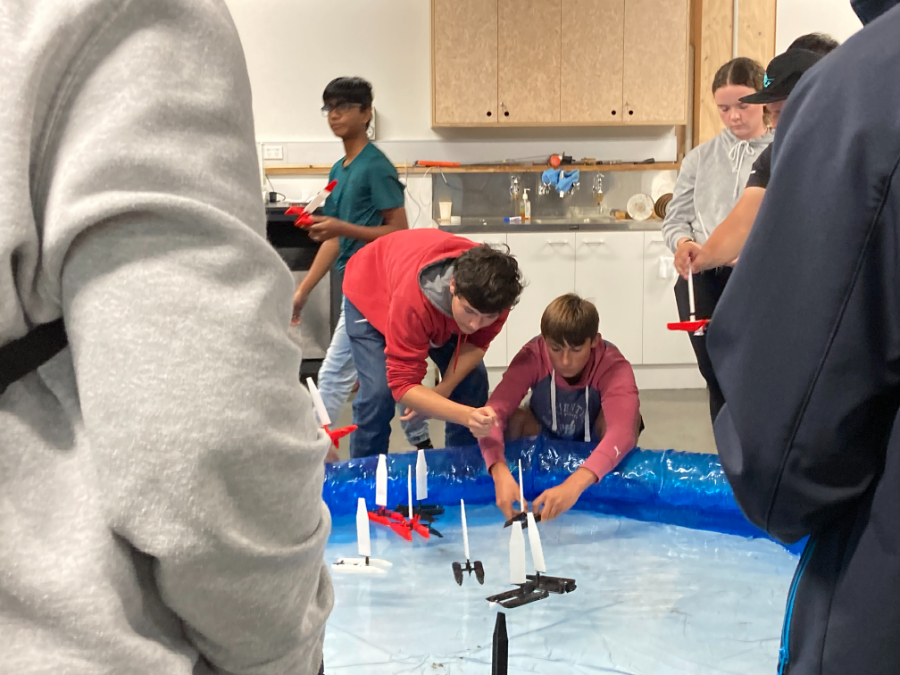 Imogen Hyde from Christchurch Girls High School paired with Brooke Hughes from St Andrew's College to improve the aerodynamism of a model car.
"I'm really into motorsport which obviously has a lot of engineering to optimise performance, so this has been really fascinating and also great to get hands on at this campus. It's been great to come here, it's pretty cool," she said.
Herbert-Evans said SailGP was keen to harness some of that enthusiasm, telling the students about the Inspire programme which focuses on learning, racing and careers.
"We are looking for young engineers all the time. If we don't create that link or pathway, we're not going to get that young passion into the sport which we need to grow and develop," he said.
He said it's exciting how sailing and engineering can connect. "You don't get that in many sports. Every sailor is a part time engineer," he said.