NASDA presents: Working - The Musical
NASDA's second year students perform Working, a musical about ordinary lives that turn out to be anything but ordinary.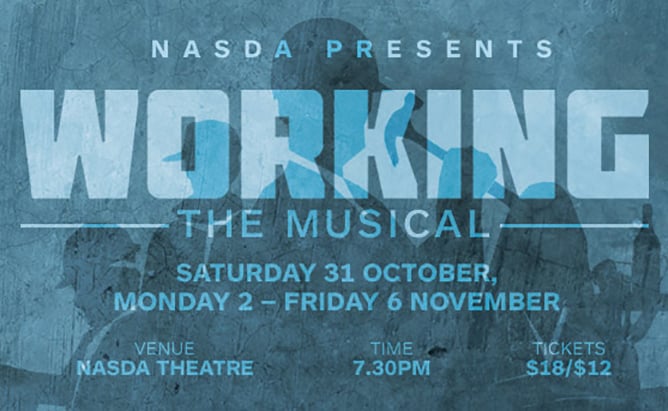 Based on the book by Stephen Schwartz and Nina Faso, Working explores the lives of real people in everyday situations. A closer look at their seemingly humdrum working lives reveals a wealth of aspirations, hopes and dreams.
Working features music by Stephen Schwartz, Craig Carnelia, Micki Grant, James Taylor and Mary Rodgers.