NASDA presents: Three sisters
By ANTON CHEKOV

Adaptation by MIKE POULTON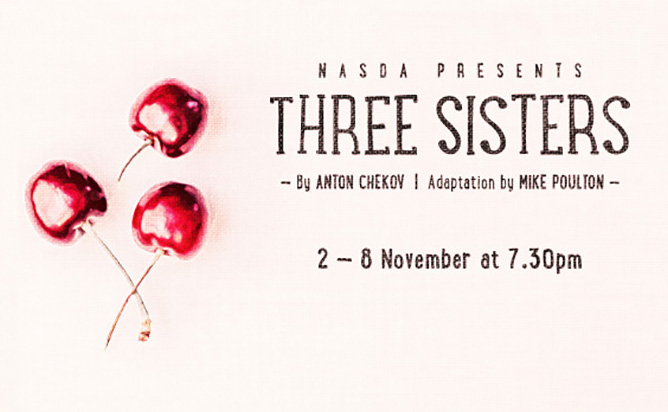 An amateur production by special arrangement with New Zealand Play Bureau Ltd
Can youthful hopes and dreams survive the necessary grind of life?
In small town Russia, three sisters struggle to find meaning and purpose in their lives after having to leave the charm and sophistication of Moscow. They've lost everything: their father, their comfortable home life, their ambitious plans for a bright future, love and lovers. They dream of starting new lives back in Moscow but are burdened with the practicalities of their rural existence.
In Three Sisters, Chekov offers a closely observed study of a family falling apart. A complex process of stripping away from them everything they hold dear is played out over four increasingly tense acts, bringing reward to some and despair to others.
2 – 8 November at 7.30pm
NASDA Theatre
Ara City campus, Madras Street