NASDA presents: Julius Caesar
Directed by Soseh Yekanians
17-23 June 2017
Papa Hou at YMCA, Hereford Street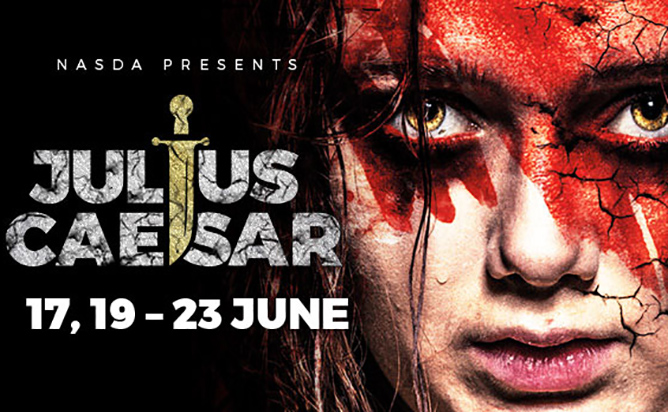 NASDA's talented third year Bachelor of Performing Arts students present William Shakespeare's Julius Caesar.
Believed to have been authored in 1599 and considered the greatest political drama ever written, Shakespeare's masterpiece explores conspiracy, friendship, betrayal and the desperate fight for power in a world where everyone is vying to be kingpin.
Four hundred years later, a quick glance of the daily news shows us that domination, vengeance and the struggle for power remain very much a part of our world. Modern-day gender politics adds another dimension however, so this production of Julius Caesar explores the struggle for power through the eyes of a female Caesar.
Upon her return to Rome - having made it the world's most powerful empire through her brilliant military strategies – Caesar wants a reluctant republic to crown her queen. When her fellow senators decide that her advancement must be halted, they come to a brutal and extreme solution: the great leader must fall. But at whose cost and how?