NASDA presents: Fiddler on the Roof
Get set for one of the most heartwarming shows you'll see this year!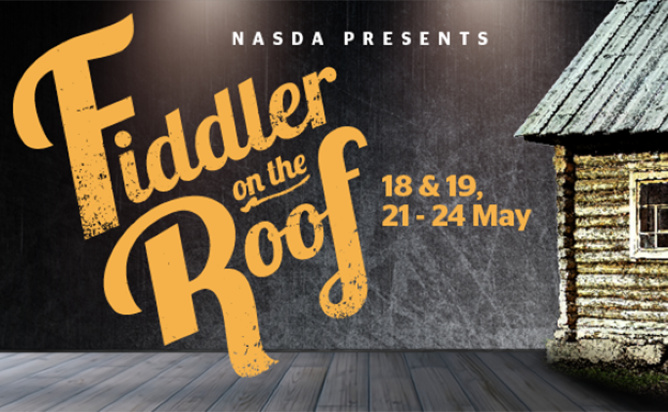 Book by JOSEPH STEIN Music by JERRY BOCK Lyrics by SHELDON HARNICK
Produced on the New York stage by Harold Prince
Original New York stage production directed and choreographed by JEROME ROBBINS
Licensed exclusively by Music Theatre International (Australia)
All performance materials supplied by Hal Leonard Australia
Set in 1905 in Anatevka, a small Jewish village in Russia, Fiddler on the Roof is a story of fathers and daughters, husbands and wives, life, love and laughter. Dealing with persecution, poverty and values, it's revolves around dairyman Tevye and his attempts to preserve his family's traditions in the face of a changing world. When his eldest daughter Tzeitel begs him to let her marry a poor tailor rather than the middle-aged butcher he'd already chosen for her, Teyve must choose between his own daughter's happiness and his beloved traditions that keep the outside world at bay. Meanwhile there are forces at work in Anatevka – dangerous forces that threaten to destroy the very life Teyve is trying hard to preserve.
Fiddler on the roof will have you reliving some of your favourite songs, including 'Tradition', 'Sunrise, Sunset', 'If I Were A Rich Man', 'Matchmaker, Matchmaker' and 'To Life (L'Chaim)!'