1 - 9 November 2019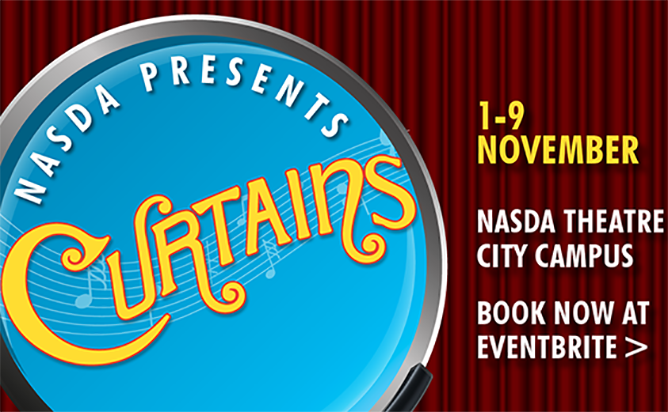 Take your seats for a musical whodunit from the creators of Chicago and Cabaret!
When the leading lady of a new musical mysteriously dies on stage on opening night, all the cast and crew are suspects. Enter Detective Frank Cioffi, who just happens to be a massive musical theatre fan. It's up to him to solve the crime, but can he also help save the show and maybe even find love?
This hilarious show - full of catchy tunes, delightful characters and plot twists galore – will have you laughing and guessing to the final curtain.
1-2, 5-6, 8 & 9 November at 7.30pm
4 & 7 November at 6pm
NASDA Theatre, Ara Madras Street campus