NASDA presents: Attempts on her life
While there are suggestions that the woman, Anne, who does not appear in the play, might be the victim of violence or even murder, the "attempts" here seem to be more in the line of efforts to define, catalog or categorize this missing character.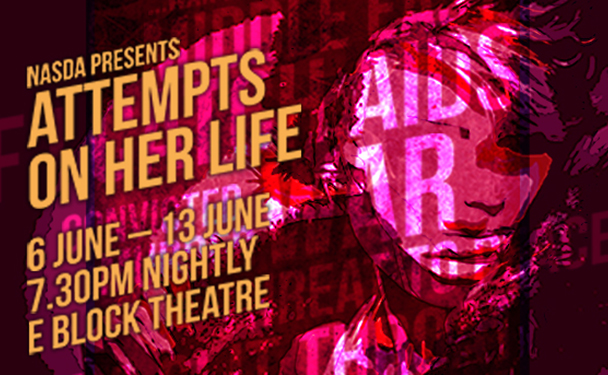 In fact, the play revolves around the difficulties confronting actors and audience members who attempt to identify or fix some story on this mysterious character.
The cast is made up of our third-year National Academy of Singing and Dramatic Art (NASDA) students.