After completing Year 13 at Greymouth High School, Annica Myburgh headed to Timaru to study beauty therapy at Ara.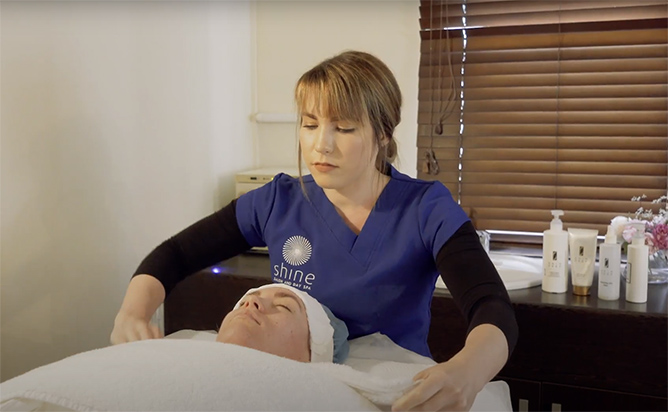 "I chose beauty therapy because I'm really passionate about helping people feel beautiful and good about themselves," she says. "And I chose Ara because you get hands-on experience. I'd also heard fantastic things about the tutors, how helpful and supportive they are."
Annica studied the Diploma in Beauty Therapies and Epilation, and gained an internationally recognised ITEC qualification in the process. She enjoyed the whole programme but surprised herself at what she enjoyed most. "The anatomy and physiology side of things just blew me away; how amazing the human body is and what it's capable of."
A course highlight for Annica was whenever she and her fellow students held clinics at Ara, under the supervision of tutor Heleen Craig. "The clinics prepared us for what it was like to work in the industry, and we used it as an opportunity to raise money for field trips or a charity of our choice."
Throughout the programme, Annica's tutors inspired her to achieve. "They prepared me with the right tools, skills and opportunities and they motivated us to push on, reminding us that we could do anything we set our minds to."
With supportive tutors like Heleen inspiring her to achieve, Annica excelled at her studies and in 2014 was named beauty therapist of the year for the Level 4 programme. Heleen says: "This was due to her diligence, the results she achieved, her caring and correct manner with clients, her eye for detail and her ability to work effectively as a team player. It was a well-deserved award!"
It was also through her tutors that Annica learned of a vacancy at Shine Salon and Day Spa in Timaru.
"They encouraged me to apply for the position and now I'm privileged to be working there and pursuing my dream career. In the future I'd like to become a skin therapist or even expand my knowledge in the area of dermatology, but for now I'm purely focused on my career and improving myself as a therapist with more courses and training within the industry."