Jessica Pelayo's older sister's good experience at Ara was enough to convince her it was the right place for her too.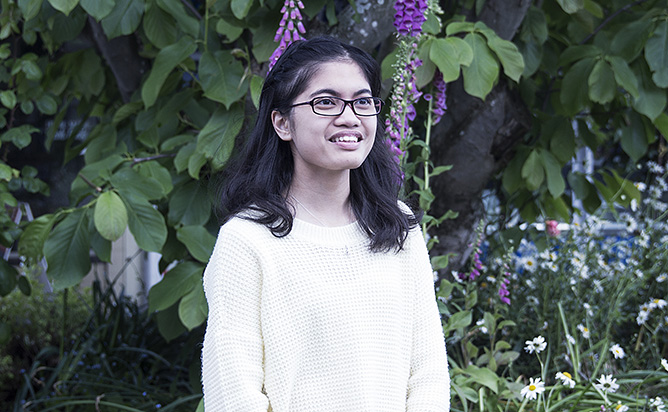 "My sister said the classes were small, the tutors were friendly and approachable, the campus was safe and it was an easy place to get to know people," Jessica says. "For me, these are very important factors to consider when it comes to choosing a tertiary institute and Ara just ticked all the boxes."
Jessica enrolled at Ara after completing high school at Ashburton College. Having been interested in computing since she was young, the Bachelor of Information and Communications Technology was a natural choice for her.
She feels the programme had a good balance of theory and practical lessons and assignments. "For example, in the software engineering course, we spent half our time on theory and half doing practical work like coding and building apps. We also took business papers to learn more about the business side of IT, which I think was a real strength of the programme. You can be the best coder out there but you still have to know about the business side of things."
Jessica says the programme's group project work was a highlight. She and her fellow students were tasked with building a website. "I was the team leader, so I had to make sure that we were meeting all the requirements, that everyone was doing the tasks they were in charge of, and that we finished on the due date. You get to test how well you work with others, as well as find out what your strengths are that could be valuable for the team. I think it prepared me really well for employment."
As part of her degree, Jessica undertook an industry project in her final semester. She was tasked with building a web-based register for the Canterbury District Health Board, allowing them to see the number of residential vacancies at mental health facilities across the region. Jessica says it makes the CDHB's system more transparent and enables them provide better support and care for their patients. "Most of what I learned in class – both the soft skills and the technical skills – were applicable to my industry project so I felt I was industry-ready."