Travel-loving graduate pursuing career highs
From Lincoln to the world was not such a big step for Maia Hiini.
The travel-loving former Lincoln High School student is following a career path as a travel consultant with Orbit's corporate shorthaul team; she already has her own portfolio of clients and a Gold Award to her credit.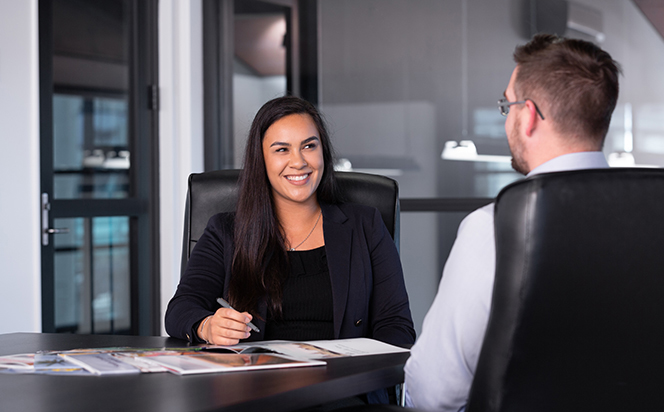 "Travel is such a great gift," she says. "It opens minds to new experiences and new ways of life, and I think it helps bring people together and we understand one another a bit more."
Hiini studied the New Zealand Certificate in Travel at Ara and this helped her define and get her dream job. "It opened my eyes to all of the possibilities and opportunities out there. I went into the course thinking I was going to be a flight attendant but after a couple of months I decided I actually wanted to be a travel consultant."
"I absolutely loved learning at Ara. I couldn't fault it."
Industry connections were a major advantage of the programme. Visits by travel industry representatives were a highlight. "We were constantly meeting and hearing from people working in the industry and that kept us inspired to work hard and finish the qualification to the best of our ability."
Every year, the students host a Travel and Tourism breakfast and Expo at Ara. Many are subsequently employed by the industry professionals who attend. The next event is coming up on 22 November.
Hiini was snapped up by Orbit World Travel in Christchurch, whose manager Melanie Veal is also an Ara graduate.
"I always attend the Travel Expo. We've got a long and successful history of Ara graduates joining our business – Ara is really a great source of superbly trained travel professionals," Veal says.
Orbit Christchurch is well placed to help Ara graduates progress their careers. "Orbit are one of New Zealand's largest travel management companies. We are also the corporate arm of the House of Travel Group so we can offer leisure opportunities too. We often find our people transitioning between the two sectors and getting that broad range of experience before specialising in an area they love."
Hiini started in a reception role but soon became a shorthaul leisure consultant. "It gave me good exposure to the leisure market which was exactly where I wanted to be at that time. I learned a lot about products, destinations, systems and how to communicate with people from a leisure perspective. It was a great learning curve for me."
A transfer to the Orbit's corporate shorthaul team was another positive move. "I really enjoy the job, my clients and my colleagues. The working environment makes it so enjoyable."
In the future, Hiini hopes to become an Orbit top 20 shorthaul consultant, and maybe a team leader.
Travel is a growing industry with many career opportunities for those who, like Hiini, want to work with the whole world.