Tragic loss of rugby-star "baby brother" leads Pacific graduate to nursing
"Life events and experiences moved and inspired me. They changed my trajectory."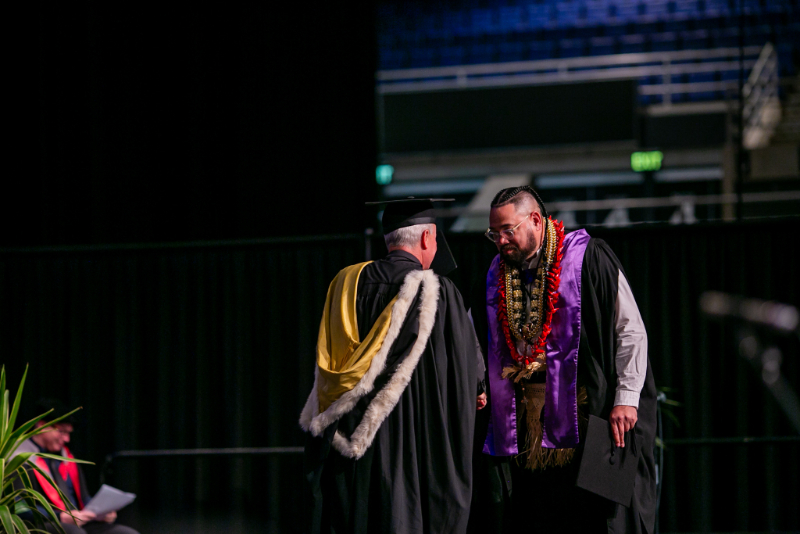 Bachelor of Nursing graduate Leon Haiu is capped by Darren Mitchell Regional Co leader – Rohe 4, Te Pūkenga
Leon Haiu brings a story of heartbreaking loss and a unique Pacific voice to his journey to becoming a proud Bachelor of Nursing (BN) graduate.
He'll line up with more than 100 other BNs at the Ara |Te Pūkenga Spring Graduation on Friday – receiving his degree and starting on his new career journey all in the same month.
The son of New Zealand's first Uvean-born immigrant in the 70s, Haiu has just been recruited as a Registered Nurse at Ōtautahi's Etu Pasifika – discovering his calling at an organisation which played a key role in helping him find the strength and self-belief to complete his studies.
It's been a long and deeply challenging road for the almost 45-year-old, but he's proud to be among the less than two percent of Pacific males now working in frontline nursing.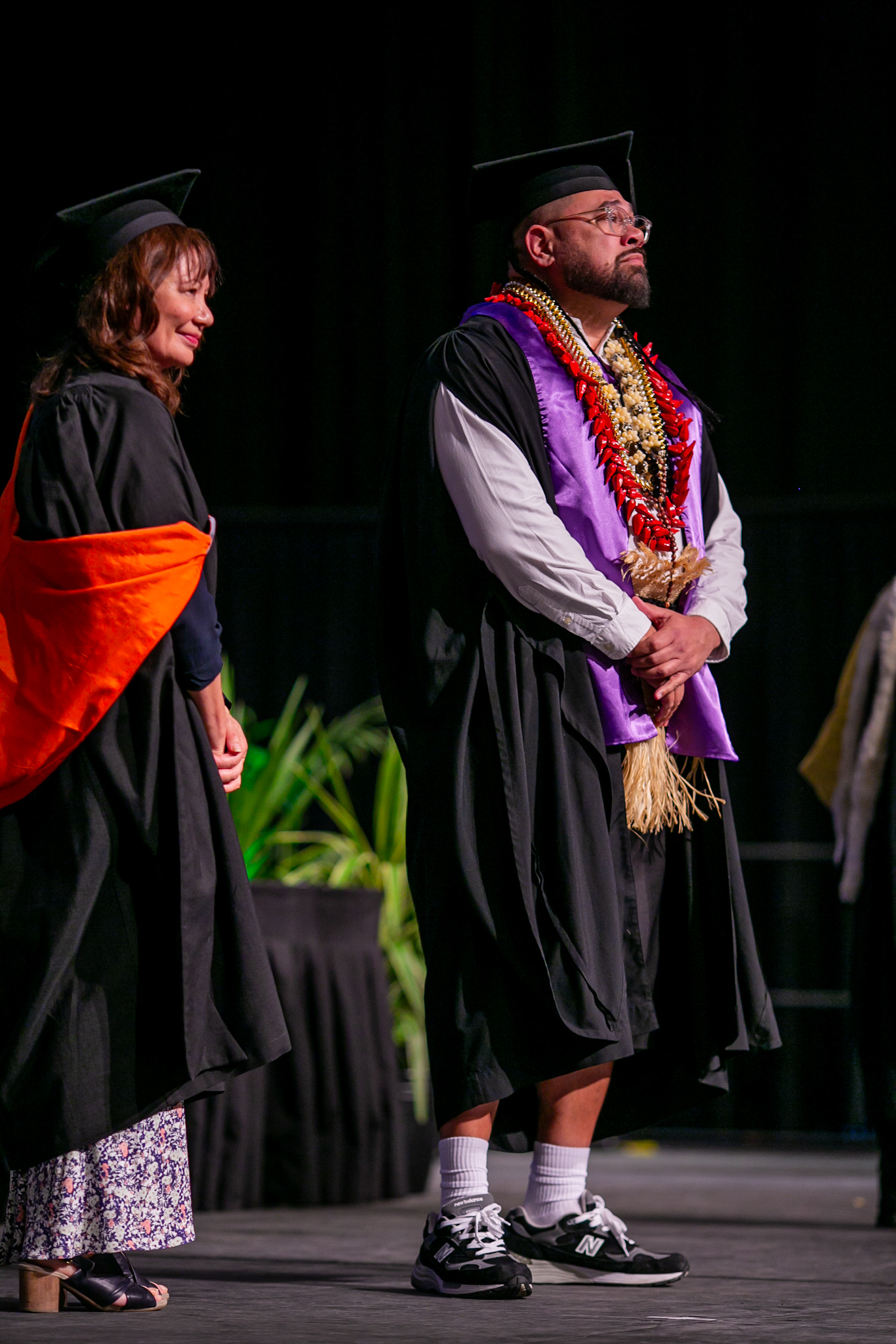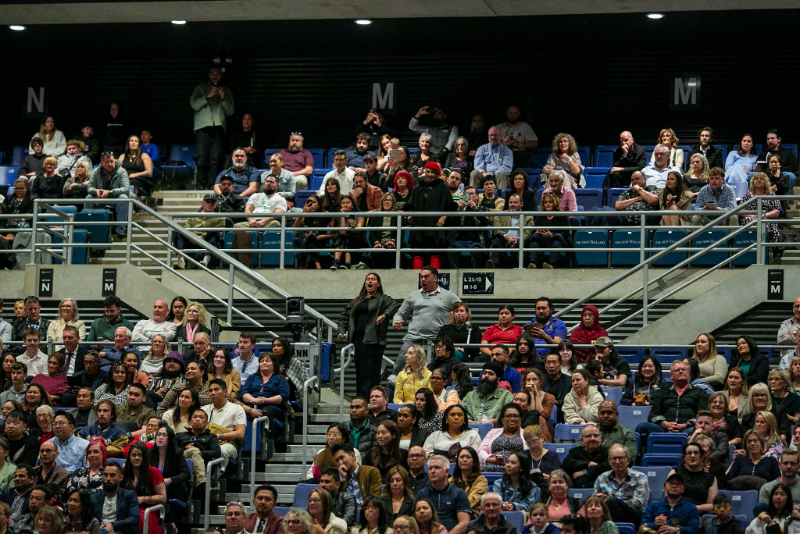 Leon Haiu acknowledges a tautoko from the crown at the graduation ceremony
"It's powerful to be visible as a man in a care-centred role – but it's intrinsic to who we are as Pacific people," he said. "The way we're raised and how we are is about service and caring for others."
But a key moment that led to his decision to take the step into nursing centred around a family tragedy.
Haiu lost his "baby brother", Auckland Blues rugby star Kurtis Haiu, to cancer in 2016 after a five- year battle with the disease. The care that was shown to his beloved sibling and his wider whānau by palliative care nurses at the time had a profound effect.
"Their whole being was incredible. They did their clinical work beautifully, but they shone at being able to interact with us while taking the utmost care of my brother – keeping his dignity intact and holding space for us while we were so broken," he remembers with tears.
Later that difficult year, Haiu took on a Mental Healthcare Assistant role in south Auckland. Previously his career had centred around retail management and significant youth work roles. It was in Papatoetoe that his perception of who could be a nurse radically changed.
"In media and on TV, the nurses were mainly pakeha females. But on the ground in mental health, I saw an abundance of Māori and Pacific faces. It made me feel that becoming a nurse could be attainable – the marriage of that and the care we'd experienced through my brother's passing had definitely sown a seed."
However, there were more life experiences to be had before Haiu began his study at Ara.
Changing family needs and being present for his children saw him move cities several times, train as a corrections officer, and work at Tongariro prison before finding himself back in Ōtautahi working again with at-risk rangatahi.
But before long, he felt his season of "working in the trauma space" needed to come to an end and he thanks his children for inspiring him to heed the call of nursing and step into full-time study as a mature student at Ara in 2020.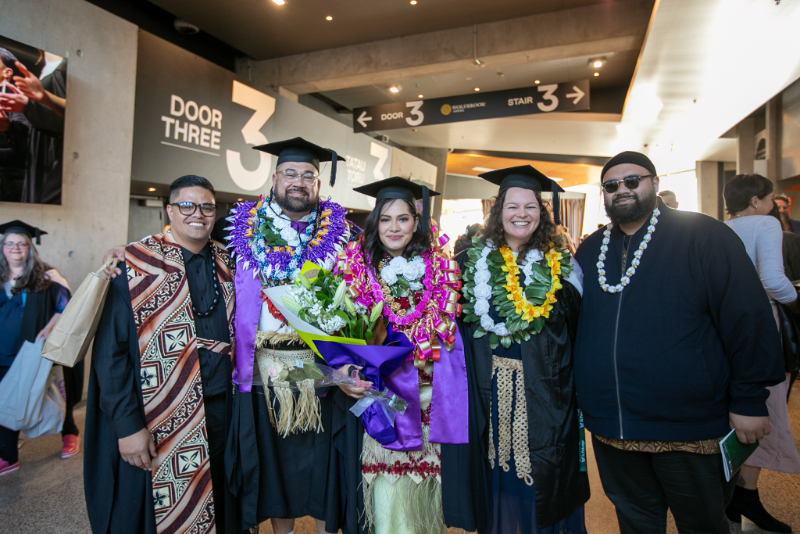 Supporters from left: Sua Tauti, Leon Haiu, Siulolo Palu, Georgie Archibald, and Afamasaga Feleti Pesefea.
It was no walk in the park. After being out for the classroom for 20 years, Haiu suddenly had to deal with a steady flow of technical terms, an overload of anatomy and physiology and waves of self-doubt.
"I knew I could do it but, especially throughout the first two years, the imposter syndrome was visceral even though I was passing. In hindsight I probably should have done Pre Health." he recalls with a laugh.
Leon Haiu's strong stature matches his larger-than-life personality. It's hard to believe that just short of completing his second year, his world would come crashing down and he'd have to step out of study. Emotional challenges, working in intense environments, loss and change had all taken their toll.
"It was a long time coming. I'd been trying to hold on, but it flattened me. I hit rock bottom," he remembers.
He said he found his way back through the support of loved ones, Ara's Health Practice and Pacific teams, Etu Pasifika and Pegasus Health, where he completed the first of two summer internships.
"That incredible support gave me the confidence to resume my study in February 2022. I had to redo a semester but from there I went from strength to strength."
Now Haiu will have the opportunity to be awarded his degree with those loved ones and supporters watching on. He'll be taking a day off from the Etu Pasifika workplace that helped him regain his strength and where he in turn seeks to help others.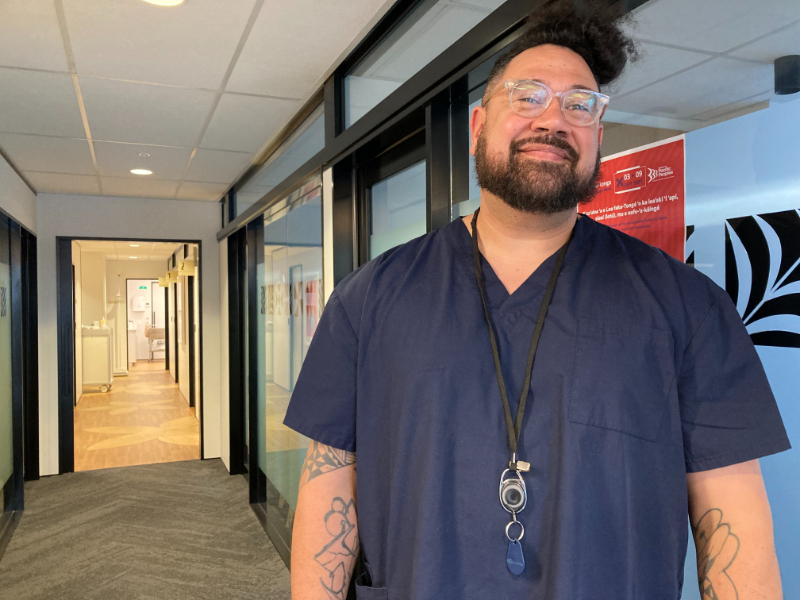 Leon Haiu at work at Etu Pasifika
"I'm excited to work in a space seeking to break down barriers, provide greater access to care and positive healthcare experiences," he said. "You're so connected to the community, and you're dealing with acute and chronic illnesses so you can build long lasting relationships and you can be part of positive change."
It's clear he brings his unique Polynesian and European genealogy and Uvean values of Faka'apa'apa (embracing respect, acknowledgement and honour) to his primary care role.
He brings his legacy of life experiences with him too.
"I was the recipient of care and love from my brother's palliative care nurses, and I've wished to be able to extend that care, love nurture and warmth to others."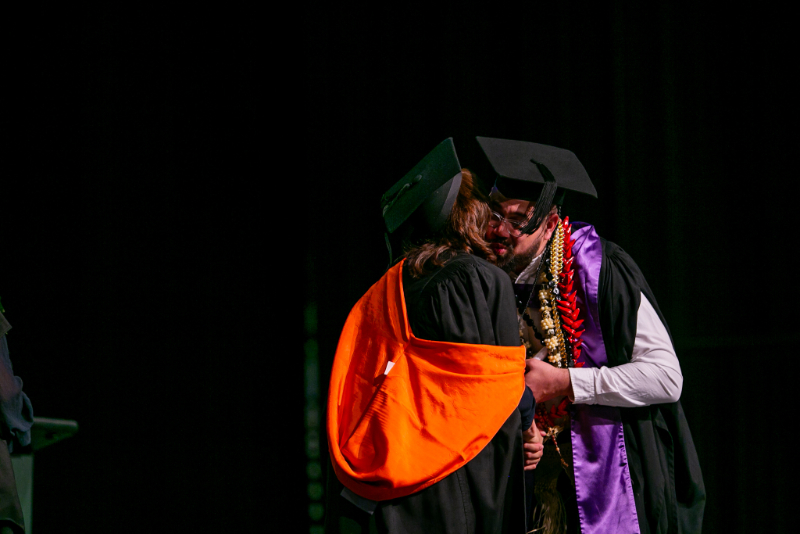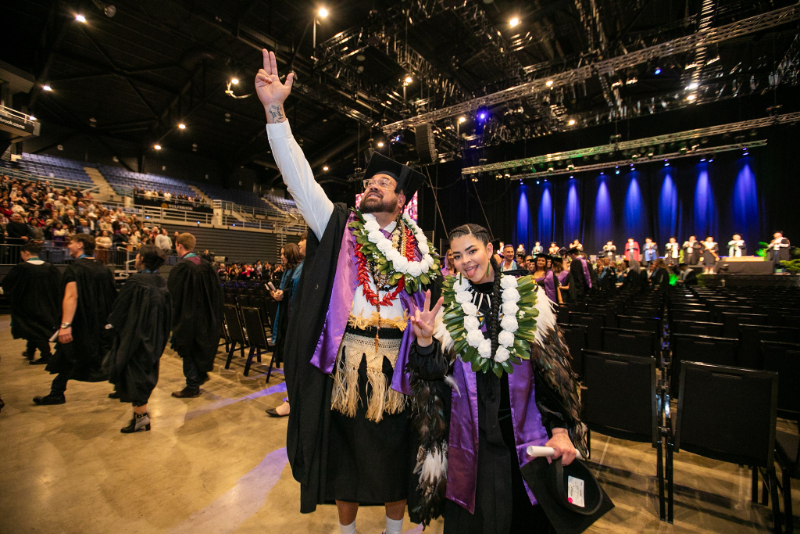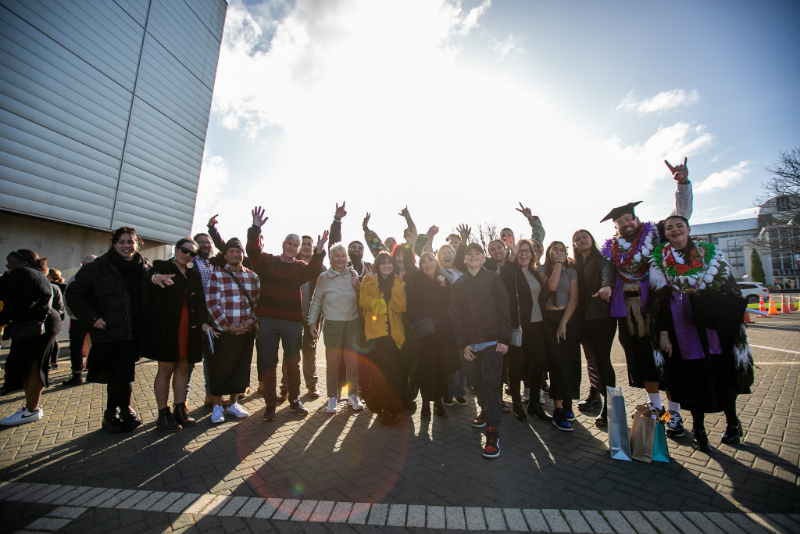 Leon's supporters after the graduation ceremony