Timaru artist finalist in Portage awards
Timaru-based Ara Institute of Canterbury Art Tutor, Michele Beaufoy is a finalist in the prestigious Portage Ceramic Awards 2018 for her artwork Signs.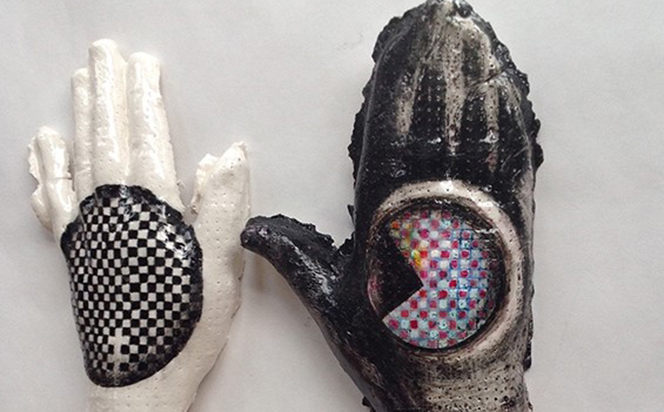 The Portage Ceramic Awards evening will take place Thursday 8 November, judged by American artist Bari Ziperstein (Ziperstein Studio / Bzippy) who is at the forefront of Los Angeles' thriving ceramic scene.
"I have a big interest in stone carving," Beaufoy says. "Time constraints and a bit of arthritis has stopped me carving. So in part, my ceramic work alludes to the bas-relief stone carving I became very familiar with, having lived in Europe for 17 years. The ideas expressed within the work…well I'll leave you to ponder on that!"
In the late 1970's Beaufoy began her art education when she trained in painting at Ilam School of Art, University of Canterbury. After living in Britain she returned home to New Zealand where she trained as a teacher and began working at Aoraki Polytechnic (now Ara Institute of Canterbury), where she has now been tutoring students for 10 years.
Beaufoy's piece Signs is on display, along with the other finalist's entries, at Te Uru Waitakere Contemporary Gallery, in Titirangi Auckland from 9 November 2018 – 10 February 2019.
A $15,000 prize will be given to the winner, as well as three merit awards of $3000 each and a people's choice award of $1000.
Te Uru Waitakere Contemporary Gallery established the Portage Ceramic Awards in 2001 with support from The Trusts Community Foundation. They are a hallmark event for the New Zealand ceramics community, showcasing some of the best contemporary work, and serving as a platform for dialogue about developments in the ceramics field.