'Superhero' wins nursing award at Ara-Te Pūkenga
Tamati Wairepo wins Sacha McKnight Cup for dedication to study in challenging times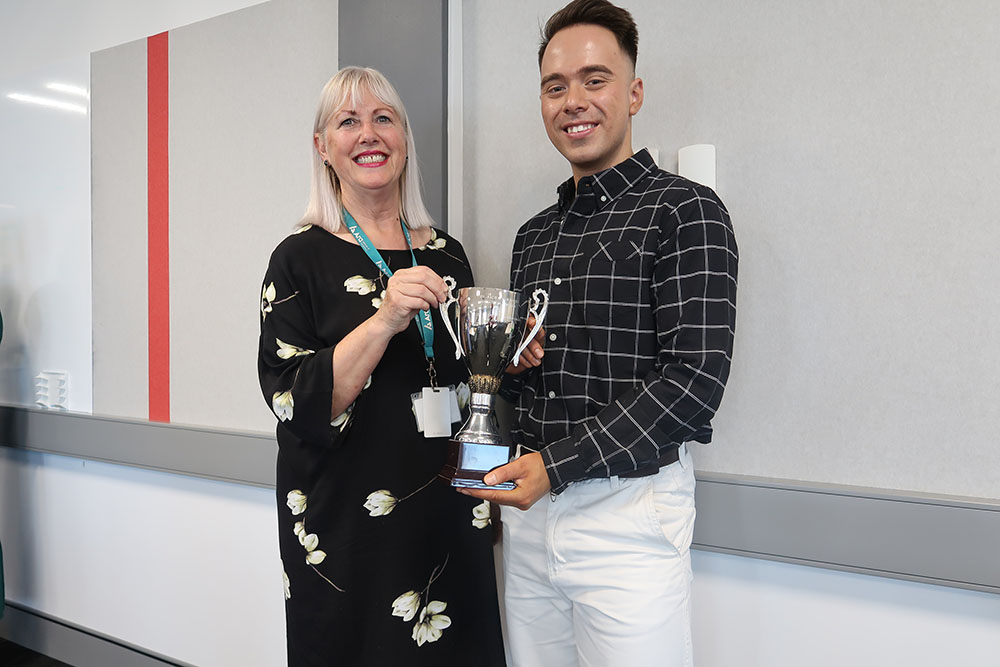 Nursing Programme Leader Anna Richardson with 2022 Sacha McKnight Cup recipient Tamati Wairepo
Juggling study, clinical placements, two bouts of Covid, and personal challenges while working both at the gym to support himself and in the gym for wellbeing, are all things Tamati Wairepo takes in his stride.
But the Level Three Ara-Te Pūkenga Bachelor of Nursing student's ability to navigate that while maintaining straight A's and earning glowing workplace testimonials, has made him a fitting recipient of a top award for perseverance.
The Sacha McKnight Cup, established in memory of a rising star who passed away during her first year of nursing due to cancer, is presented to a student who has shown tenacity and overcome personal challenges to succeed.
Senior Academic Staff Member, Trish Thomson, was quick to nominate Wairepo after seeing his drive from day one.
"Tamati manages his training, his nursing and his personal life and is so professional you don't see what is going on behind the scenes," Thomson said. "There are students who are outstanding. He's one of them. He's just going to make a stunning nurse."
Humbled at the accolade, Wairepo says he's simply doing what comes naturally.
"I was amazed when I heard," he said. "This is how I do life. I like to stay motivated to be the best I can be and, I guess, try to have a positive impact on those around me."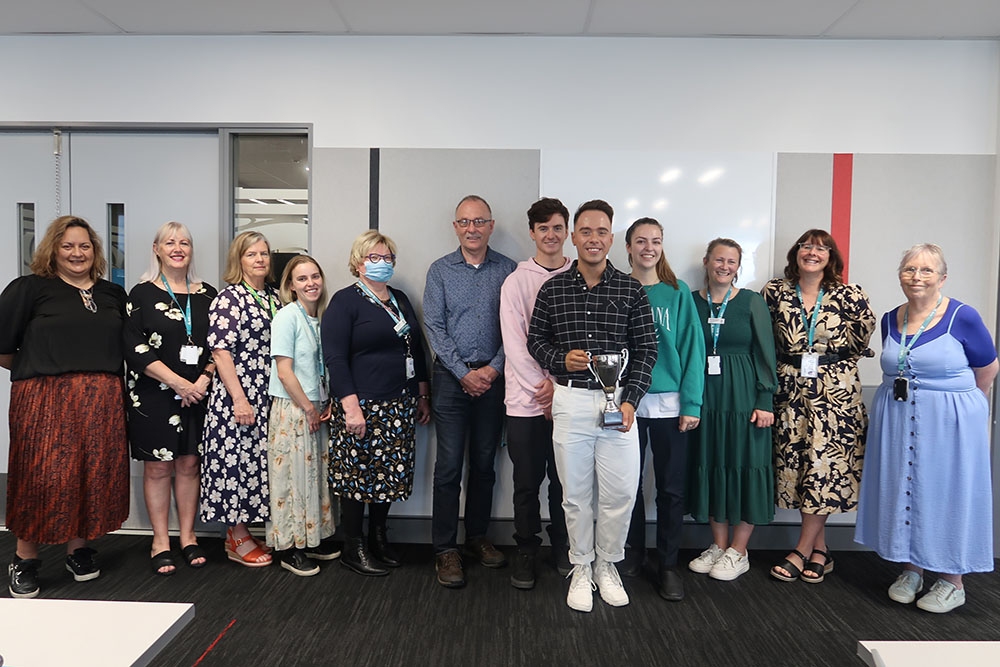 Staff from across the Nursing Department gathered to congratulate Tamati on the award
Receiving the award in front of staff, friends and supporters at a Manawa House function, Wairepo said the support of the department had been invaluable, especially when he faced the break-up of a six-year relationship during the height of his studies.
"I owe it all to the staff and lecturers at Ara. They create the environment to have open conversations and be transparent and that has really helped me. I feel as though they have had my back," he said.
Nursing Programme Leader Anna Richardson said it was great to take a moment to stop and celebrate success, with all those gathered in total admiration of Wairepo's application and dedication.
"It's just a delight to celebrate Tamati's achievement and to stop and recognise one of our stars," she said.
Close friend and fellow Bachelor of Nursing student Amelia Cusiel described Wairepo as someone who was gifted and inspired her to work harder.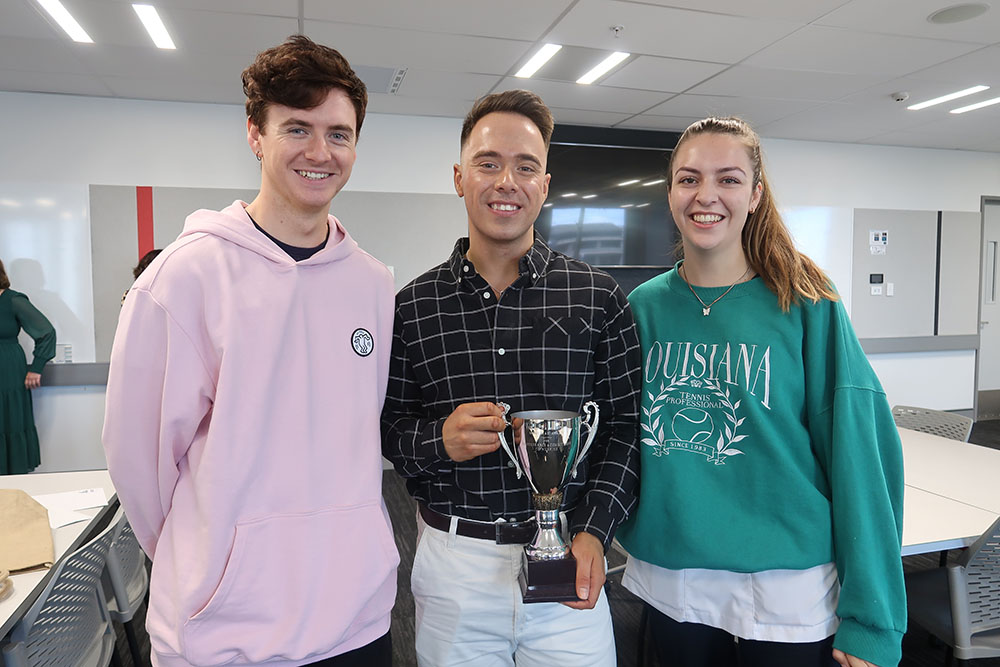 Tamati Wairepo's supporters Amelia Cusiel and Greg Carston celebrate Tamati's achievement.
"I've honestly never met anyone as hardworking. He gets up crazy early to open the gym and then will put all his energy into a late shift on placement and study in between. He's a superhero and never complains!" she said.
Wairepo still deciding on the direction he'd like to take his nursing. His study journey, including clinical practice in a 24-hour emergency setting, as well as child and maternal healthcare have opened his eyes to new possibilities. He says he doesn't want to close his mind to any of them at this stage.
"It's a big call for me to narrow it down. My original dream was to be a flight nurse in helicopters, but I've found I enjoy emergency care and paediatrics too," he said.
"What I have found is I thrive in interpersonal connection with patients and whānau anywhere in the community. It's had to make decisions on where my future lies."
Seeking a career where no two days are that same, Tamati Wairepo looks set for success.