Rakaia Centre - more welcoming, more accessible
The Rakaia Centre at the Christchurch City Campus is getting a refresh to create a more relaxed and accessible environment for new students.
A new one-stop Student Information Hub is underdevelopment. The Hub staff will advise students and guide them to nearby services including Enrolments, the Career Centre, Student Finance and Student Central.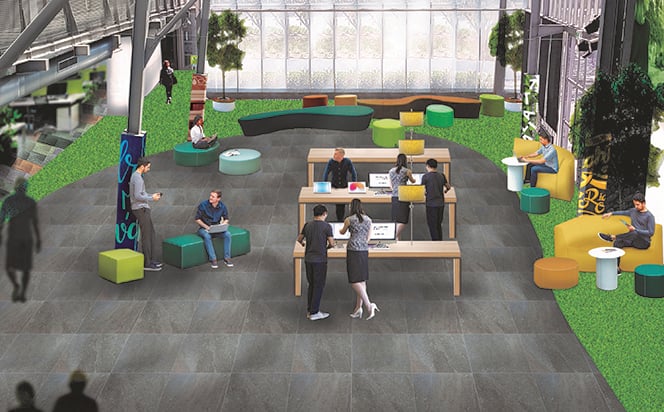 The imitation grass that now curves around the outer edges of the main space introduces a fun, informal feel, while new carpet tiles being laid in the adjoining rooms create bold patterns in gradients of colour.
A living wall will complement the organic colour palette and some interesting feature furniture will soon be arriving as well. The design, by Interior Designer Tania Gorton from Nextdore and PORCELANOSA, creates a lighter and brighter space, and a stronger student-centered identity for the building.
The remaining work is being timed to cause the least disruption to incoming students and staff working in the Rakaia Centre, with a completion date estimated for late February.
See the video of the new look Rakaia Centre