Photography students help City Mission
Ara photography student Dave Molony recently donated his time and talents to City Mission to help the organization raise awareness of 'Thrive Catering', part of its new range of social enterprises.
'Thrive' enterprises are described as "mini businesses with a social heart", and build upon the Mission's 'Learning and Development Programme' which was launched last year to provide vulnerable people with a range of work and general life skills, which will enable them to move easily into supported and supportive work roles in the real world.
Profits or other benefits derived from the Thrive social enterprises will stay within City Mission to assist with the organization's overall work - so clients of Thrive Catering are directly supporting City Mission's work at multiple levels.
David Molony is a former Michelin-starred chef and restaurateur who is in his final year of studying a degree in photography at Ara where he learned how to realise his creative vision. He volunteered to take a tempting array of photos of Thrive's offerings, and says "Going from making the food to photographing it is a natural progression."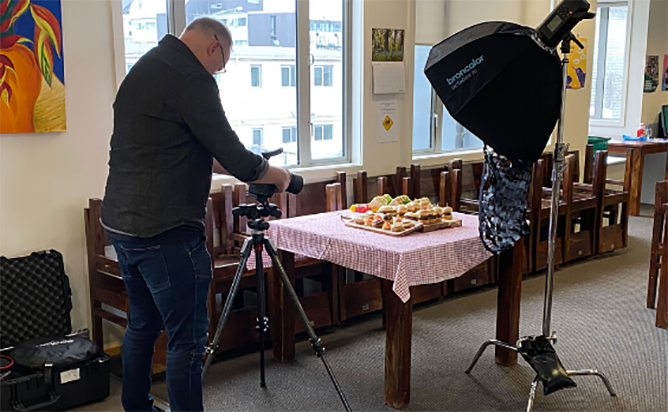 The catering venture is about to begin delivering food platters for all kinds of events, under the guidance of the City Mission's own hospitality experts and trainers.
David adds "I was very happy to get involved with this initiative; I think the idea of helping people to move into employment within a structured, supportive environment is a great one. Thrive Catering will hopefully do extremely well once people appreciate the thinking behind it – and of course get a glimpse of all this beautiful food!"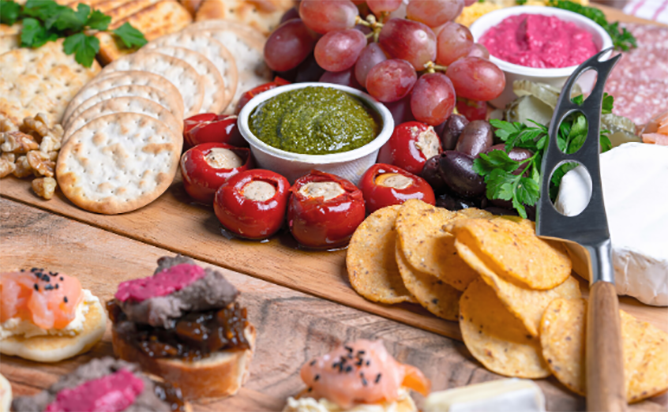 Lana Shields, Learning and Development (Manager) from City Mission says "Ara and City Mission have had a good connection for several years and it's great to connect with the different departments. Hospitality tutors and students have kindly donated their time to several of our fundraising events and now we have connected with the Creative department to assist with our new website. The Mission appreciates volunteers and donors who can contribute not only in monetary form but offering their expertise or experience to help us assist the community."