NZBS Graduate Creates Groundbreaking Short Film
Designed to premiere during Te Wiki o te Reo Māori (Māori Language Week), 'Taiao', directed by Micah Winiata, is ironically a 'non-verbal film' – part of a growing global movement of filmmakers exploring the craft of storytelling without words.
Micah completed his Bachelor's degree in Broadcasting and Communications at Ara's NZ Broadcasting School in Christchurch, then successfully gained an internship on the set of iconic New Zealand drama 'Shortland Street' in Auckland throughout 2017 and 2018.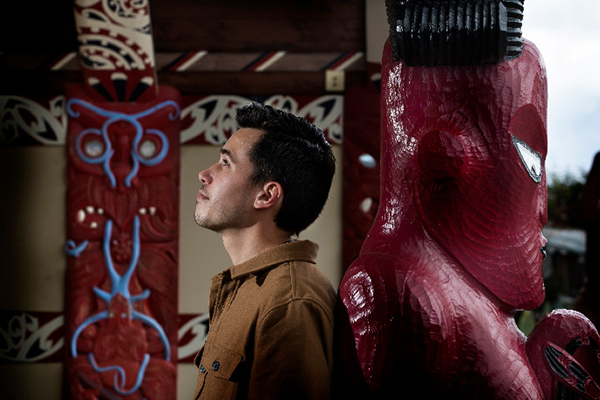 Film producer and director Micah Winiata. Photo credit: John Borren.
Inspired by works such as 'Baraka' and 'Koyaanisqatsi', the budding auteur was inspired to portray life in New Zealand from a Māori perspective, focussing on how a multicultural nation interacts with the country's physical, natural environment. In an interview for 'SunLive' in September 2021, Micah was quoted as saying of the film "Communicating the consequences of our industries and our reckoning with colonisation non-verbally allows us to glimpse a sustainable, equitable future, while acknowledging an unsustainable present."

'Taiao' – which means "world, Earth, natural world, environment, nature, country" in te Reo Māori, was placed online by Someday Stories, after being selected and commissioned via the "Someday Stories Series Five" program as one of six short films focused on sustainability themes.