Hunger for literary humour takes a 'novel' approach
The hunger for a good book takes a novel turn again, as Ara's students and staff compete in the fifth annual Edible Book competition at Ara on 29 August, where book titles inspire edible creations and humour is high on the ingredient list.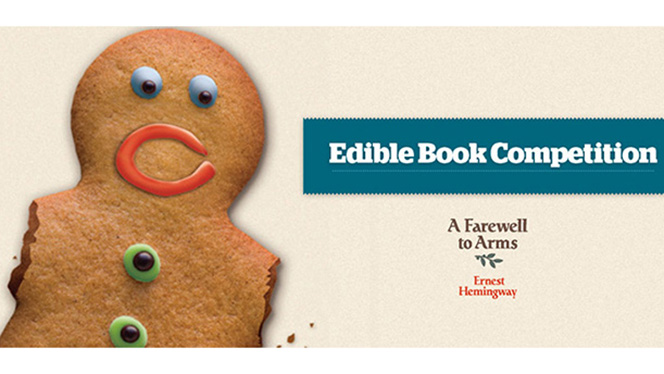 "We are always surprised by the creativity of the entries and the novelty of the ideas," Edible Books organiser, Ara Librarian and Art Curator Julie Humby says. "Some are quite off the wall while others are, well, more literal."
Coinciding with Word Festival launch, the event is a fun, and sometimes cheeky, response to literature resulting in many bringing their cake in and eating it too – after judging of course.
However, many entries have demonstrated ingenuity over kitchen skills, such as the 2016 classic Dangerous Liaisons, which positioned vinegar and baking soda dangerously close together.
"It doesn't have to take time or skill; it can just be a clever concept," Humby says. "Don't let a lack of baking skills hold you back. That said, we do like to have a certain amount of cake so we can all share and enjoy it after the judging."
Judges including Christchurch City Libraries' Donna Robertson will carefully consider the criteria, while the People's Choice award will be decided more freely - and subjectively.
Winners announced at 12.15pm.