Elegant three-course dinner served at Visions on Campus
Late last week a few Ara colleagues took the opportunity to enjoy an elegant three-course dinner at Visions on Campus cooked by past students, who help to run The Pantry, restaurant and functions on a regular basis, and served by another group of current students who were having their skills assessed during the course of the evening for their New Zealand Diploma in Hospitality Management Level 5.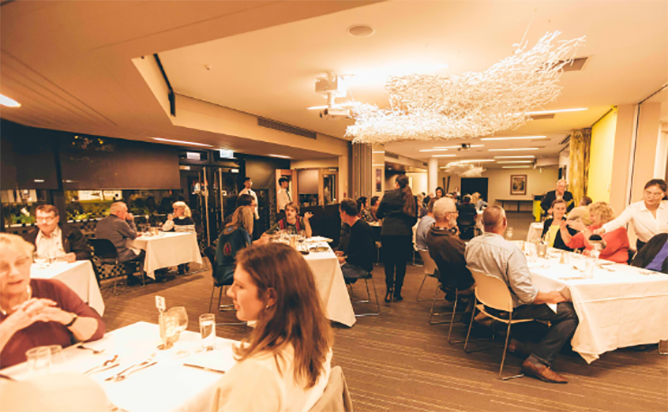 Jason Newton, the Ara Hospitality and Service Industries Restaurant and Events Manager said "The students did a great job. Friday was their second night of running the restaurant and the service went smoothly, the food looked great and there was a nice atmosphere. There were also some good comments from customers about how friendly the students were and how nice the food was."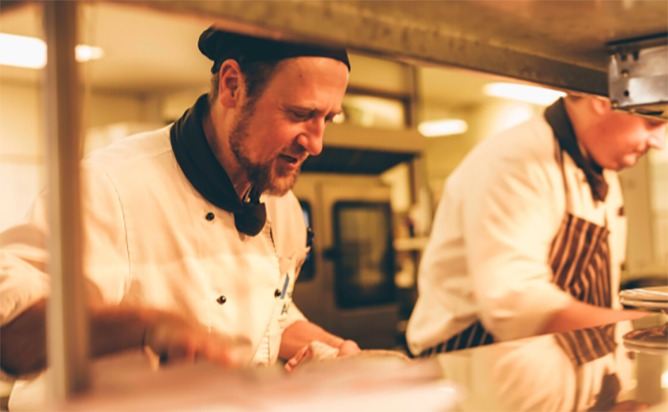 Diners also commented how pleasing it was to see Visions full of customers, and (of course) be served some beautifully-presented plates of entrees, mains and desserts. The menu featured, amongst other delicious dishes, a melt-in-the mouth pork dish, a delicate starter of scallops and a light panna cotta garnished with crunchy hokey pokey nuggets – all dextrously served with matching wines.