Biggest ever Canterbury Polyfest prompts a whirl of activity for Ara | Te Pūkenga
The wider Pacific team at Ara | Te Pūkenga were kept busy in the lead up to the biggest ever Polyfest in Canterbury.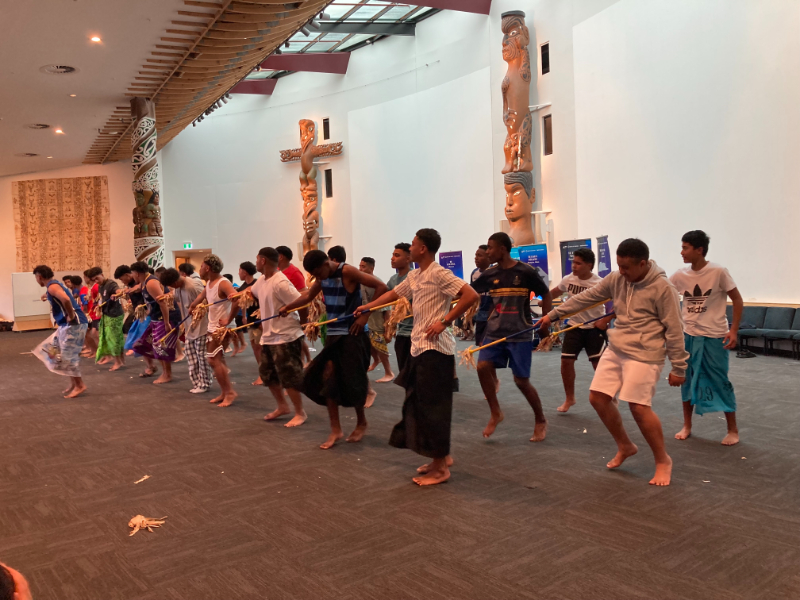 Campus representatives attended final rehearsals at Fia Fia nights for 20 out of the 26 schools attending the event which attracted a 20,000 strong crowd to Hagley Park this year.
Director of Pacific Achievement Sua Tauti said it was wonderful to have a presence at the schools and to be given the opportunity to speak with their communities about the study opportunities and support for Pacific students available at Ara.
"At these occasions families gather to see the all-important final rehearsals ahead of Polyfest. It's a chance for them to passionately voice their feedback before the big day that the students have worked so hard for," Tauti explains.
"It was wonderful to have the chance to speak to these families and continue to demonstrate Ara's strong support for our Pacific communities and our commitment to contribute fully to their events and meet their needs."
He said the team took the opportunity to promote Pacific Bloom, Ara's holiday programme for secondary ākonga (students) as well as Cultural Home – the pathway for parents and wider whānau of students to stay connected with their learning journey.
"We also took the chance to introduce our thriving mentoring and tutoring programme Elevation Pasifika and discuss scholarship options as well," Tauti said.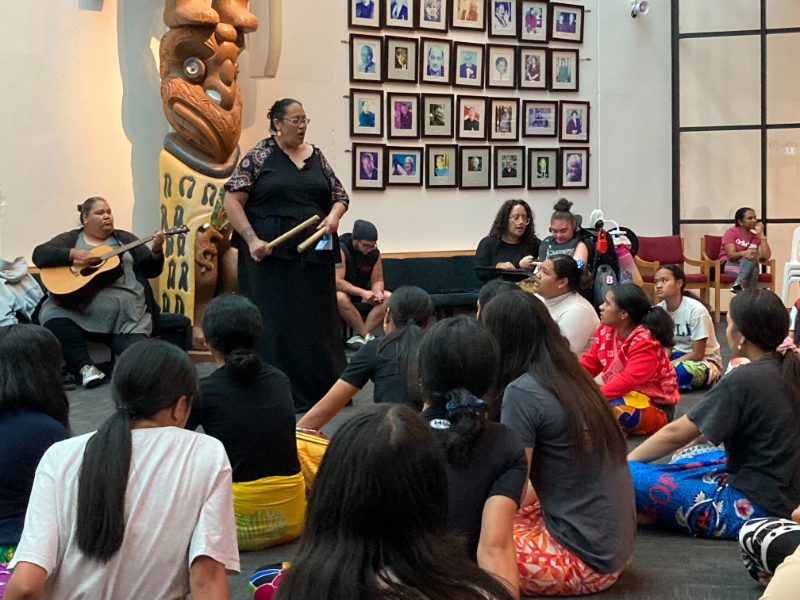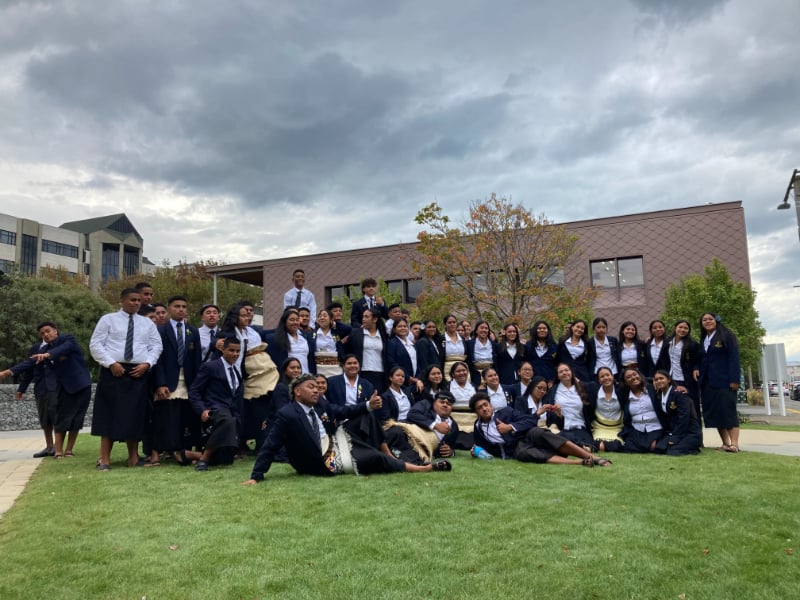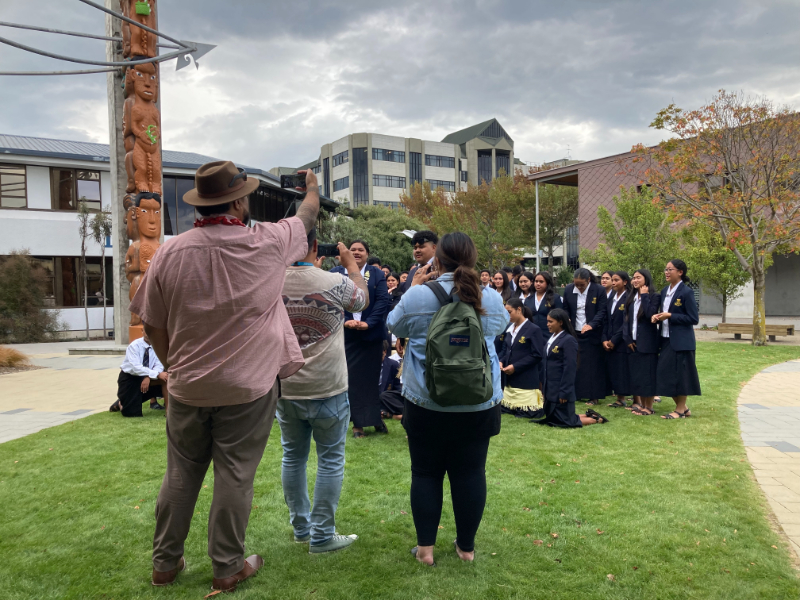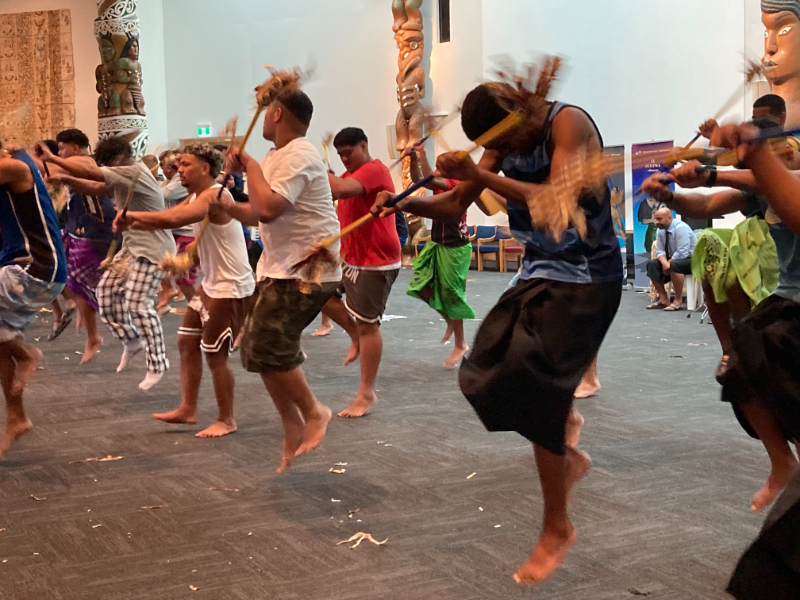 In addition, Ara extended manaakitanga and a place to stay for Marlborough Boys' High and Marlborough Girls' High who travelled the furthest to make it to Polyfest.
Settling into Te Puna Wanaka on campus, Marlborough Girls' High teacher in charge of Pacific Studies, Sialele Alipia, said it was a perfect base to prepare for the event.
"The facilities here are amazing. It's also a great chance to give our students an insight as to what is available outside our region and for us to network with kaiako Māori also," she said.
The students, representing Samoan, Tongan, Kiribati, Fijian, Chinese, Pākeha and Māori cultures were excited for the weekend ahead.
Marlborough Boys' High prefect Sekope Filia said the preparation was done and they were looking forward to everyone enjoying it and making the most of the opportunity.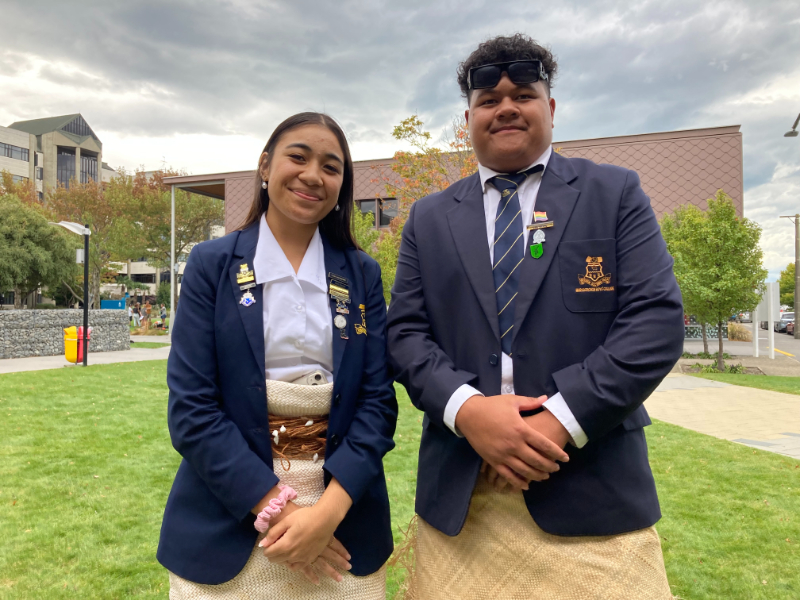 Veisinia Moli, Marlborough Girls' High's first Pasifika head girl said they were looking forward to performing in front of their supporters and the Christchurch community and showing them where they were from.
"Being here is a privilege. The welcome was very special, and we are beyond grateful to have such a nice big space where we can put the final touches on our presentation and get ready to perform," Moli said.
On the day Ara's Pacific mentors were running activities and connecting with the community while, Ara staff were on hand to run activities and provide some prizes for the busy MCs.
Ara's representative on the SPacifically Pacific Organisation, Simo Faitaua, said the event was an enormous success but now their attention was already turning to running the annual Pacific careers expo on Ara campus early next month.