Ara NZBS Students Get Canterbury Tuning In To Catchy Country Music
It might seem surprising that International Country Music Day was somewhat of a big deal in Canterbury this year, but a team of NZBS radio students are determined to make country New Zealand's hottest new genre.
The Day, commemorated annually on the 17th of September, happens to fall right in the middle of 'Tracks96.1's run - the new "home of 'Today's Hot Country'". Every year, student teams undertake to conceive of and run a brand-new radio station for eight weeks, and this year, it's the turn of country music to take the spotlight. The new station's promotional material reminds the potential audience that country music is all about narrative and emotions, and so promises to have "a song for you".
Tracks96.1 is aiming to transcend the traditional perception of country music as a style dominated by twanging banjos and down-home vocals, hoping to bring the people of Christchurch and beyond a fresh new take on what remains a hugely popular genre globally.
For those not already fans and therefore in the know, country music traditionally hails from the USA in general and in particular, from states to the South and West, and is famous for producing stars such as Johnny Cash, Dolly Parton and the iconic Hank Williams, whose birthday also falls on September 17th. While in decades past country music may have appealed mostly to listeners who enjoyed feeling the tears well up during mournful tunes commemorating a faithful dead dog or departed lover, the genre now includes the vocal stylings of pop-country fusion artists such as Kacey Musgraves, Sam Hunt and Maren Morris.
International Country Music Day was established in 2003 and was designed to help artists and fans celebrate the best of country music together. The Day often features country music festivals, hoe-downs, barbeques and line dancing, all in the best tradition of South-Western outdoor entertainment and hospitality. So in this spirit, the team from Tracks96.1 planned their own do in town.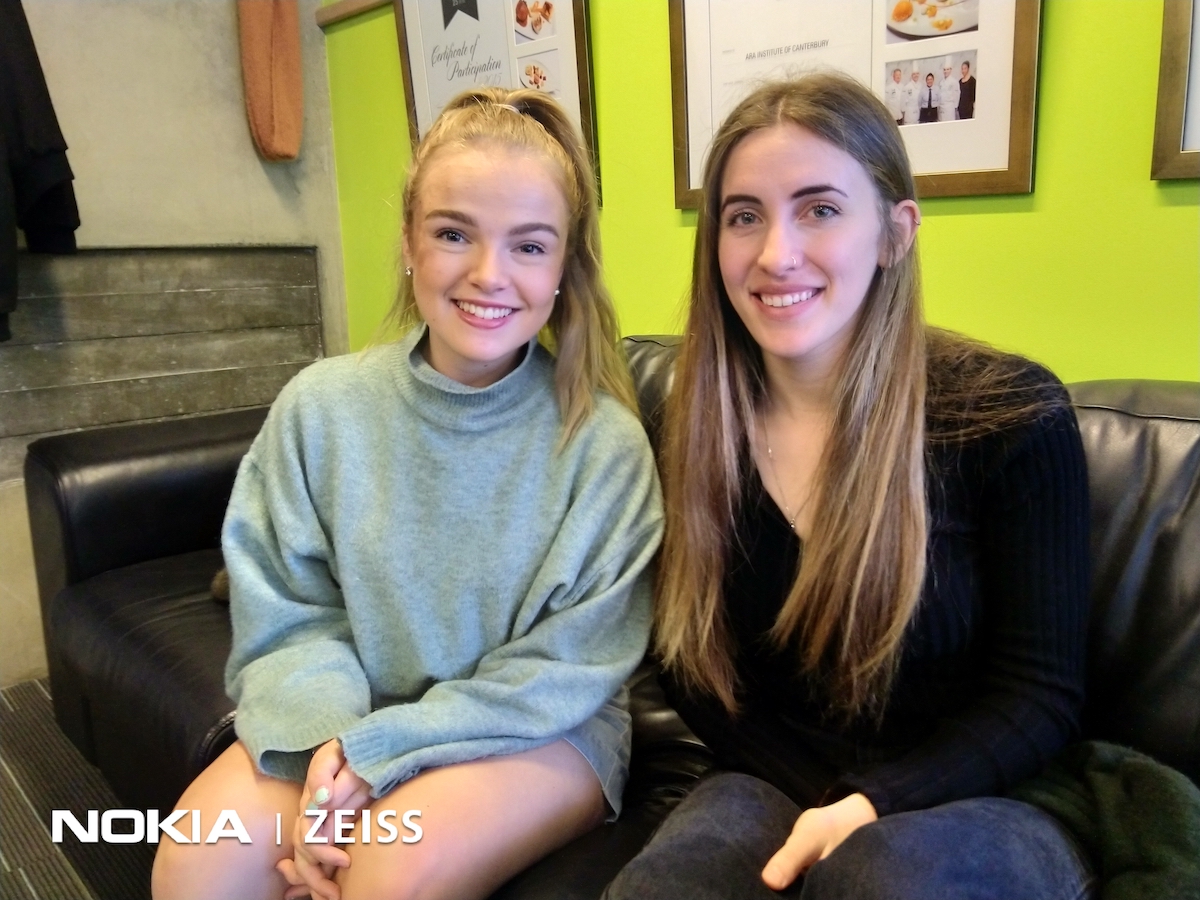 Kate Davey, the station's Digital Manager enthuses "We did an activation project at the Bridge of Remembrance with haystacks and prizes and a 100-song countdown on the station that will start with the Breakfast Show. Listeners let us know their top 5 country songs that they would want to see in our Top 100 countdown and they'll go in the draw for the chance to win a $500 voucher."
Kate, who like her team member and breakfast show host Meg Wyatt, is in her final year of her degree at NZBS says "In radio we choose two majors and so my majors this year are digital and producing. Working on the station, we have a team of twenty-four including myself, and we have to collaborate with all of the course's streams; the voice stream, the promotion stream, production etc, and as the Digital Manager, I have make sure that the brand looks how we want it to look and that we're putting our best foot forward online and getting the engagement; that's how we interact with the audience."
Kate does more than this however. "I also produce the Breakfast Show in the morning, which is really really fun. So it's kind of a mixed bag really."
Meg is also expected to wear more than one hat, while being keen to progress the visibility and prestige of female talent, saying that even now, the field tends to be dominated by male voices. She says "I'm majoring in digital and voice, and I'm the overall station manager, so I'm making sure that everything's running smoothly, and I'm also part of the on the breakfast show team where I work with two guys and it's just a lot of fun. Fletch is just an absolute hardcase guy, and Matt is a little bit more level-headed but he's a bit older than both of us so he's a bit more worldly – but so awkward sometimes too but we treasure that. We all bounce off each other really well. Kate is my show producer which is also really fun."
Kate appreciates how even the most traditional of media forms such as radio have survived and adapted into a new mode that incorporates and benefits from the advent of new media forms such as social.
She explains "The station is super interactive and it kind of relies on this. I don't think that the brand as a whole would be what it is without the audience. Social media has fundamentally changed how radio is made - we wouldn't even have the digital major if not for its existence. Radio is really one of those traditional media but it's sort of shifted; it's almost crossing over into the digital and merging with social media."
At NZBS, the radio students are also exposed to visual forms of communication, with Kate pointing out that "We have cameras in the studio as well, so I record the artists and change cameras and make sure all the angles are good and then get content from the voice breaks so that I can transfer it from on-air to online so we have that really seamless transition and it's not too disjointed. We try and marry everything together and make it into this one big beast."
While both Meg and Kate are keen to work in either radio or television, and Kate is considering a return to Australia, both have no fears that their studies at NZBS have not adequately prepared them for the highly-competitive media industry. Kate says "We're so lucky with the scope of the course. It's so hard and it has so much work but it's incredibly well-regarded. I can't sing the praises highly enough, it's so good."
NZBS – as New Zealand's most highly-regarded national provider of applied education in screen, journalism, radio and digital media - has certainly initiated some remarkable careers, including that the Hon. Kris Faafoi, Minister for Broadcasting, Communications and Digital Media, Government Digital Services, Commerce and Consumer Affairs, as well as the Associate Housing Minister (public housing). Prior to that, the Minister worked for more than a decade a journalist at both TVNZ and the BBC.
The School currently offers a range of accelerated 3-year degrees, with two years spent on campus and a further six months working in paid internships, most of which are located in the North Island.