Ara Business student's career leaps from gap year to recruitment advisor
Savannah Kemp had a sense she might fit into the business world, but it took study at Ara | Te Pūkenga to turn her hunch into a reality.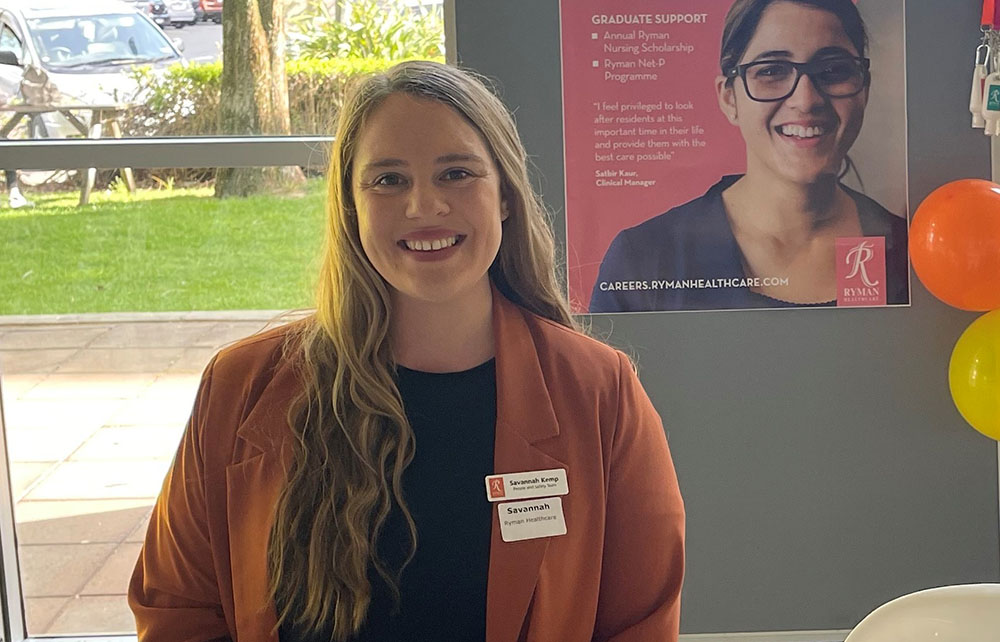 Savannah Kemp enjoyed the hands-on learning at Ara Te Pūkenga
"I was taking a gap year working in hospitality full time after finishing school, but after a few months I got to feeling there must be more to life, so I started taking a few business papers," she recalls.
"My tutors encouraged me to keep at it and work towards my diploma, so I picked up a few more papers, doing things I enjoyed, and almost before I knew it, I decided to commit to the degree!"
In the four short years since, she's worked her way up at Ryman Healthcare to a Recruitment Advisor role looking after the needs of around 20 retirement villages.
Jeremy Ainsworth, Academic Manager for Ara's business programmes said Kemp's experience is something they see often.
"We welcome students who can't see themselves 'tied down' to long term study. Often, we see them find their momentum and grow their passion for a speciality in business that they enjoy, and that helps them find their path," Ainsworth said.
"Because our courses are hands-on and industry aligned, many secure work experience and undertake workplace projects as part of their study that helps them find a great start in a new career," he added.
That's exactly the journey Kemp went on. After a class tour at Ryman Healthcare, she was put forward for an internship there and tailored her degree-level industry research project around refining candidate satisfaction processes for those applying for roles with the company.
"They adopted my detailed recommendations and put in a new system to make improvements. It really opened my eyes up to the world of recruitment and how that would be an amazing career," she said.
Kemp said she took on extra work as well her project, making her internship 'real work experience'. When an admin role came up just as she was finishing her degree, she went for it, got it and has been there ever since. "In my work placement I learned how caring the culture of Ryman is and now that's my world at work too!" she said.
During her studies, Kemp remembers she 'clicked' with human resources and realised then that's where her career could go.
"I like problem solving and I love people so yes, it's the combination of recruitment and enjoying working with people I think - making sure they're getting to where they want to be," she said.
Ainsworth said the range of options within business and the nature of learning at Ara make its qualifications an excellent fit for many students trying to narrow down their career path.
"The range of qualifications we have means there's something for everyone regardless of whether they're starting on their career journey, upskilling or seeking a change," he said. "There's so much diversity on offer, from human resources, accounting and marketing to innovation, events and change management, all in small classes with real one-on-one attention from an experienced and supportive teaching team."
Kemp agrees the impact of the style of learning can't be underestimated.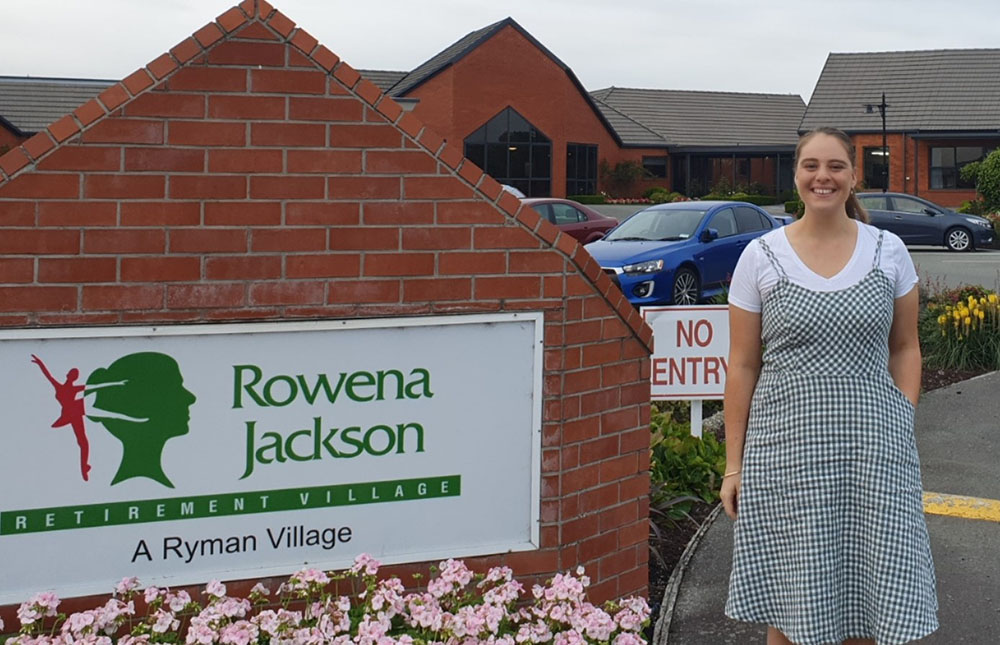 Savannah Kemp manages the recruitment needs of 20 retirement villages for Ryman.
"I had friends doing their degrees elsewhere at the same time, so I had the chance to compare stories. Ara was simply just more hands-on – more real life. I learned the real-life scenarios behind the learning," she said.
While at Ara, Kemp completed both Level Three and Level Four Certificates in Business in Administration and Technology, before tackling her New Zealand Diploma in Business and then completing her Bachelor of Applied Management.
The culture of learning has continued in her work life with Ryman. Kemp said senior leaders encourage growing knowledge and striving to learn while at work.
"Progression was a big thing I was aiming for, and Ryman has delivered for me," she said, having already notched up roles of recruitment administrator, coordinator, senior coordinator and now advisor. "There are so many ways to learn and grow – so many things within my grasp."
Kemp has certainly moved quickly from 'picking up a few papers' to ticking off career milestones.