Ara and the South Canterbury Chamber of Commerce boost local business capability in South Canterbury
Ara Institute of Canterbury is committed to generating and growing a greater level of regional access for students and continuing to build strong relationships with businesses and employees in the South Canterbury region.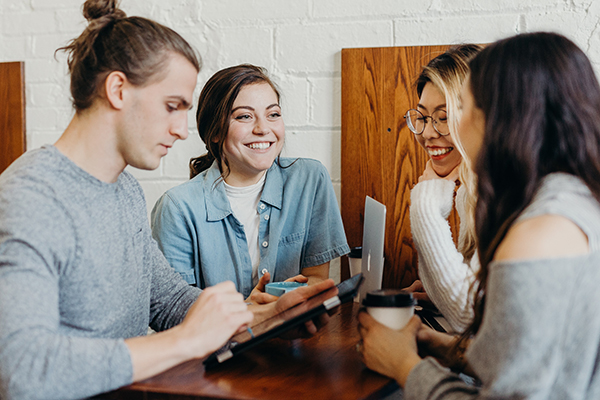 Coinciding with Ara's second semester, South Canterbury Chamber of Commerce members will have an exciting opportunity to study free papers from the Diploma in Business (Level 5), in class or online via live zoomed classes.
Ara Acting Chief Executive, Darren Mitchell says, "Ara is very pleased to offer these Diploma in Business papers free to South Canterbury Chamber members and their employees for the next semester. This is another great example of how working closely with our partners can lead to shared success for the region."
Wendy Smith, Chief Executive of the South Canterbury Chamber of Commerce (SCCC) agrees, "We're thrilled to have partnered with Ara on this unique offering. The Chamber's focus is on Building Better Business - Together and this initiative aligns perfectly."
"Businesses can save approximately $900 per employee on this fantastic opportunity, and they're investing in their staff by supporting them to upskill. It's a win-win," she says.
Six Ara courses are included in the new agreement: Business Planning, Budgets for Planning and Control, Business Environments, Organisations in a New Zealand Context, Analysis of Financial Information and Introduction to Accounting and Taxation.
Sefa Faletanoai, Business Development Manager at Ara says, "These courses are the cornerstones of developing and maintaining a successful business. For employees this is an amazing upskilling opportunity, providing a chance for them to grow professionally and feed that growth back into their career – where their employer will reap the benefits."
South Canterbury Chamber of Commerce members and their employees who want to enrol in the Ara Diploma of Business papers (running from 25 July to 2 December) should phone either: -Charlie Auty (Ara Business Development Representative) - 021 318 642 -Steve Rackstraw (Membership Manager, South Canterbury Chamber of Commerce) - 03 687 2733
Businesses who want to become a member of the South Canterbury Chamber of Commerce and benefit from partnerships such as this one can join SCCC online: www.scchamber.org.nz/membership/joinnow or phone 03 687 2733.