Ara | Te Pūkenga photography student inaugural gallery resident
"Very personal" solo exhibition brings rewards and creative connection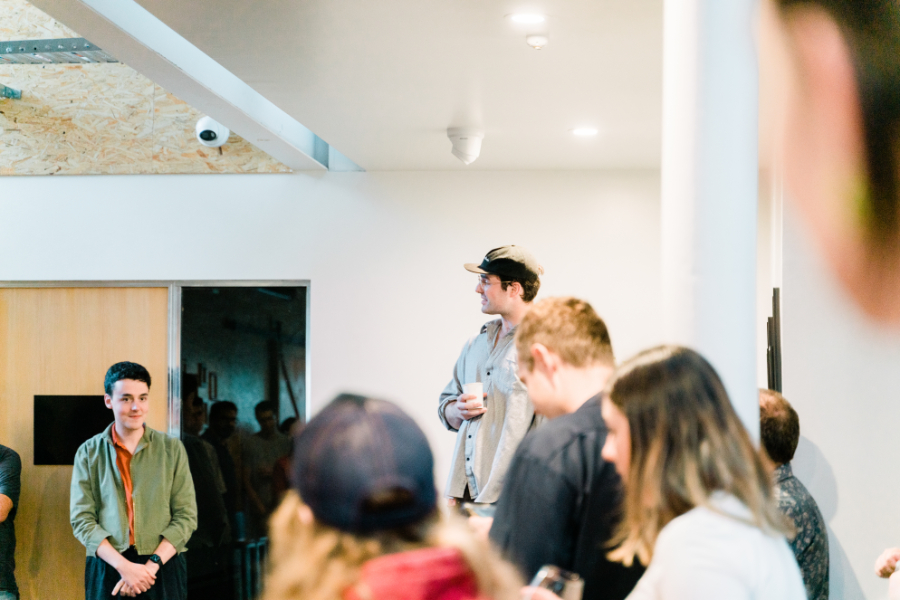 Jamie Price at the centre of his exhibition opening
Photographer Jamie Price might still be studying his Bachelor of Design at Ara | Te Pūkenga but he already has a gallery residency under his belt.
Ōtautahi not-for-profit photography studio Photosynthesis welcomed the student as its inaugural resident artist earlier this month, showcasing his work at the St Asaph Street studio.
After starting out teacher training and then working locally as a chef, Price decided to take the leap into photography as a career in 2021.
"When Covid put the squeeze on hospitality I ventured further into my photography. Being around people in the industry I found out about studying at Ara," he said.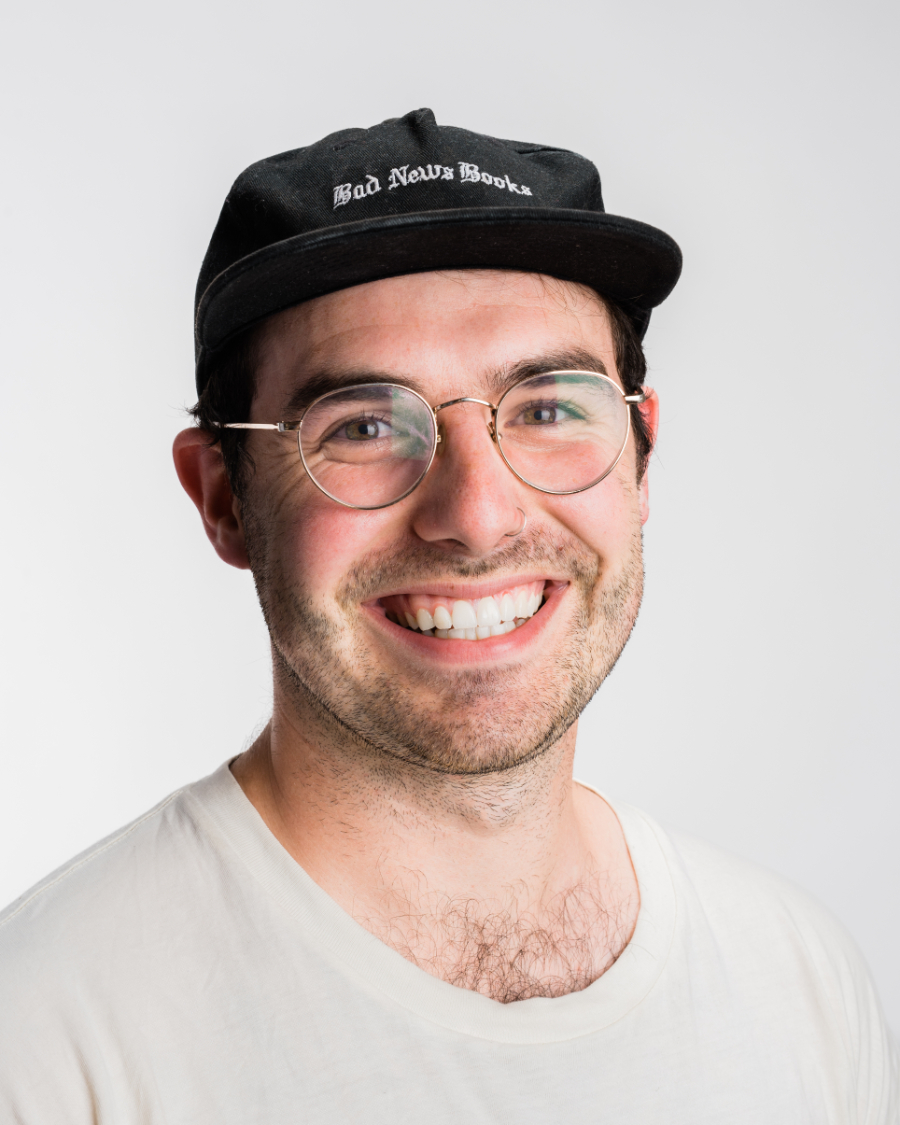 Jamie Price has innovative ideas for his final project work at Ara
Now in his third and final year of study, Price is developing his skills with a strong focus on analogue photographic practice.
"My creative process leans into exploring the building blocks of photography and experimenting with different photographic papers, materials and emulsions. I'm interested in how deconstructing the process of creating an image affects the outcome," he said.
Photosynthesis Director Federico Corradi said Price was the perfect artist to launch the studio's residency programme.
"Photosynthesis is all about empowering and supporting artists as well as fostering community. By physically hosting Jamie in the studio for a period of time, and showcasing his prints in an exhibition, we've been doing just that: providing him with studio space and tools to work on his creative projects and inviting his creative whanau to mix, mingle and connect with our own growing community."
Photosynthesis opened in late 2022 and is fully equipped with professional grade photography, video and sound recording gear sourced through the community and donations.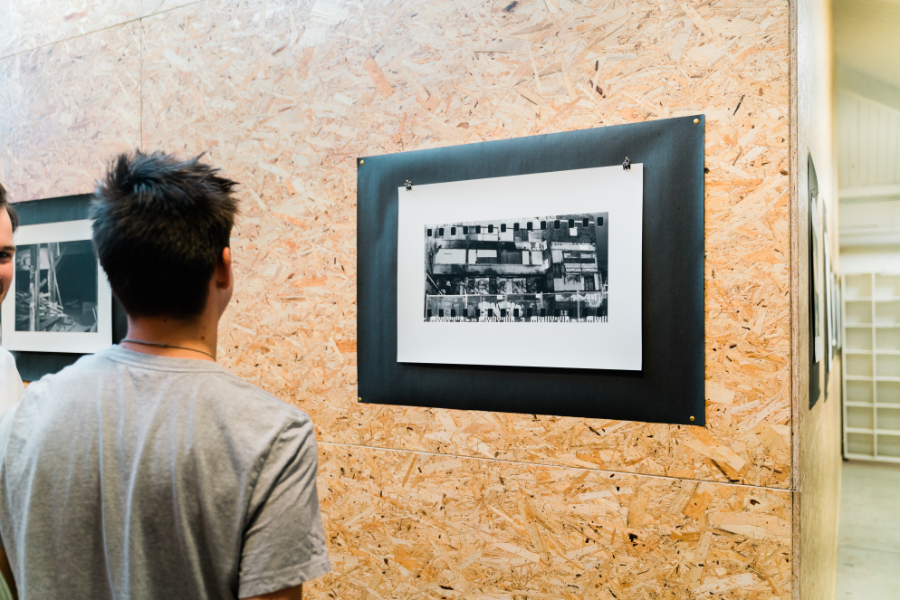 The exhibition features work from the photographer's personal collection.
Proceeds from use of the studio for competitively priced commercial shoots, along with community grant funding, are used to heavily subsidise non-profit events and passion projects, reducing the financial and physical barriers to visual storytelling.
As well as being a student at Ara, Price works commercially as a product photographer alongside a part-time role as a lab technician in a film lab and print store.
His exhibition at Photosynthesis features a mix of images from his personal collection, including many shot while still working as a chef.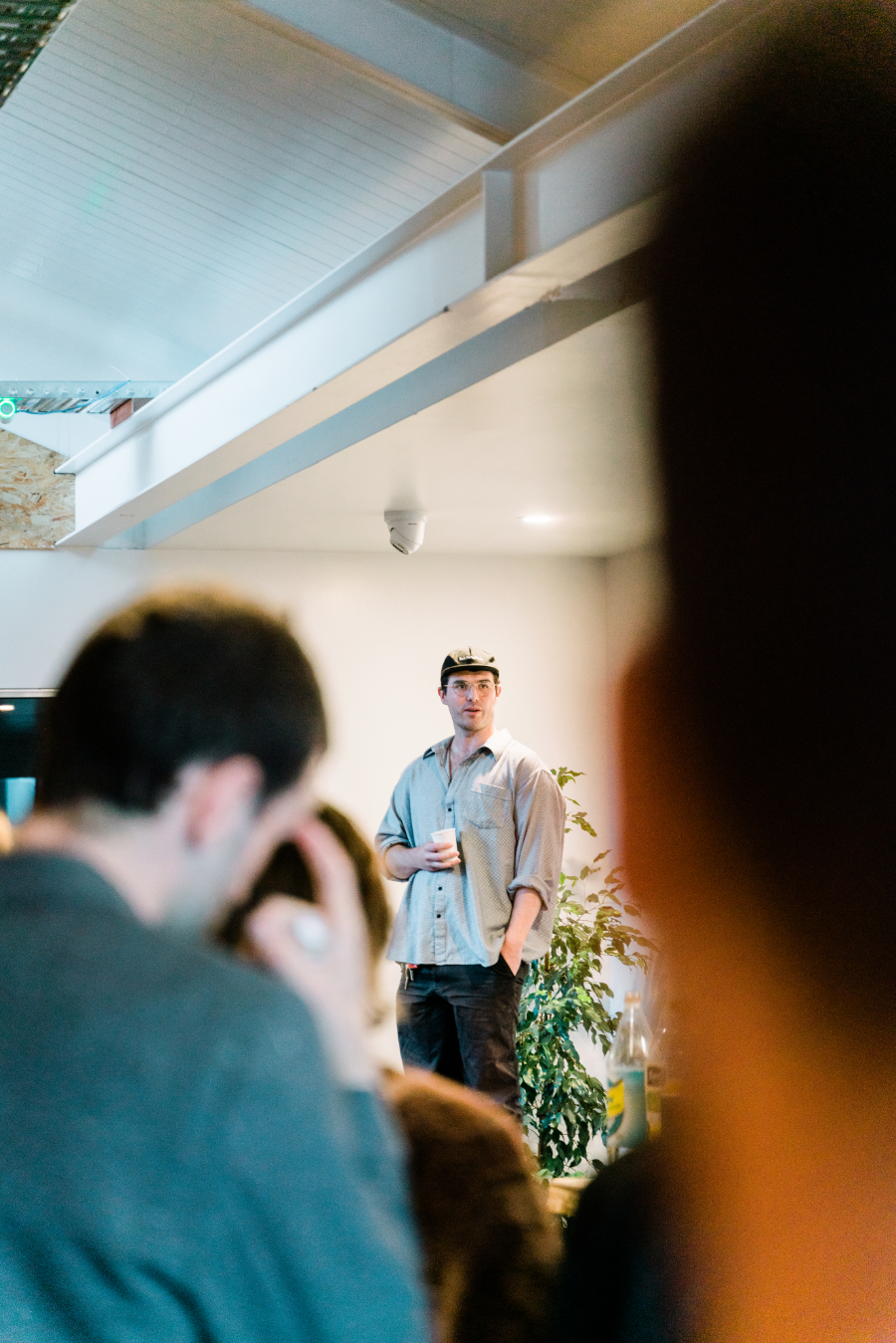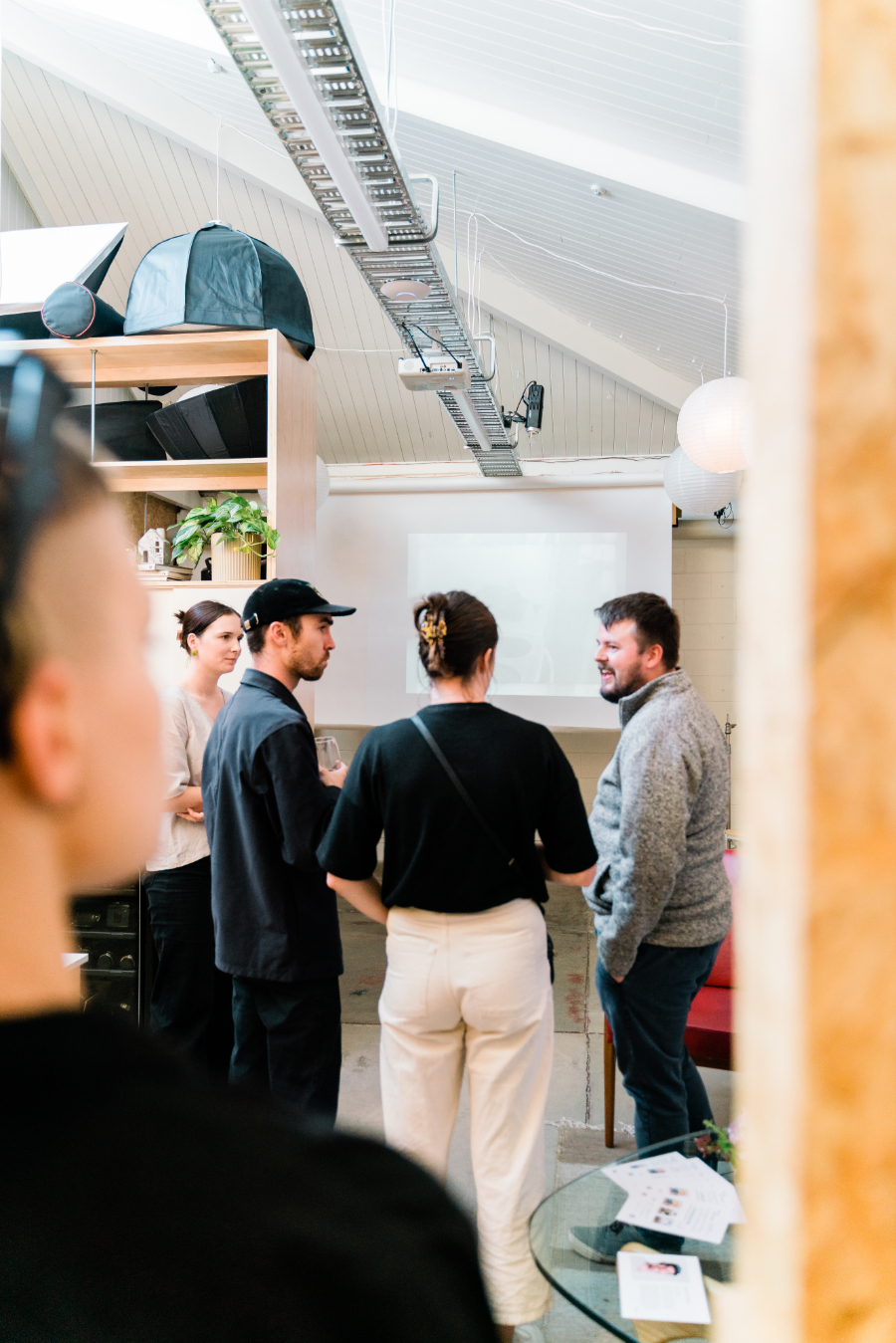 Images captured at the exhibition opening
"This side of my photography has always been very personal, with the intention being to create work for the sake of creating work, enjoying the process and letting go of external expectations," Price said. "I chose the images with the intention of providing a window into how I view my surroundings both physically and spiritually."
Price said the opportunity at Photosynthesis ran deeper than simply exposure and exhibition sales.
"The process of planning my first solo exhibition alongside my ongoing residency with the Photosynthesis team has been very rewarding. I've been able to use this opportunity to push my creative practice and engage further with the Ōtautahi creative community in a way which otherwise would not be possible," he said.