Ara | Te Pūkenga delighted to host Te Huinga Tauira delegates
Close to 300 gather for national event for Māori students in Ōtautahi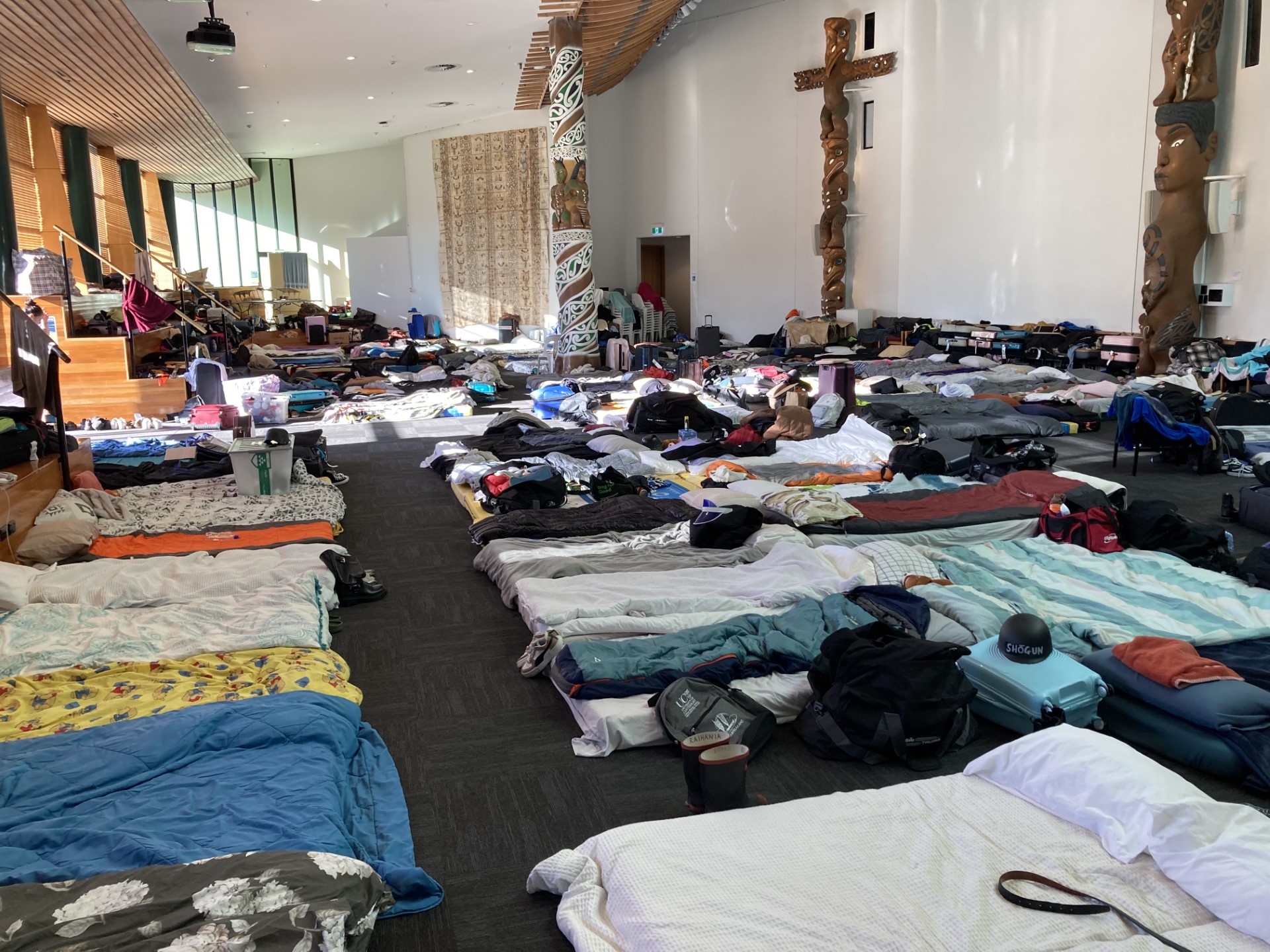 Te Puna Wānaka was at capacity with Waikato, Victoria and Auckland University visitors
For the first time since the Covid-19 pandemic, the national Te Huinga Tauira conference has been staged by leading Māori student organisation Te Mana Ākonga with Ōtautahi the 2023 host city.
And for the first time, Ara |Te Pūkenga was significantly involved - with Te Puna Wānaka at the city campus filled to capacity accommodating some of those attending the programme of events at Lincoln and Canterbury Universities.
Te Mana Ākonga National president, Ara | Te Pūkenga graduate Rosa Hibbert-Schooner (Te Arawa) said the involvement of Ara was valued, as her organisation continues to grow connections in the sector.
"It is a challenge to get this kaupapa to resonate with our various institutions and agencies, but it is vital for Māori students to come together as one. 2023 has been a huge success with 250 ākonga, along with VIPs and volunteers involved over the five days," she said.
Born out of the student protest movement of the 1970s, Te Mana Ākonga provides a national voice on the challenges for tauira (students) in the tertiary sector and also as members of the wider community.
It has a strong advocacy role and a determination to enhance support services for tauira Māori and keep rōpū (regional groups) informed of issues that impact on them.
To that end, the Te Huinga Tauira event gives ākonga the opportunity to discuss and debate topical issues, participate in cultural and sporting activities, and raise awareness about issues that impact on them.
It's also an opportunity for Māori students to nurture and maintain their cultural identity, access social and support networks outside of their institutions, and participate in activities that enhance, and add value to their experiences within the context of their learning.
Hibbert-Schooner completed her Bachelor of Te Reo Māori and Indigenous Studies at Ara| Te Pūkenga in 2022 and has a degree in psychology and criminal justice from the University of Canterbury.
Leader of Mana Ākonga until the end of this year, she's keenly of the need to hold events such as Te Huinga Tauira.
"It's very important as Māori students to get together outside of our various colonial-framed institutions, unify our voice as Māori students, celebrate our uniqueness and find voice to the concerns we have together. The stronger our voice the better are our chances of being heard," she said.
Director of Māori Achievement Tate Tiatia said Ara was delighted to contribute to the strong history and mahi of Te Mana Ākonga, by hosting ākonga from Auckland, Victoria and Waikato universities.
"Their energy not only lifts the wairua of our whare, but their presence reminds us of the ongoing challenges and successes that we have experienced over the years and our role in supporting their positive engagement in the tertiary education sector as Māori," Tiatia said.
Sponsors of the event include Ara | Te Pūkenga, Ako Aotearoa, Te Pūkenga, UC, Lincoln University, Te Pūtahitanga te Waipounamu, Te Puni Kōkiri, Tertiary Education Commission (Te Amorangi Mātauranga Matua), NZ Qualifications Authority (Mana Tohu Mātauranga o Aotearoa), MBIE (Hīkina Whakatutuki)