Creative cocktails wow tutors and industry
The other week, the Hospitality Management students (Level 5 Diploma) showed off their cocktail creation and bartending skills for their tutors, and some industry stakeholders.
Four teams of eager cocktail artisans - two teams of three students and two of two students - each made drink recipes to fit a theme, which were either Murder on the Orient Express, Gotham City, Viking Valhalla or Alice In Wonderland. They presented three concoctions: a full strength cocktail, a milder cocktail and an alcohol-free mocktail.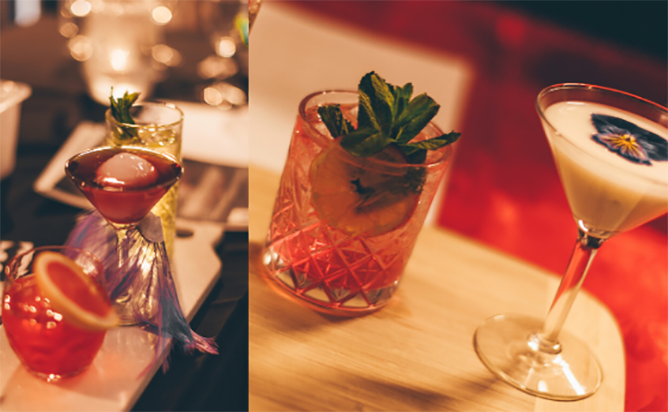 All three drinks were available for tasting from within a themed booth. Points were awarded (via popular acclaim from the avid crowd of industry attendees) for the tastiness of the cocktails and the theming; decor, costumes and other props. All four groups were immensely inventive and dedicated, creating the full range of suitable cocktails, each with their own twist on the overall theme.
Their tutor Cheryl Stokes and the Ara Hospitality and Service Industries department were both pleased with the turn-out and presentation.