Ara launches new Commercial Interior Design Diploma
Interior designers are in high demand in the New Zealand market, especially for large and increasingly sophisticated commercial interior spaces.
A new wave of commercial development is forecast for New Zealand in 2019, with some investors shifting towards commercial property markets.
Ara Institute of Canterbury has responded to the market demand for commercial designers by launching a new qualification that enables graduates to expand their professional expertise and significantly broaden their career opportunities.
The New Zealand Diploma in Interior Design (Commercial) is ready for 2019 with the first intake starting in February at Ara's City Campus on Madras Street.
This NZQA level six qualification builds on the New Zealand Diploma in Interior Design (Residential) and will be taught in evening classes, part-time over a period of three years. Ara envisions many graduates enrolling to upskill. Individuals qualified in other areas may be granted alternative entry.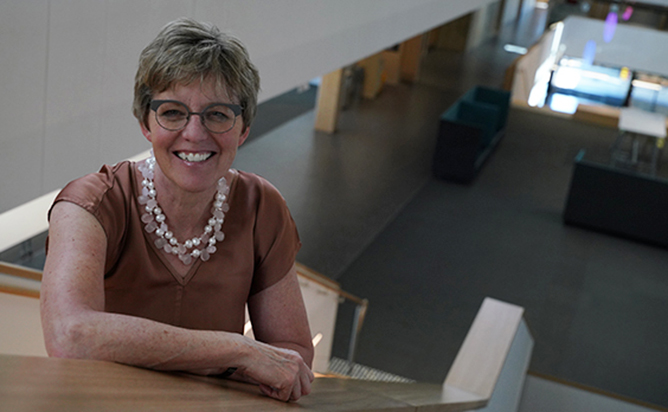 Nanda Rammers, Programme Leader of the Interior Design Residential Diploma Programme
Nanda Rammers, Programme Leader of the Interior Design Residential Diploma Programme, says the new Interior Design Commercial diploma is a step up from the Residential Design qualification, "In residential you deal with single, private clients. In commercial you deal with big organisations. It's also about legislation and tendering for new projects… so we're talking work of a bigger scale."
An interior designer by trade, with ten years of work experience behind her and her own business; Rammers really practises what she teaches. "My heart is in it- it has to be like that," she says.
"Interior design is very difficult; it's not just about being creative and doing fluffy things with pillows. It's technical. It's about building technology and developing business practises, as well as communicating with people. Passion is the most important component because it's a job that never stops. It's 24 hours a day. But it's a very fulfilling and rewarding career," Rammers says.
An industry leader, Ara is the only Institute in the South Island to offer the newly developed qualification.
"There's a gap in the Christchurch interior design market now post-earthquake. New graduates are needed especially for all the new commercial builds. Therefore, it was a good time for Ara to offer the new programme," says Rammers.
Students will learn how to design viable commercial interior solutions using appropriate business practices and procedures; implement sustainable design and collaborate and negotiate with stakeholders to manage the design process.
The new diploma also incorporates work placements of a minimum of 40 hours, to ensure that students are ready to hit the ground running with skills and experience to contribute to facilitating interior design projects right away.
The programme will be delivered as a full-time course in 2020.
Applications are open now for the New Zealand Diploma in Interior Design (Commercial)- find out more at www.ara.ac.nz