Ara Students Gain An Unexpected Form of Relief: Free Osteopathy Treatments
While it's common knowledge that students as a group have been particularly hard-hit by the economic ravages of COVID (part-time work decimated, overseas study cut), there is one small upside - for the rest of 2020, Ara students can take advantage of osteopathic treatments, free of charge.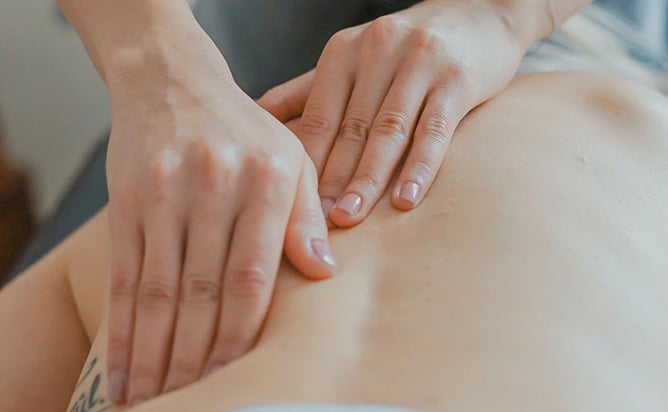 Ara's new central city osteopathic teaching clinic began taking appointments in 2019, and regularly provides a teaching context for those studying the Bachelor of Musculoskeletal Health. Students start by observing treatments given by registered osteopaths, then during their third year they handle their own patients, under the close supervision of experienced registered osteopaths
Osteopathy students are trained in anatomy, physiology, pathology, bio-mechanics, and osteopathic treatment, all underpinned by the wholistic ideology that an individual is more than just the sum of their body parts.
With a focus on achieving wellness as opposed to a mere absence of 'illness', osteopathic treatment emphases the relationship between body structures and functions, as well as enabling the body to mobilize its own self-healing mechanisms.
Programme leaders Warwick Shillito and Emma Fairs are thrilled the osteopathic students can be part of the Ara student wellness plan. "All students have experienced stress and changes to their normal routines during the lockdown and we look forward to assisting in getting everyone back to better health and wellness" says Emma.
Dr. Kesava Sampath (Clinic Lead) said that he appreciates the support from Liz Backhurst, clinical coordinator, all the clinical supervisors and the osteopathic students in enabling the smooth functioning of the clinic and thereby helping to take care of the wellbeing of not only Ara staff and students but the wider Canterbury community.