Chinese national Yuanlong Feng came to Christchurch because of the construction opportunities presented by the city's rebuild following a major earthquake in 2011.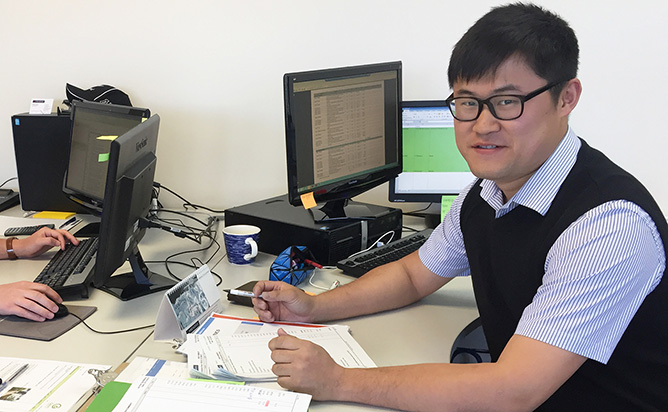 Construction wasn't new to him – he'd worked in the industry in China and Nigeria prior to moving to New Zealand – but he decided it was a good time to specialise in a particular area of the industry.
"My experience in construction made me realise how important quantity surveying and cost control is throughout the duration of a project," he says.
He enrolled in the National Diploma of Quantity Surveying at Ara, a two-year full time programme which can also be studied part time.
"The course was very practical and the tutors were really knowledgeable," Yuanlong says. "They had come from industry so they knew what was happening out there and that was really helpful to me. I benefitted a lot from them – even just talking with them after class or between tutorials."
Yuanlong's programme included many real-world projects, site visits and guest speakers from the industry. Since graduating and finding employment as a quantity surveyor, Yuanlong has discovered that "what I learned at Ara is exactly what's happening in the industry".