Paul Wieland was not long out of high school in Germany when he came to Ara to study during his gap year.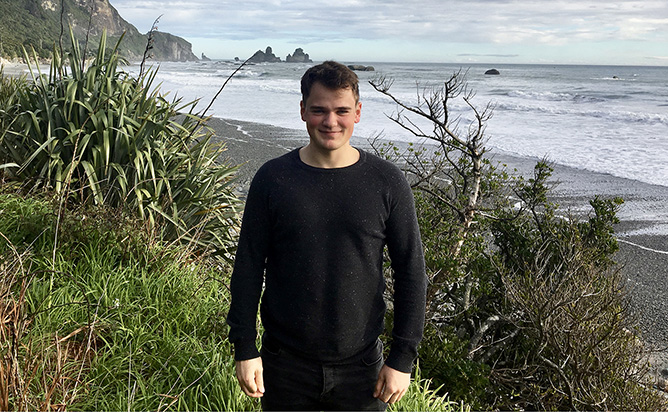 Hailing from Flensburg near Germany's border with Denmark, Paul studied Diploma in Business and Diploma in Marketing courses at Ara. "I chose to study at Ara because of the reputation of the institute and its study environment," he says. "The two courses I took were the perfect preparation for my degree in Germany. Both courses communicated basic marketing and business-related knowledge which is the foundation of my degree."
Before returning to Germany to commence his degree, Paul made the most of being at Ara. "It was a fun learning environment and the lectures were focused on group activities. Our tutors made the course content as understandable as possible and they were very helpful."
Paul particularly enjoyed learning about consumer behaviour and studying alongside students from many different countries and cultures.
From time to time, Paul called on the support of student services. "The support at Ara is really good. For every problem there was some sort of support available."