Jonathan Ng loves New Zealand. "I love the environment, the culture and the people," he says. "Kiwis are so kind and always happy to help."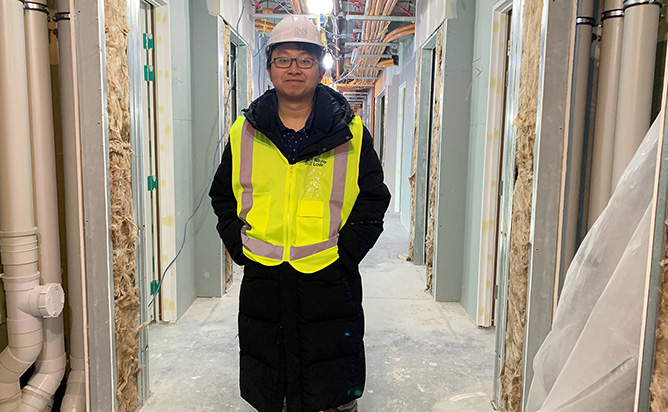 His love for New Zealand has seen him travel to many places throughout the country and it's also led him to study here. The 26-year-old is currently studying a diploma in construction at Ara, specialising in quantity surveying.
One of the things that drew Jonathan to Ara was the fact that the diploma included an internship. "Many other universities and institutes don't offer an internship. To me it's really important because it's a chance to apply what you've learnt to the job that you'll be doing in the future. You get to experience what it's like to be a quantity surveyor."
Like many other students who come to Ara from China, Jonathan discovered that Ara's teaching and learning style is very different to what he was used to.
"The teaching style here motivates us to research and discover more of the knowledge ourselves. We're more independent in our studies. Ara tutors are also more outgoing and more willing to offer help whenever you need it. It's the complete opposite of China."
Jonathan's also been impressed with how well aligned the diploma programme is to the construction industry. Site visits and field trips have been a highlight. "The course reflects what's happening in the industry and what employers are looking for. Also, all the papers link together to give you an overall picture of how the whole construction industry works."
While at Ara, Jonathan has taken time to enjoy student life. "Campus life is fantastic. The events and activities put on for students provide a platform to meet people from all sorts of backgrounds. I'm interacting and making more friends than I ever have before, which I really enjoy."
Life in Christchurch is good too. "It's a small and comfortable city to live in and I can get to most places in 20 minutes. And even though it's small, it has all the things I need." Jonathan's dream is to work in the construction industry in New Zealand and to settle down here and have a family.